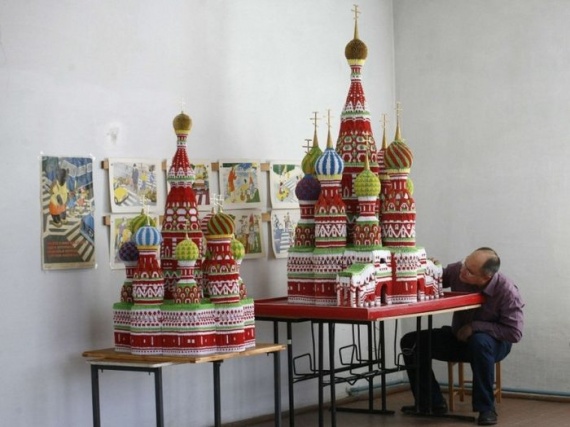 42-year-old teacher working Sergei Tarasov Tigritskoe lives in the village, Krasnoyarsk Krai, Russia.
He - a real talent. He managed to make paper models of huge St. Basil's Cathedral and St. Saviour Monastery.
On creation took over a year, and 60 thousand of colorful paper figures.
Works Tarasova won the Grand Prix VI regional festival of decorative and applied art and amateur artists of Education Workers of the Krasnoyarsk Territory "Rus artisan».
Source: supercoolpics.com