Japanese experts from the Institute of AIST developed a new robot-girl named HRP-4C. The main difference between this robot from many others - that the HRP-4C is able to walk the runway like a real model.
Robot girl is able to move gracefully and take many different poses. Body HRP-4C is equipped with 30 motors, still 8 Motor built into the robot's head model. Thanks to them, the robot can express different emotions.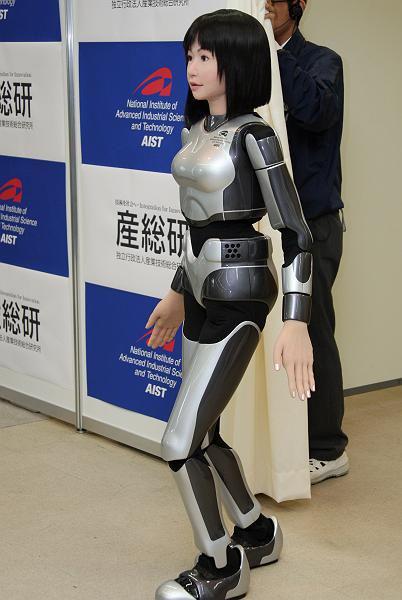 HRP-4C has a height 158 ​​cm, weight of the robot - 43 kg. The official debut of the robot girl held at the Tokyo fashion show next week.