On Tuesday, the city zoo Miami was held four-hour operation 3-meter crocodile, which was nicknamed Robo-Croc (Robot crocodile).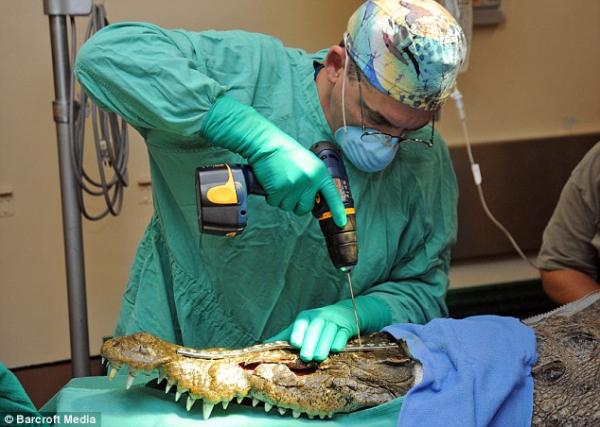 Last year, the crocodile fell under the wheels of a vehicle in Florida, as a result he could not move his jaw and in the past three months, he could not have. Without the help of veterinarians from the zoo and veterinary hospital Miami Marathon crocodile threatened to slow starvation.
Veterinarians had plastic reconstruction of the jaw bones are fused consolidated jaw and skull with 6 metal strips and 41 medical screws.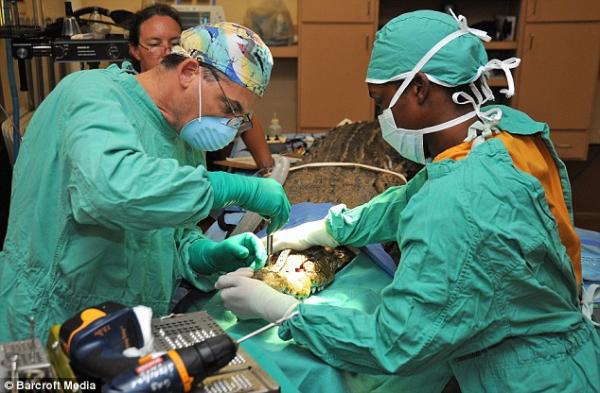 At the request of the staff of the veterinary hospital, it was their duty to help a wounded wild animal and save him from a terrible slow slow death. Robo-Croc perfectly underwent surgery. This is not the first case of surgical reconstruction, the patient held the crocodile, but one of the biggest in the practice of veterinary clinic.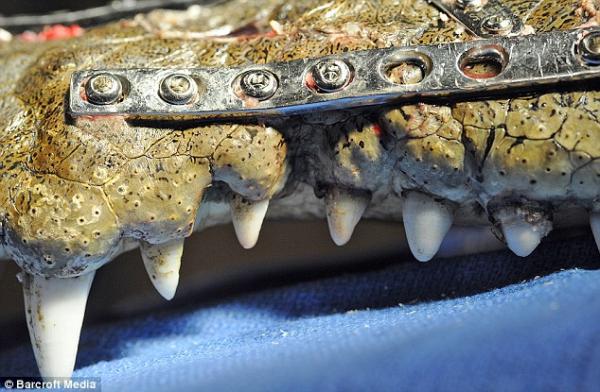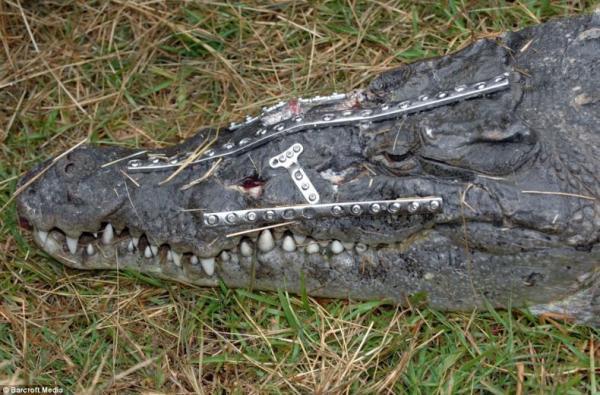 Photo: © BARCROFT
Text: © LeoWolf