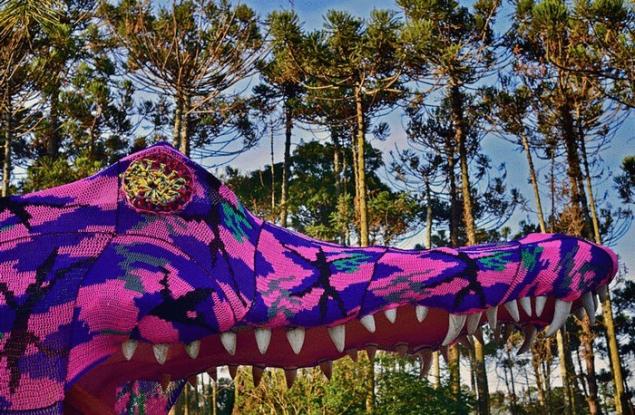 American artist of Polish-born Agata Olek (Agata Olek) of those women who did not forget the ancient female art of knitting. However, she does this not at home, sitting on a chair, and traveling around the world and creating wonderful knitted work. Once her work has appeared recently in the Brazilian city of são Paulo, and is it a huge crocodile made of yarn.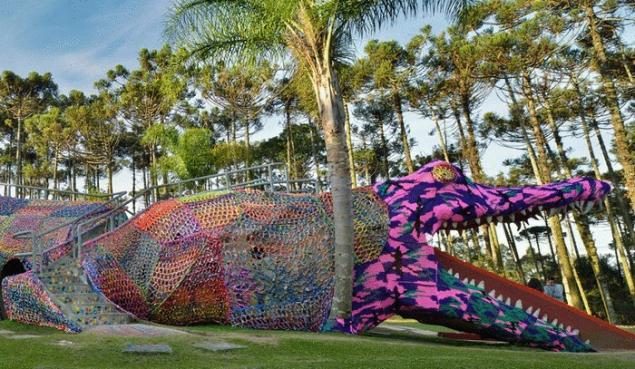 Agata Olek is already known to regular readers of the site Cultural studies.Of the Russian Federation for his work of yarn, in particular a knitted room in a London art gallery and Tony's solo exhibition Knitting is for Pus**** in new York's Christopher Henry Gallery.

Work Crocheted Jacare is a huge knitted installation, having the form of a crocodile. Moreover, this very giant reptile appeared a little earlier — it is part of a Playground designed by artist Marcia Maria Benevento (Marcia Maria Benevento). Only Agata Olek created a new "skin" for this alligator.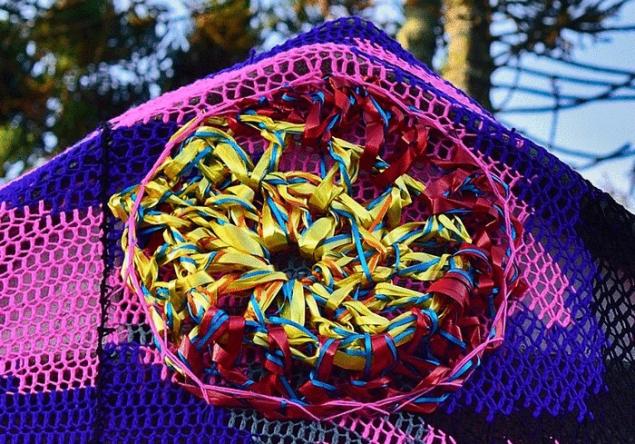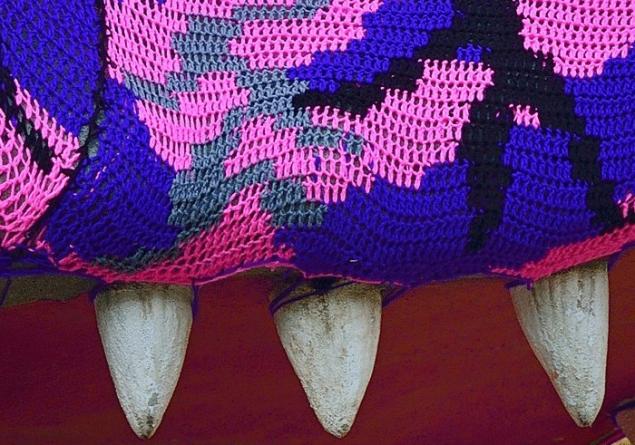 However, the word "only" is hardly appropriate in this situation, given the huge size artificial crocodile. The creation of this knitted "skin" of the Polish artist and her team took several weeks.
Moreover, to create knitted installations Agata Olek Crocheted Jacare used both acrylic yarn from North Carolina and hundreds of meters of woven ribbons produced in Brazil.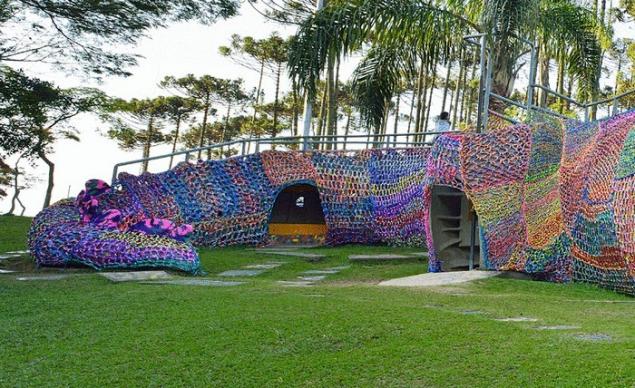 Source: /users/78