The star of "Baywatch", one of the most famous busty blondes of America, came to Miami to participate in Fashion Week. Journalists have not seen Pam just twenty days, but were literally stunned by her appearance ...
In front of them again appeared a girl who looked could give years 25-27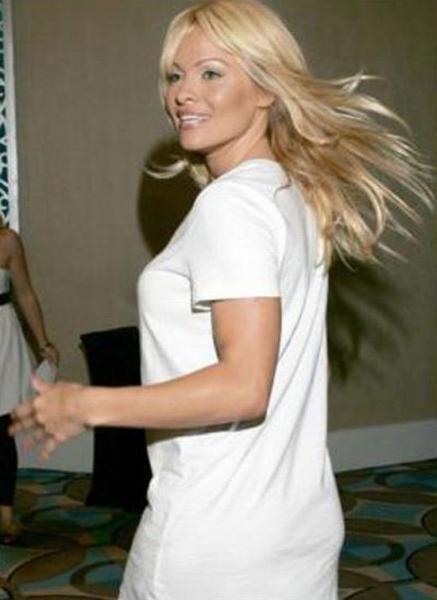 Just three weeks ago, Anderson looked tired and order "worn» ...
What happened to Pamela? What did she do with these days?
So far no information about plastic surgery, or any other radical rejuvenating journalists there. But they do not doubt that Pam is still something done to yourself ...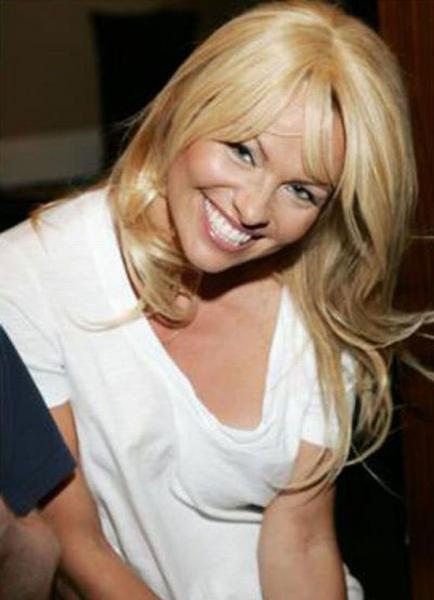 On one of the popular American secular news portals have a vote on this question ...
Opinions are divided about equally. One part thinks that Pam went through surgery, others are convinced that the star just worked on a very good makeup artist.
In the week of haute couture Anderson promoted her boyfriend's clothes designer Richie Rich, who is trying to produce "green" products, safe for the environment.
"I prefer to go naked - said Pamela. - But if I need still something to put on, my choice falls on Richie Rich ».