Richard Silver (Richard Silver) spent almost seven years and 35 thousand dollars to create this stunning portrait of our planet. During this time, he often went to travel and has visited most of the places that are among the tourists all over the world are considered mandatory to attend. This is the legendary Greek Acropolis and stone heads of Easter Island, the famous Brooklyn Bridge in New York and the Houses of Parliament in London.
Despite the fact that pictures of world famous attractions, there are many, Richard was able to present a completely new way of looking at them. Due to the method of photo processing tilt-shift, the emphasis shifted towards the viewer, and the buildings seem toy. Thus, the Eiffel Tower or the Machu Picchu seem reduced copies of actual buildings.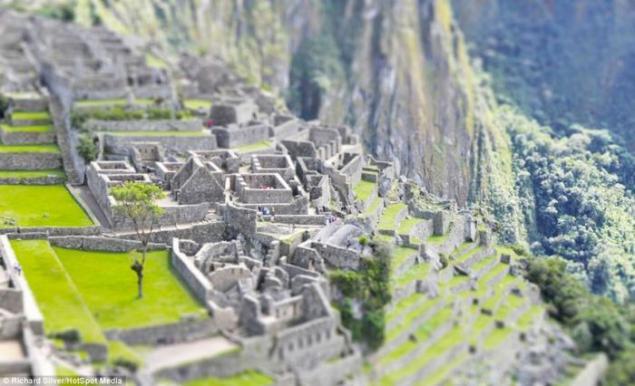 Some people do not believe me, even when I say that this is the real picture with real people. The most common question that I get asked, and sounds: "This is a model or a real building?". You will not believe, but sometimes quite difficult to prove that I am not a small copy of pictures of, say, the Pyramids of Giza ».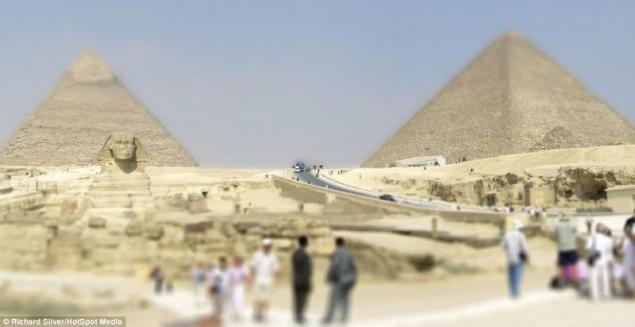 Brooklyn Bridge in New York City, USA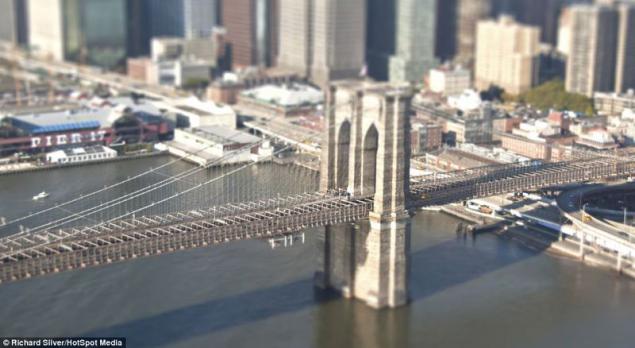 Statue of Christ the Redeemer in Rio, Brazil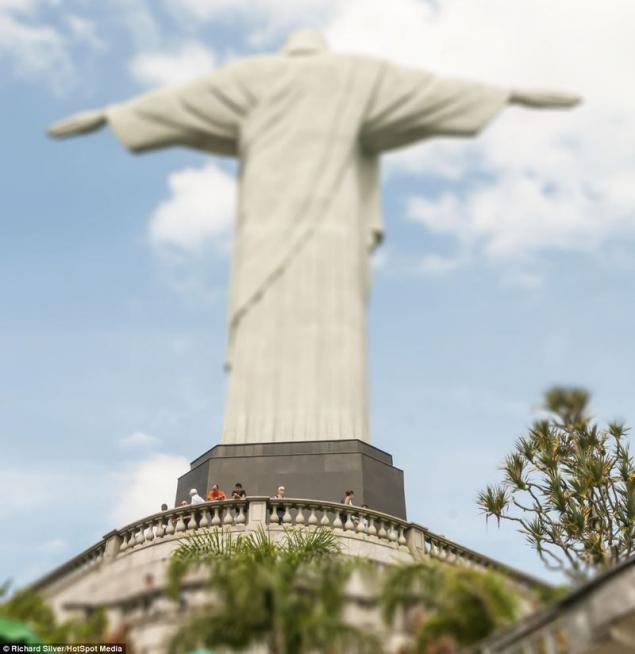 Stone figures of Easter Island

Acropolis, Greece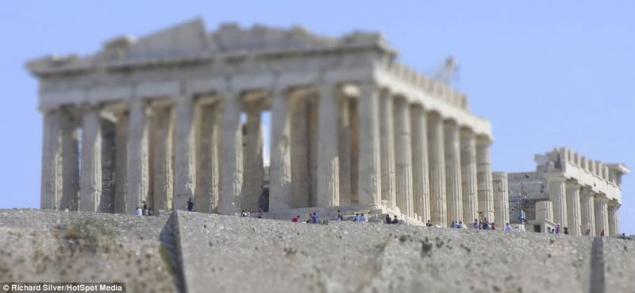 Wailing Wall in Jerusalem, Israel