The festival "Battle of Borodino" in Moscow on September 6 was attended by about 70 thousand. Viewers. In the theatrical "battle" was attended by about 2 thousand. Man. According to RBC in the State Borodino War History Museum-Reserve, this year will be held on the traditional reconstruction of the battle with more than 80 clubs of historical reconstruction. The submission will be used cavalry, artillery (12 guns). Presentation was held in a natural amphitheater (ground-theater): on the field on a background of the forest there was a dramatized action, and the audience on a slope, overlooking the field.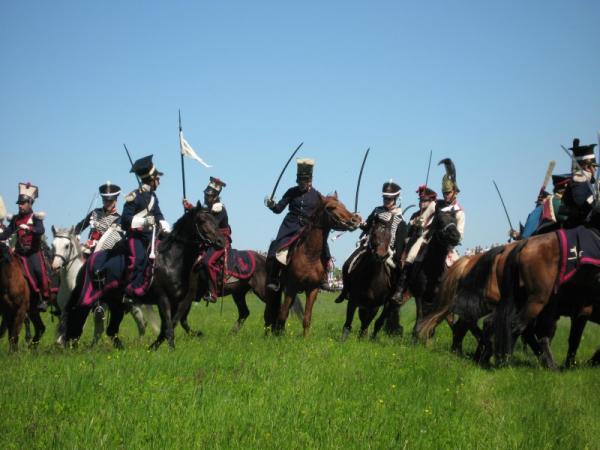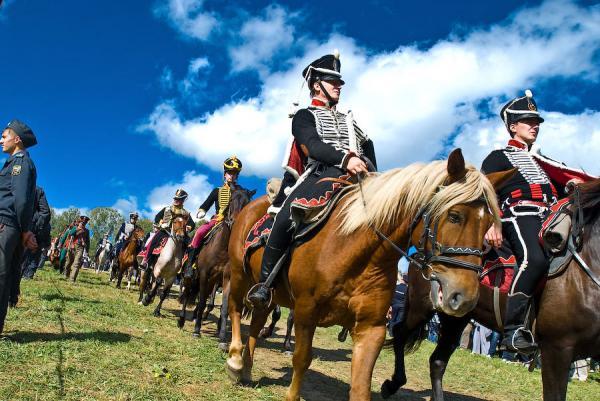 1) Every year on the first Sunday of September marks the anniversary of Borodino battle. The culmination of the festival is the military-historical reconstruction of the Battle of Borodino episodes on ground-theater west of the village of Borodino.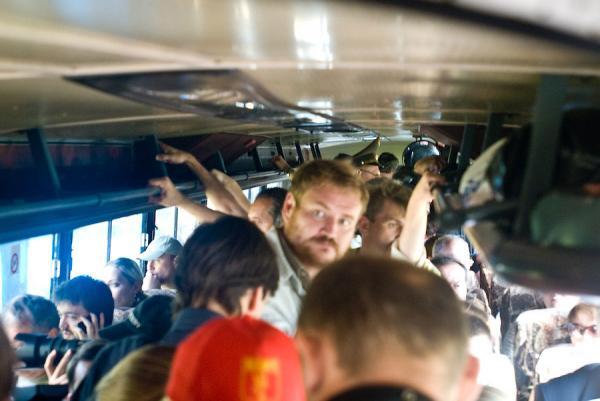 2) To the journalists felt the full rigors and hardships of their work each year from the press center of the museum send a bus to the top of the packed press.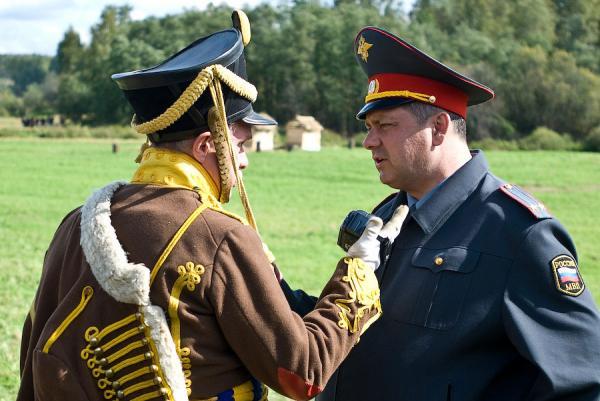 3) Member of reconstruction with a video camera, which was not admitted to the scene because "he had to go with the column. What are you here for one run hither? ". Hussar turned back, saying that next year will take action without it.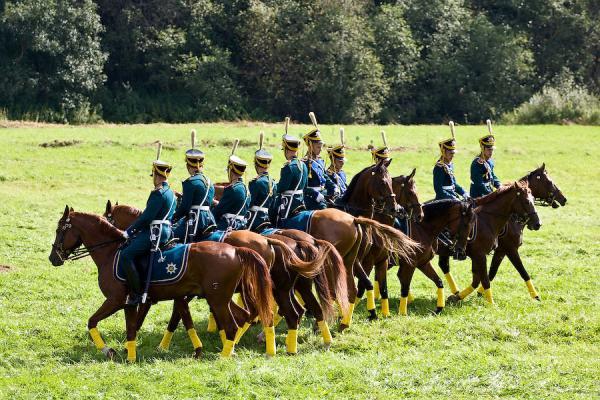 4) Before starting the reconstruction of the "opening act" were the cavalry of the Presidential Regiment.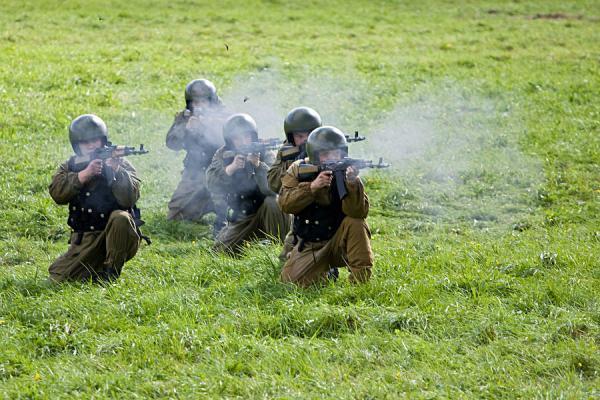 5) Then another group. These some shooting blanks in the direction of foreign delegations.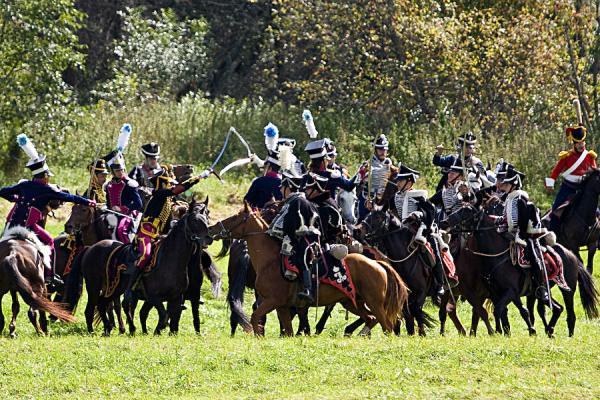 6) Reconstruction of the Borodino battle began. Despite the efforts of the commentator, it became clear where "our».
7) Arrows covered their ears and opened fire.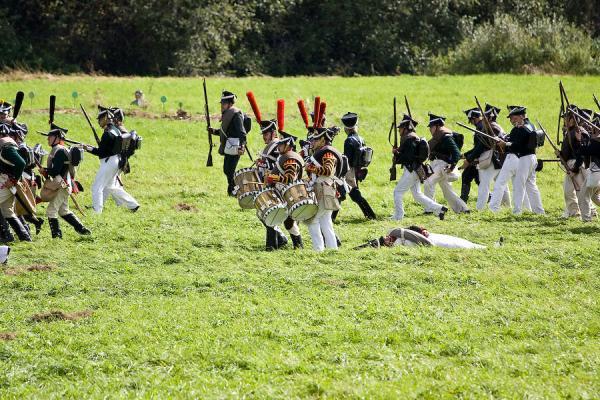 8) Apparently not shoot accurately, because the victims were not enough. Literally unit.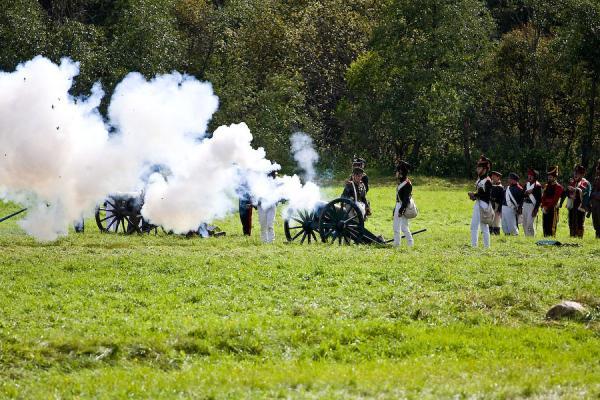 9) Conspiracy gun. Loud and the smell of gunpowder. Everything is immediately felt "really».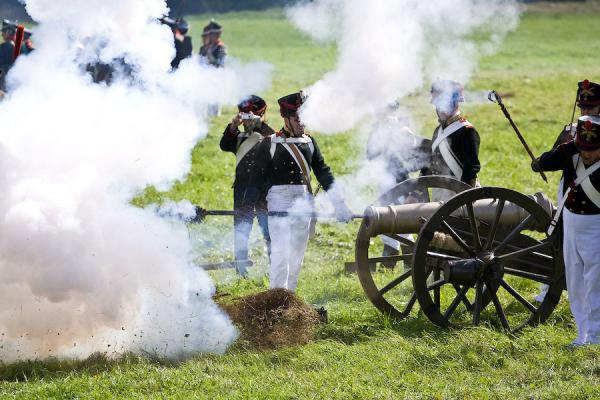 10) "conspiracy", the gun already did not cease until the end of the battle. One of the participants, took "Soap" (apparently, the sample 1812) and began to take off. It may seem that the extreme right is singing, but it is not. He opens his mouth to the pressure drop does not burst eardrums (no joke).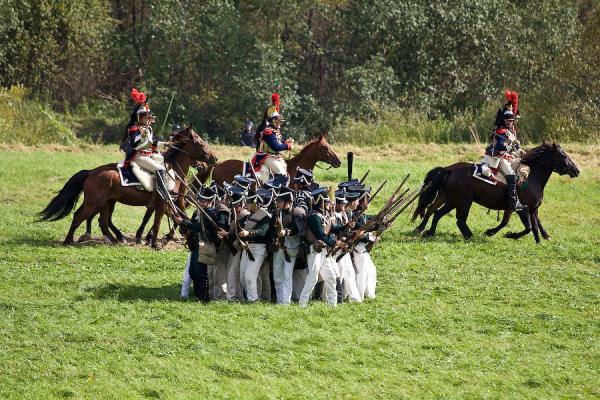 11) And on the field, in the meantime, events have developed rapidly.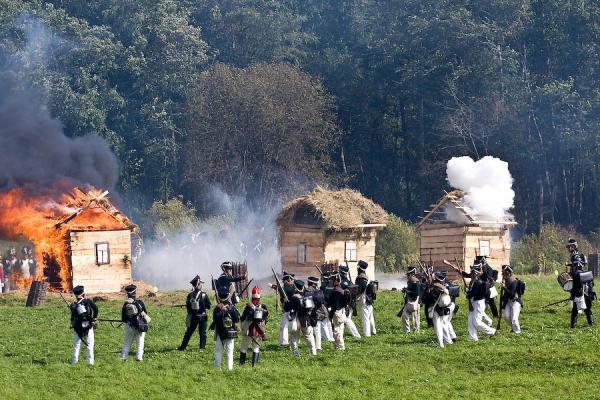 12) From explosions or someone set fire, occupied the village of Borodino, dummy which consisted of three huts.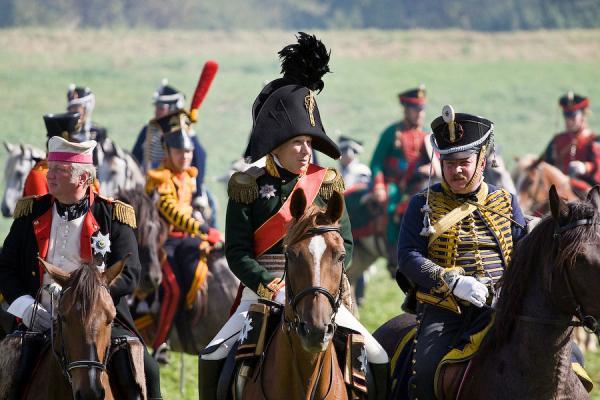 13) The result of the battle has been known for 200 years: our french invader broke, and they departed for home. In the photo (left to right): Kutuzov, Napoleon and it seems representative of the international historical club.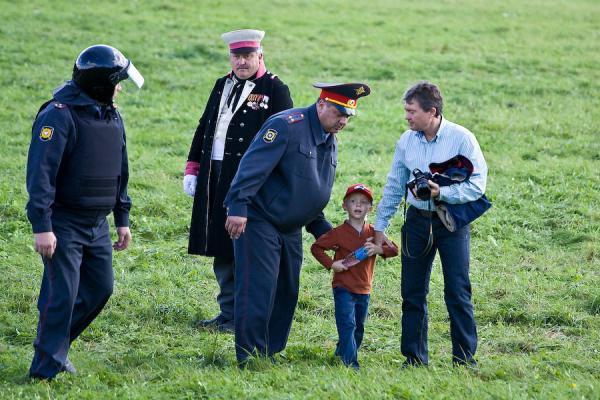 14) At the end of the performance on the field ran Dad and son photographed. Photo: cordon officer and lieutenant colonel remove parent and son from the field.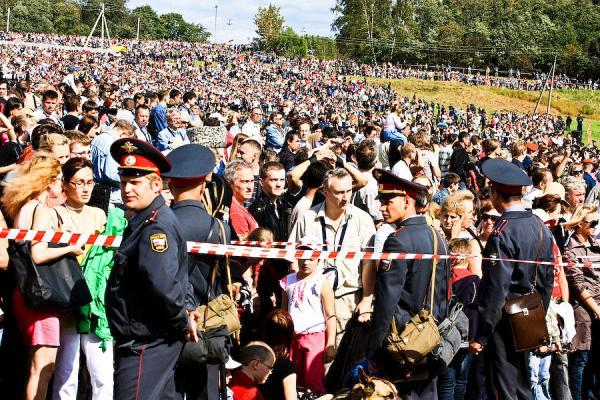 15) I would like to end on an optimistic note. The event annually attracts about one hundred thousand appreciative audience. People are not afraid of no traffic jams, no crowding in the train or kilometer march on foot and 5 hours on the feet. And it's really cool!