We bring you the pictures of the new book by the photographer of the magazine "National Geographic" Paul Nicklen (Paul Nicklen). The book, which is called the "Polar Obsession" (Polar Obsession), contains 160 photographs taken by Paul in the Arctic and Antarctic. During one of his polar expeditions with Paul there was an amazing story - with him befriended leopard seal, smertonostny predator Antarctica.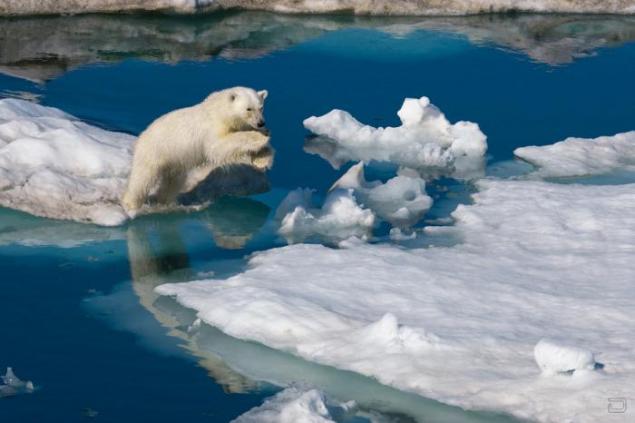 1) A young polar bear jumps from ice floe to ice floe. The Barents Sea, Svalbard, Norway.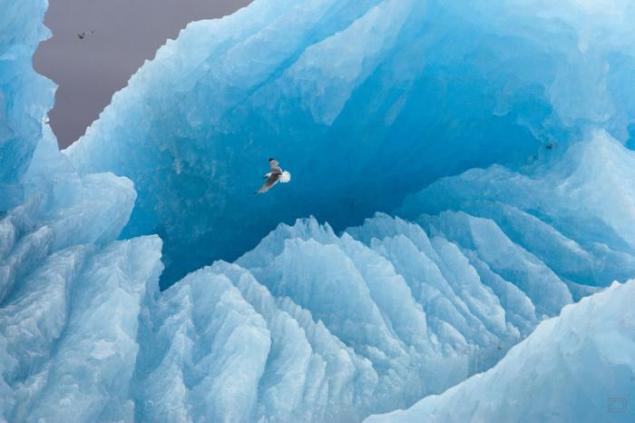 2) The Icelandic glaucous gull flies against the backdrop of a large iceberg. Svalbard, Norway.
3) Spring in the Arctic, traces of melt water runoff sprawled on the ice.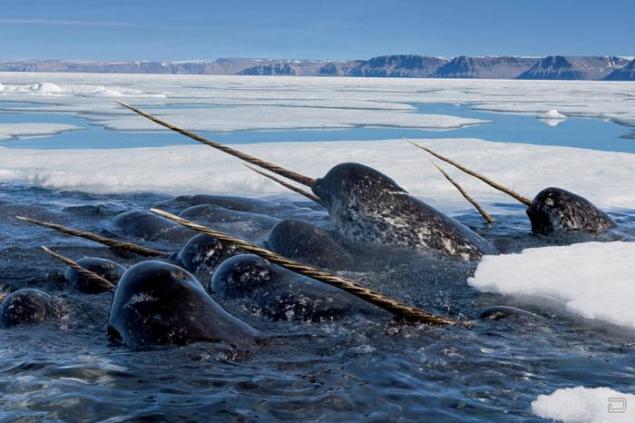 4) narwhals dive deep under the ice to feed on the Arctic cod, and then held high their tusks, float to the surface to breathe. Lancaster Sound, Nunavut, Canada.