One of St. Petersburg industrial climbers Andrey Novozhilov decided to spread his blog
pictures of cars, broken by him or his comrades at sbrosku ice from roofs.
Internet user is sure that "it's so fun to ditch
someone wheelbarrow and know that you for it will be nothing ».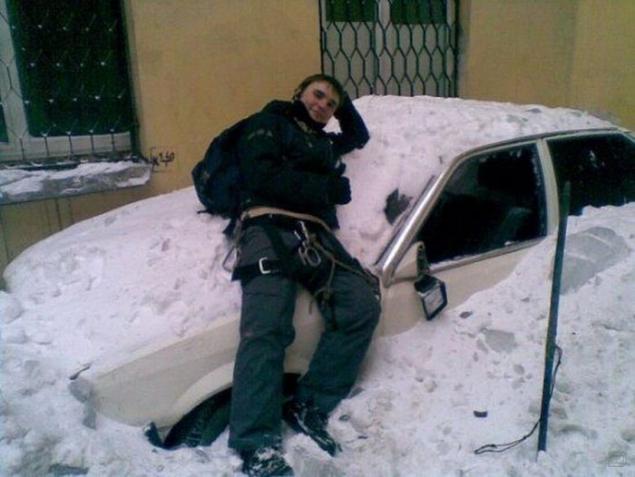 The blogger believes that the bombing of cars parked near the houses, one of the components of his work. "We just civilian workers.
Building manager said to throw, then throw. I just paid the money, "- said Mr. Novozhilov. In his "Live Journal" promalpinist
uses photos of different attacks. Post "Today svezhak" for example, is devoted to ice attack on foreign cars,
left on the Austrian area (they recall were mutilated evening of March 1, at the same time, despite the title,
from blogger incident dated 13th number).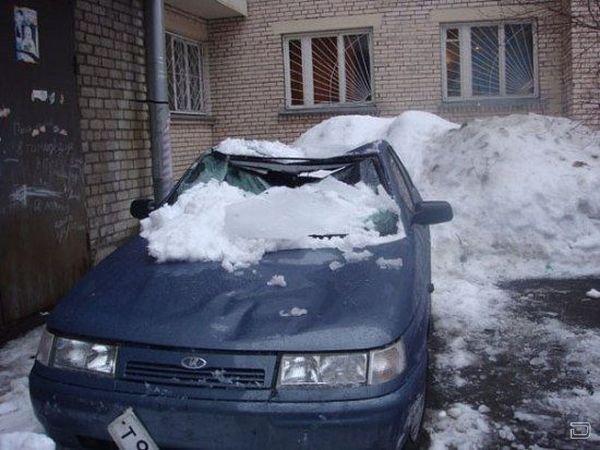 As told the "Karpovka" Andrey Novozhilov, industrial alpinism, he is engaged in since 2004,
and now serves mainly the roof in the center, on Vasilevsky Island, on the Petrograd side and in the Frunze district.
According to Mr. Novozhilova, it can not affect the situation and give up paid work will not:
"Usually the car so coffins. Come to the housing office, we raznoryadke and go to work. Then the phone rings at the superintendent
and he say something like: "Tomorrow will be a commission, so do not care how, but it is necessary to clean up". What cars are,
nobody cares. " "Motorists catch something we can, who does not happen? If people do not understand that we are just working
and we can not refuse, then let him seek. Refused today - lost money, refused to tomorrow - have lost their jobs, "- said promalpinist.