The terrible tragedy could happen because of the stupidity.
Massacre ended December 12 wedding the newlyweds from the Soviet district of Astrakhan.
Straight from the banquet in the midst of the celebration of one of the guests on the coach "ambulance" was taken to the intensive care unit,
and the other planted in the "monkey" and taken to the bullpen.
This unusual greeting the newlyweds made a friend of the family, 38-year-old Arthur Dotsaev.
After marriage the couple with their guests continue the fun at the cafe "Aristocrat».
When were told all the official speeches and toasts, the guests began to be far from good fun and competitions coming up.
At this point, Arthur invited all men to the festive table newlyweds and demonstrated focus.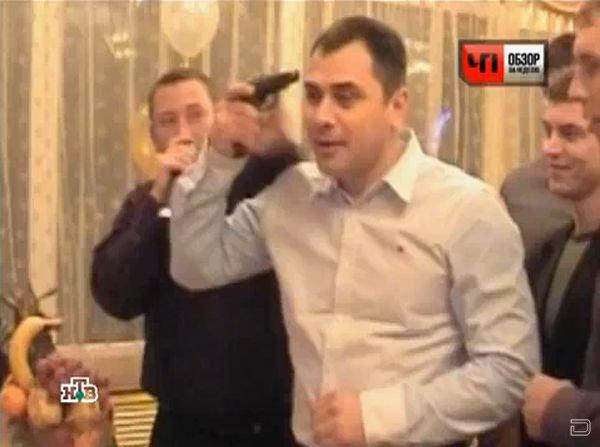 Pulling from his pocket belonging to him traumatic pistol IZH-79-9, he held it to his head, and,
putting the safety, he faked a shot. And then, reloaded, began to shout:
"Who else will repeat the feat in honor of the bride?».
Heroes who wish to demonstrate to young couples is their courage and bravery, there were many.
But first he drew his pistol Sergei Fedorov. Unaware that the gun is loaded and removed from the fuse,
a young man shot himself in the head. With an open head injury, gunshot wound to the skull,
fracture of the cranial vault and brain contusion guest on "ambulance" was taken to the city hospital №3 Astrakhan.
Now doctors assess his condition as serious.
And Arthur Dotsaeva immediately taken into custody. According to the Investigation Department
Investigative Committee of the Russian Federation in the Astrakhan region on Dotsaeva criminal case
Article 111 Part 2 of Art. 224 of the Criminal Code (intentional infliction of grievous bodily harm, dangerous to human life,
a perfect way of public figliganskih motives, and careless storage of firearms).
Now the Caucasian hero shines a penalty of imprisonment up to 10 years.