Author: I do not just have to shoot the wedding, but more often to order, and I did not feel free in terms of creativity. It was necessary to please the customer to photos to get a "beautiful as they", "like everyone else."
But here again come August - the season of weddings. And this time I was lucky enough to get to the usual rural wedding. Not formal, not limited by some stereotypes and it is not clear who invented the protocol.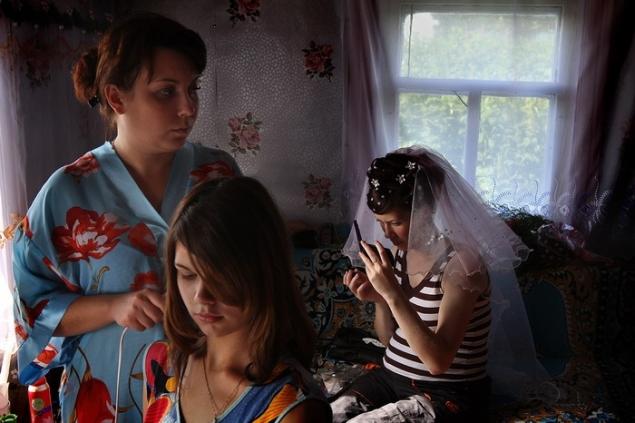 I came to the village Koltyugino, 30 kilometers away from Tara, the district center of Omsk region, where on the courtyard and in the homes of the bride and groom in full were preparing for an early holiday.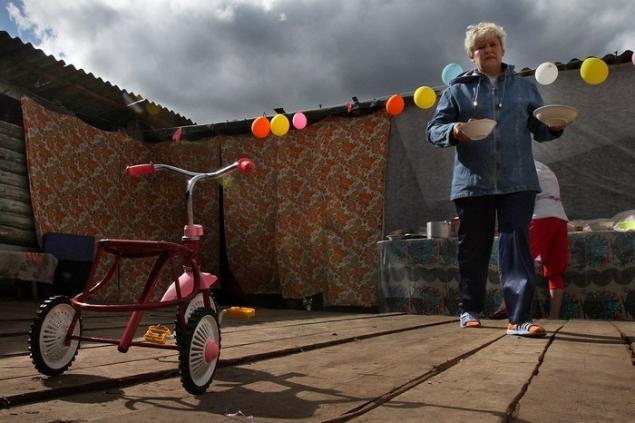 House of the bride Svetlana was easily recognized by the posters and balloons on the door and a crowd of curious villagers of all ages. Weddings in the northern villages of Omsk now rare in young people leaving the city, so Koltyugino wedding Svetlana and Paul became a universal rural holiday. On it, I'm sure people will long remember then.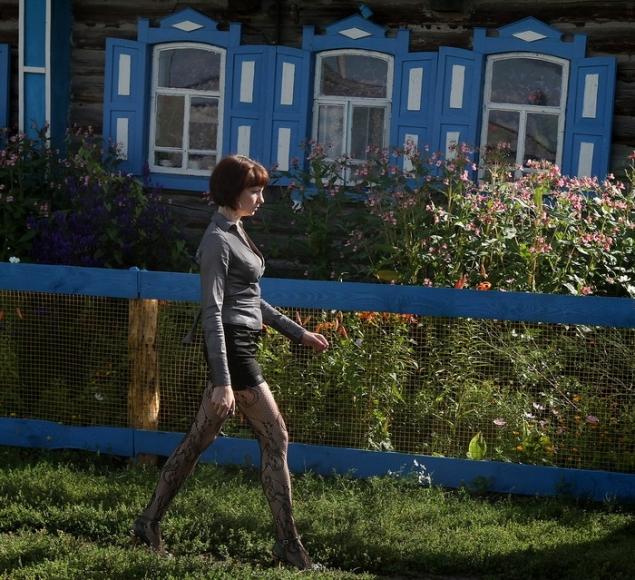 First I watched the people hurrying to the house of the groom or bride, depending on who is who relatives.
As rural people sincerely believe they put on their best clothes and fashion. However, to who and what has come to a celebration in the village of almost no one pays as much attention as at weddings in the city.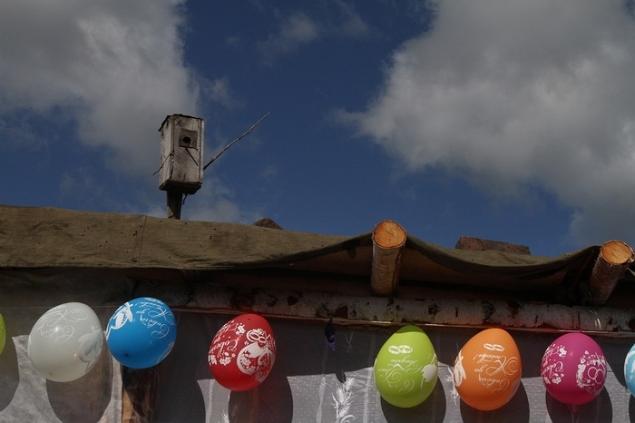 On my visit and my lens almost nobody pays attention. Sister of the bride mother's help with the preparation of meals for the festive table and most Svetlana - wear unusual for everyday life white outfits. Some of the men under the noise and bustle of the pre-break the fast in a hurry - wipe the course of a glass or two, the benefit that the groom's father caught up almost an entire jar of moonshine.
Both houses women cook and remember their wedding, the men smoke and groom give Pasha "wise" advice. At the same time in the open air, in the yard of the house of the groom, served table. Not something that in a city where the wedding take place in canteens, cafes, where the dark and stuffy and, as they say, there is no place to spit.
The bride and groom go to the house of marriage, the district registry office.