1. Wedding Anish Mittal and Amit Bhatia took place in 2005 and cost the love with $ 60 million. Holiday couple spent in Paris, and the celebration was invited about 1,000 people. Moreover invitations were difficult, and cast in silver caskets. At the concert, his voice guests happy with Kylie Minogue. During the wedding guests drank about 5,000 bottles of wine Château Mouton-Rothschild and ate more than a dozen pounds of caviar.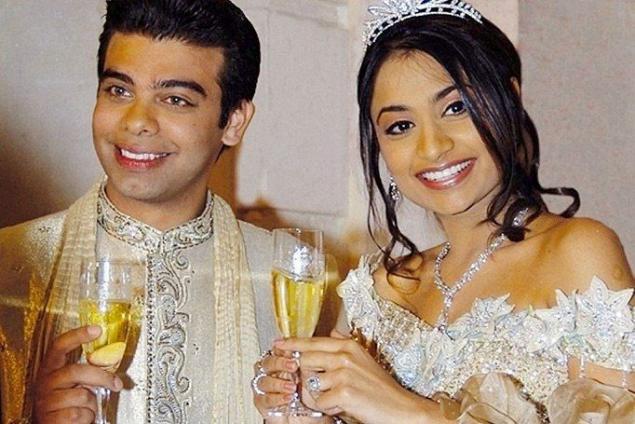 2. The heir to the British throne Prince William married Kate Middleton in 2011. This wedding budget was 34 million dollars. At the wedding was attended by about two thousand dignitaries. Dissatisfied with the festivities, in part paid by the state budget, was the people of Great Britain, so that security measures also had to invest solidly. The bride's parents also spent a decent amount, but did not speak about it, because the prince is not every day you can give a daughter.
3. The year 2005 is remarkable and yet another expensive wedding. Married to Russian businessman Andrey Melnichenko, often entering the lists of Forbes, came out the winner of the title of Miss Yugoslavia Aleksandra Nikolic. Noted performances on a luxury wedding Christina Aguilera, Whitney Houston, Enrique and Julio Iglesias. And they received for their performances are not modest fees. A charge for the meal was one of the most famous chefs Alain Ducasse. Wedding valued at $ 30 million.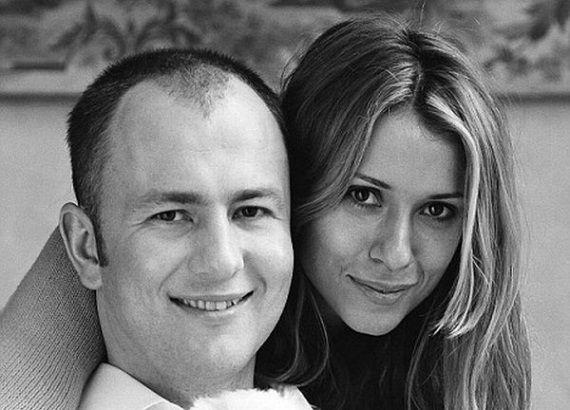 4. Before his wedding Kim Kardashian said her marriage process should go down in history weddings USA. What is really there, if only there were a ring to the groom-basketball player Kris Humphries $ 2 million. Tent which held a celebration graced thousands of African flavored kind, which were placed in vases of crystal. Guests had to come to the dress code: only black or white outfit. Price festivities amounted to $ 10 million.
5. Not many players went forward, "Manchester United" Wayne Rooney. Among the players there is a tendency to marry actresses, singers or centerfold. But Wayne took to wife girlfriend Coleen McLoughlin school times. Wedding ceremony itself was modest and short-lived, but the following festivals held with young chic for which gave $ 8 million. Noble act on the part of a young couple can be considered that the guests who wish to make it a gift, they were asked to spend the money on contributions to charitable organizations.
6. Space is on this list and get married the only daughter of former US President Bill Clinton. Chelsea Clinton married Marc Mezvinsky banker. The whole wedding was very secrecy and outsiders it is not allowed. Bride sewed Vera Wang, and cooked meals cost 750 thousand dollars. Wedding same cost of five million dollars.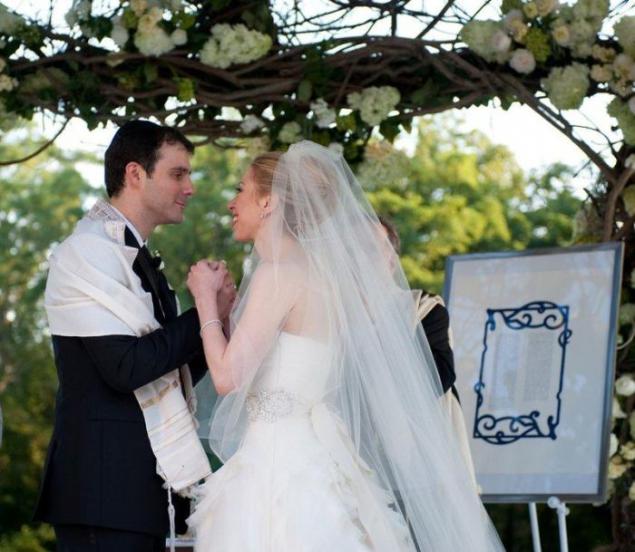 7. In 2002, the wedding took place, which is more reminded awarding "Grammy". And all just because the knot combined star of the film "Cabaret" Liza Minnelli and producer David Gest. It is noteworthy that the best man and groomsman were Elizabeth Taylor and Michael Jackson. Only one cake at the wedding is estimated at 40 thousand dollars, and all the triumph was worth 3, 5 million dollars. But their happiness did not last long - after a year and a half they filed for divorce.
8. When in 2002 he married Paul McCartney and Heather Mills, the admirers claimed that the bride with a musician just because of self-interest rather than love. But the wedding was to take place, and it took place in a castle in Ireland. Among the guests was seen Ringo Starr, and music were The Beatles hit in the Indian style. The marriage contract had not signed a musician, what then regretted, because the girl in a divorce claimed a considerable share of the property of her husband.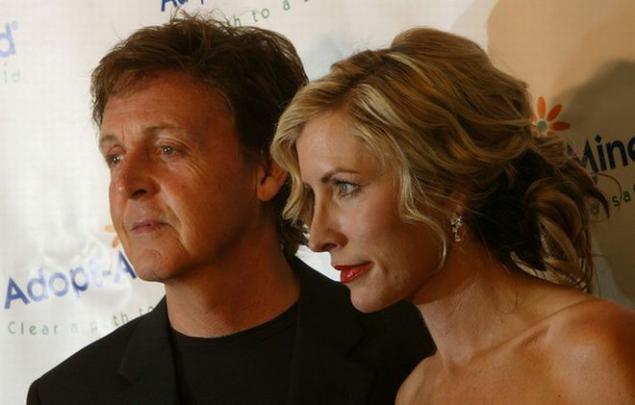 9. Eight days celebrated their wedding Elizabeth Hurley and Arun Nayar. It cost them in 2, 5 million dollars. At first, they were married in one of the churches of England, where the altar Elizabeth gave Elton John himself, and then they got married on Indian traditions. Few rich people take such an active part in the preparation of the wedding as Hurley. It was her idea to bestow all guests pocket "Kamasutra».
10. Rounding out the list of recently divorced couple. Tom Cruise and Katie Homls on their wedding spent $ 2 million. But nice all they had. Guests of the wedding were celebrities such as Jim Carrey, Jennifer Lopez and family Beckham. A wedding organized itself Roberta Armani, whose uncle came up with costumes for couples.