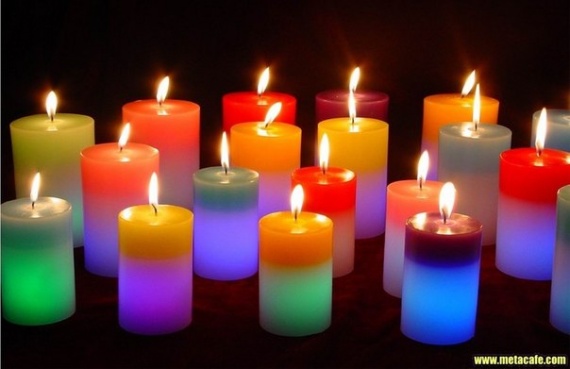 Color candles and signs of the zodiac.
Each sign of the zodiac corresponds to one or more colors. If you use a candle with the zodiac sign, then select the color that you more impressed.
Aries (March 21-April 20) red, white
Taurus (21 attrelya-May 21) green, pink, red, blue.  
Gemini (May 22-June 21), yellow, silver, green, red, blue
Cancer (22 June to 22 July), blue, silver
Leo (July 23-August 23), orange, gold, red, green
Virgo (August 24-September 23) yellow, golden, black, gray
Libra (September 24-October 23) blue, pink, black
Scorpio (October 24-November 22) red, silver, black, brown
Sagittarius (November 23-December 21) indigo, turquoise, red
Capricorn (December 22-January 20) black, dark brown, red
Aquarius (January 21-February 19) light and dark blue, green
Pisces (February 20 - March 20) turquoise, green.