Manute Bol was born October 16, 1962 in Sudan. His father, the leader of the Dinka tribe,
Manute gave him the name, which means "special blessing". Anthropometric data of
extraordinary player makes you wonder. With the growth of 231 cm. It has a weight of 100 kg. He came to the US in 18 years,
when he was seen by representatives of universities Farleigh Dickinson and Bridgeport. Continued inside.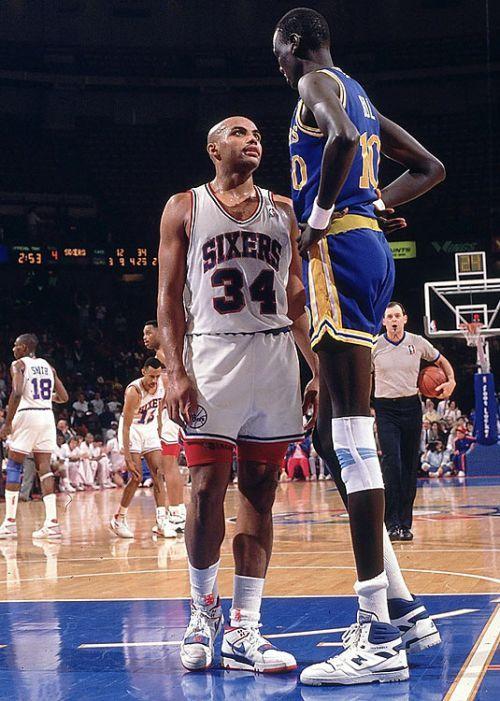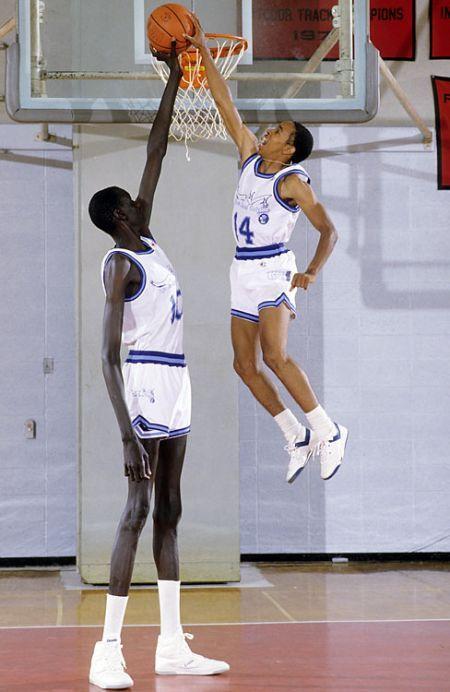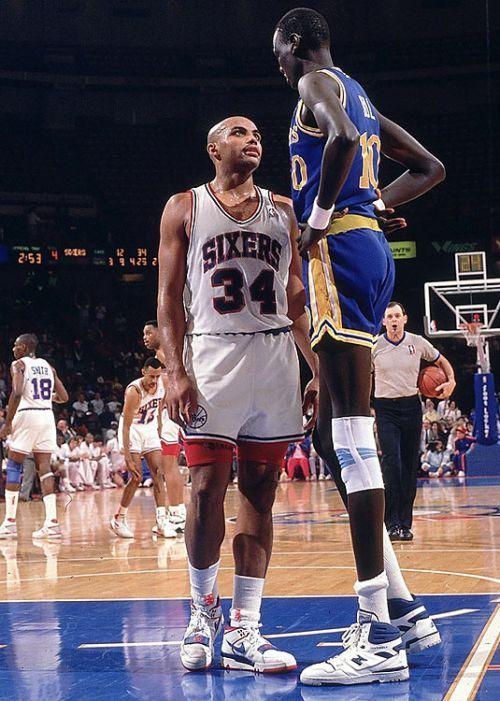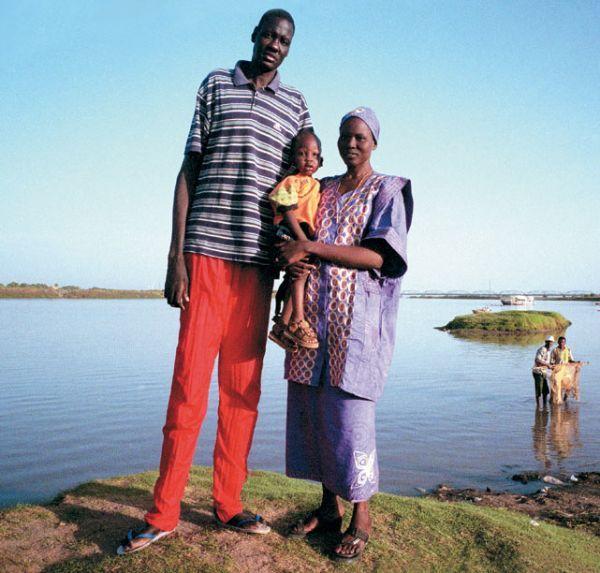 In a draft of its 1983 vibrat San Diego Clippers for the fifth peak, but the league announced the election invalid and ruled that Bol is not suitable for the draft. After playing a season at the University of Bridgeport in 1985, he was selected in the second round of the Washington Bullets team. Over a ten-year career in the NBA, Manute spent four seasons in Vashigtone three seasons played for the Golden State Warriors, Philadelphia four at 76 and one at the Miami Heat. An interesting story happened in 1987. Washington Bullets in the NBA Draft selected Magsi Boggs (his height is 160 cm.). Thus the team from the capital played the highest league player and smallest.