The tour of the ruined assembly and test building (MIC) at the 112th site of the cosmodrome, where May 12, 2002 the roof collapsed, burying eight people carrier rocket "Energy" and the only copy to fly into space, "Buran".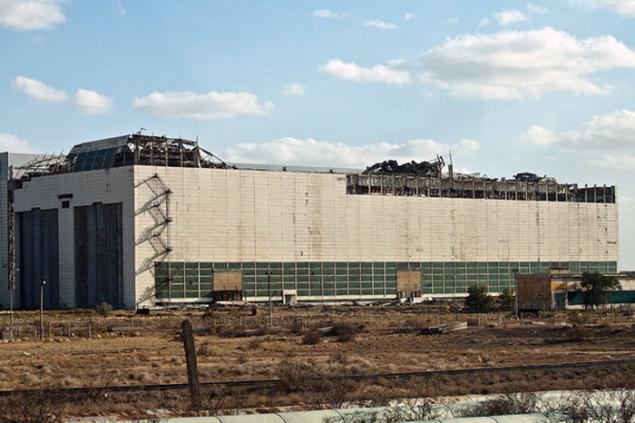 Here and now, everything remains as before, it is no longer only within the "Buran" - it is said to be employees of the cosmodrome, sawed into pieces and sold as scrap metal. The roof is not going to fix one - case anyone else is not needed. Adjacent he, incidentally, to the NGO working assembly shop "Energy", which are collected «Seven».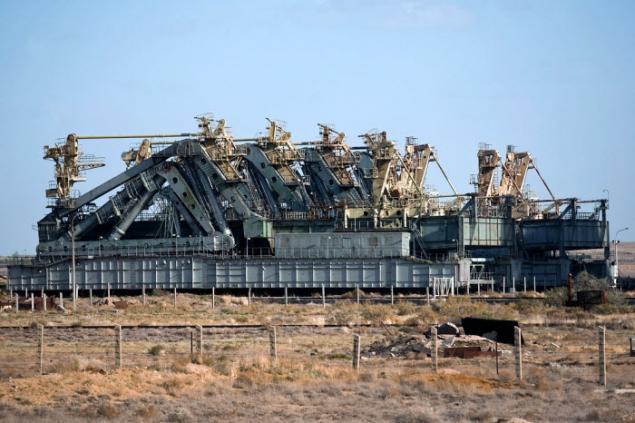 At the gates of the ruined monuments of the eternal Mika are two giant transport and installation of the unit (TUA) on which the project booster, and the shuttle had to be delivered to the launch site. The weight of each unit - 2750 tons, they moved on special rails with a few unique locomotives series ZMU62P. Someday, after thousands of years, archaeologists will find these monsters in the desert and will puzzle over for what they needed people in the XX century.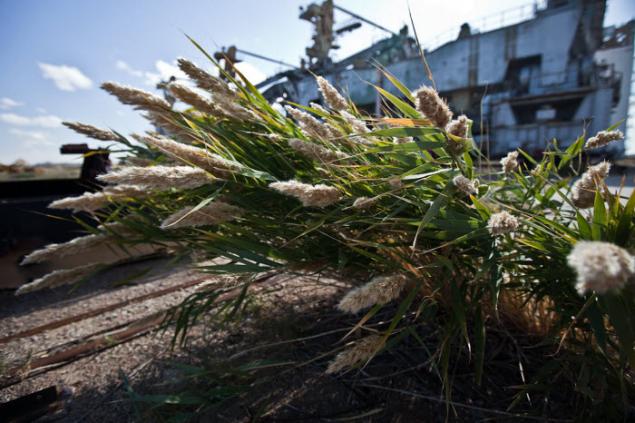 Nature now takes his own, quietly Mick playground in front of overgrown grass, which makes its way through the cracks in the concrete slabs.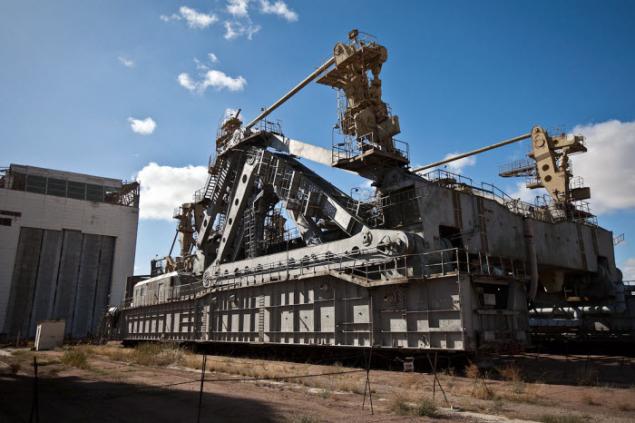 Left - the ruined gates Mika. There breezing unit (TUA) on it using a crane loaded "energy" with "Buran" on the back and then transported to the launch pad. Two units - planned to launch "Burana" will take place almost every month, and even more often.