Syltrankel lake located in the vast circus under the peaks Syltran and flour at a height of 3185 m. Rocky coast, where some are interspersed with flowering islands, proximity snowy peaks leave an unforgettable impression. Syltrankel in Turkic means - "beautiful lake".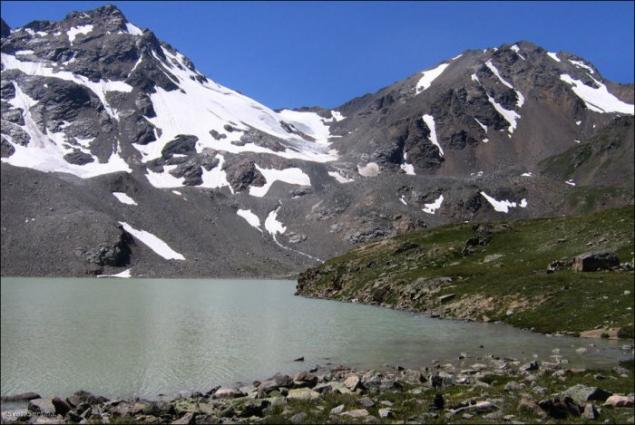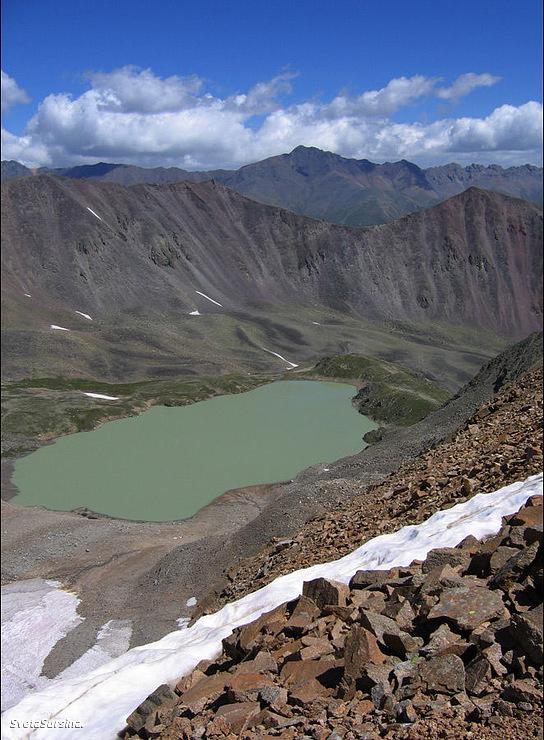 We arrived at the Upper Baksan (probably many are now familiar with this name, due to the recent sad events).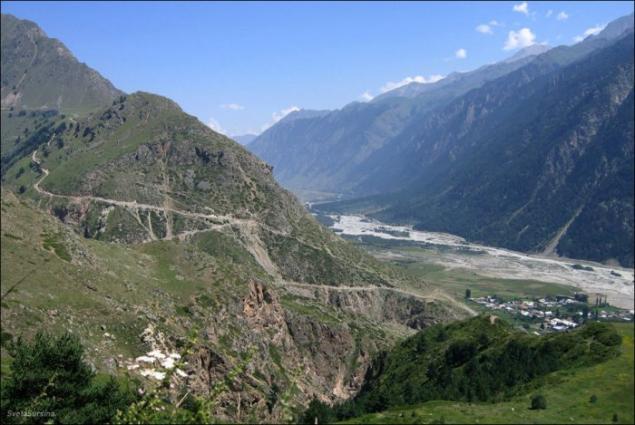 We pass through the village, past the gardens and along the river Syltran, begins the ascent. First, through the woods, then the trail becomes steeper, go harder ...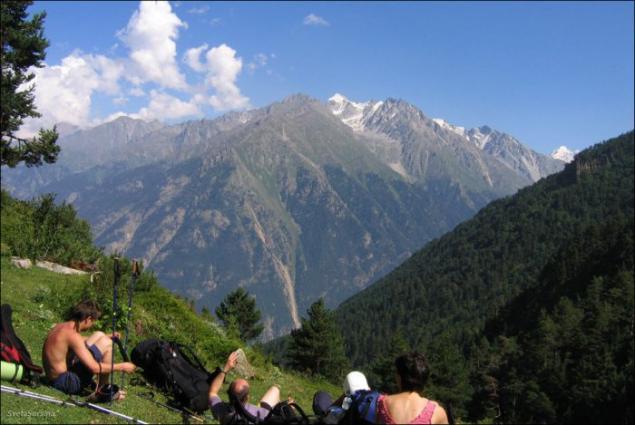 August. Sunny and hot. And the first day in the mountains. Go pretty hard. Become accustomed. Not in a hurry ... to the lake walk five to six hours. River on the right. Flattening, decided to spend the night and in the morning we well as romantic writes one of the witnesses: