It is not known whether the read French designer Elken Okturi tale "The Flying Ship", watched the cartoon of the same name there, but developed the concept of "flying boat" - a kind of hybrid sailing boat and seaplane.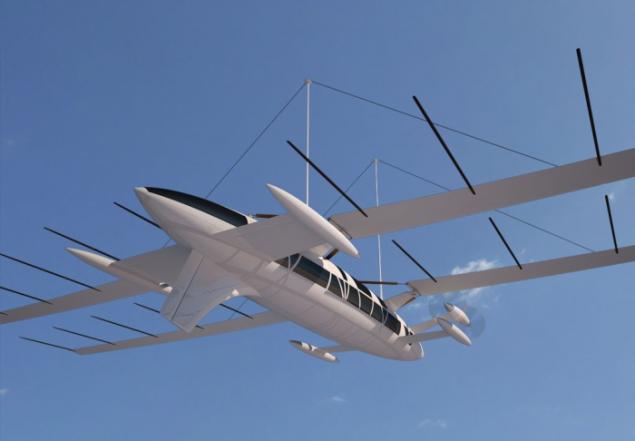 46-meter "flying boat", the design of which is in the style of an existing superyachts The Maltese Falcon, is able to transform into a stylish aircraft thanks to the invention Okturi special mast.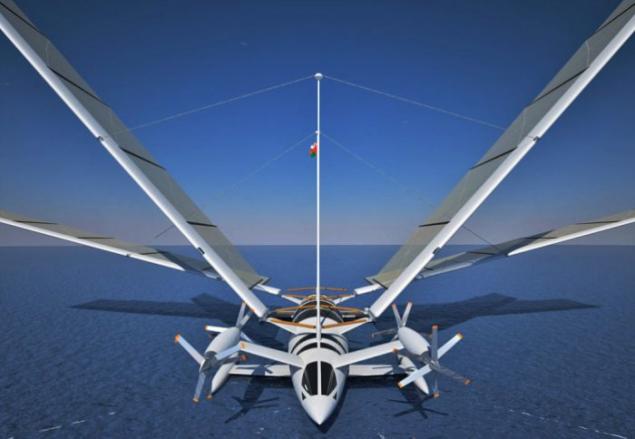 During a trip to the water tower rising to a height of 40 meters, working as a traditional mast. However, if necessary, the mast can be lowered and converted into the wings. In this case, the sails are formed in a specially equipped compartments inside the mast.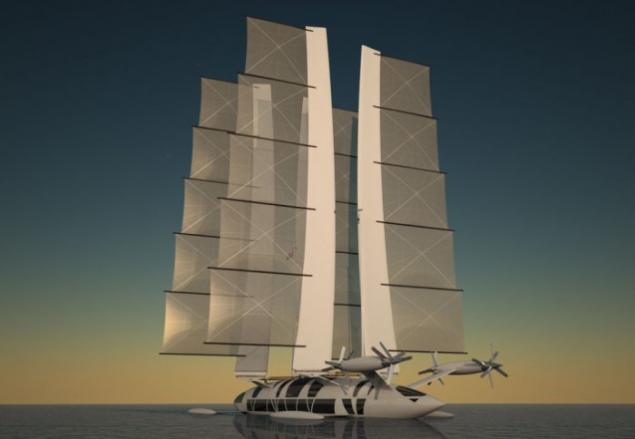 Okturi development have already been presented to the public at the Paris Museum of Air & Space.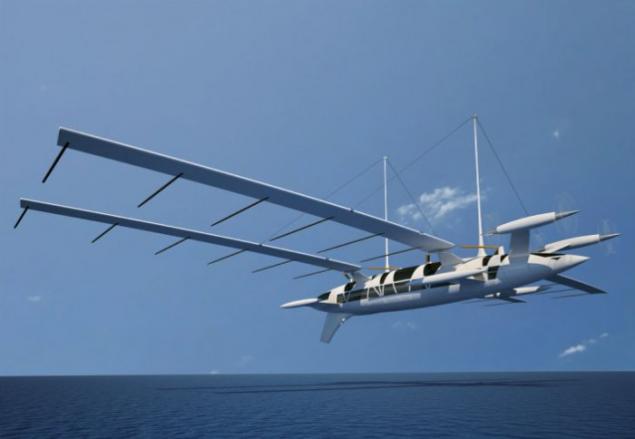 According Okturi who works for Airbus, he has consulted with colleagues about the construction of his invention - with several engineers and designers of aircraft indicated that it is possible to implement the project, improved design and aerodynamic performance of its development.