Yay! It took place. The first parade balloons on the Arbat was last Sunday. Every beginning is not all easy. I think the parade of soap bubbles and start small, but I want to say that this is an unusual parade balloons were numerous indistinct parade blondes. And it can not but rejoice.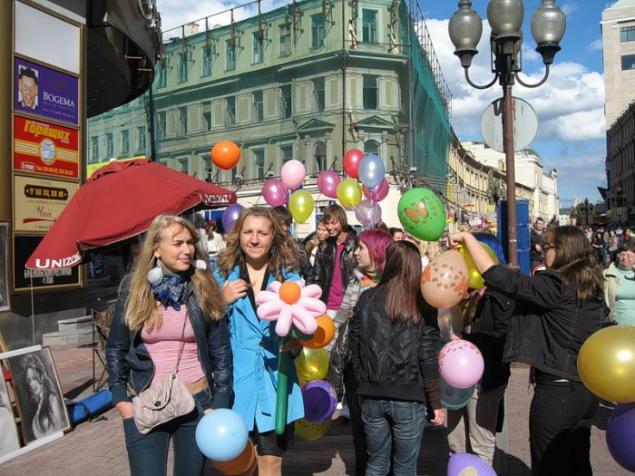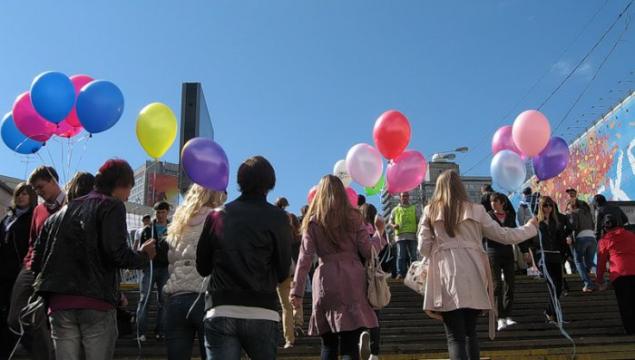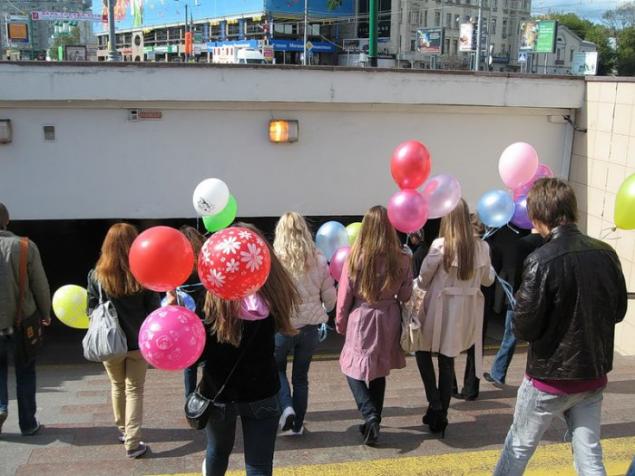 People are still going.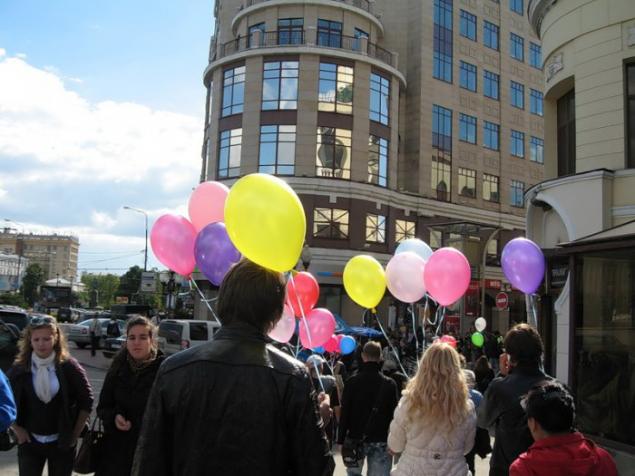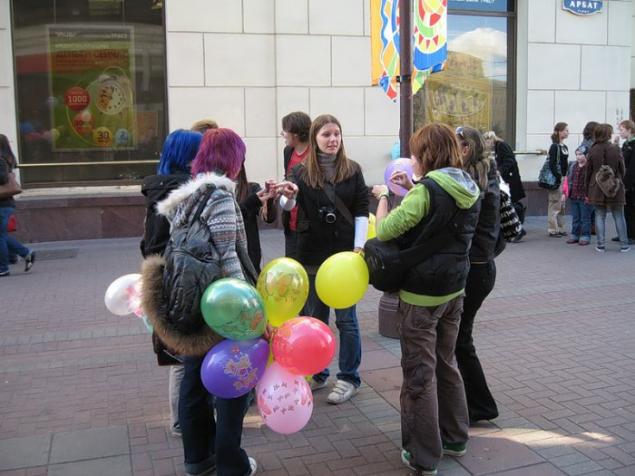 Oh! We became a little more, and already someone removes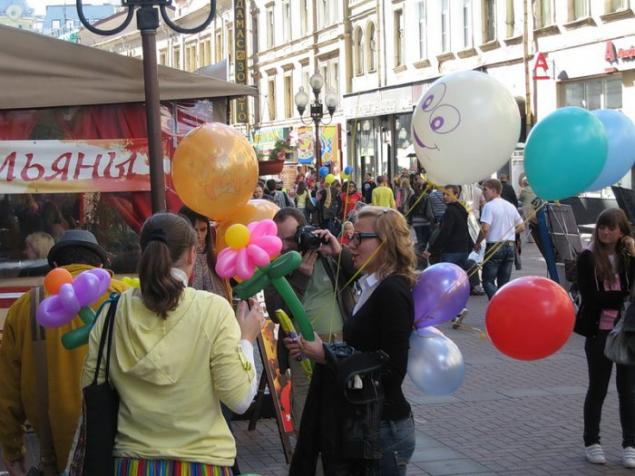 Technical progress in the face.