Do you still spend a vacation home or go on nature? How about to rent a house or a star to manage a yacht?
This is possible if you can pay a six-figure bills. Before you 10 places to visit in which is possible only in dreams. Let's visit these places on our site for free.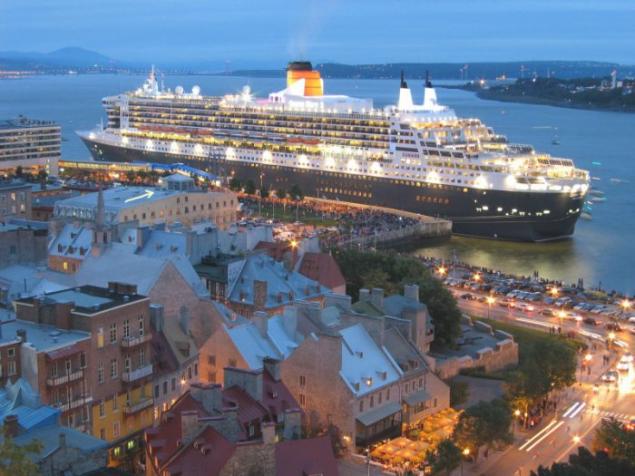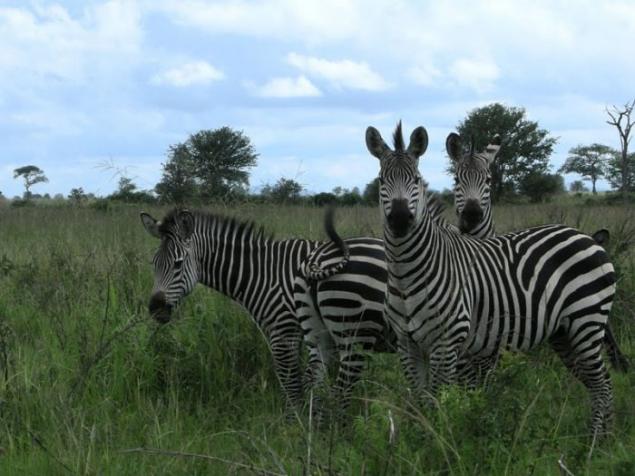 14-day trip to Kenya, Tanzania and the Seychelles. The trip begins with hand-feeding giraffes and ends standing a few millimeters from the lion. Days' journey of a lifetime "can be done by flying in a private jet, visit the House Luisaby - infinity pool wildlife on 140,000 acres, or go to the Seychelles. There you will relax in a village with 11 villas, where the food is prepared to the best European chefs. The cost of this trip $ 100 000 for two people.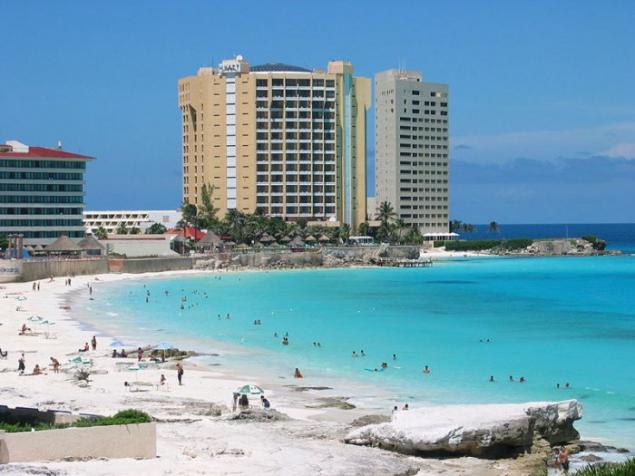 100 000 $ you can stay in a 9757 square foot two-level home, within 10 days of the fiesta in Mi buy Melia Cancun. Seductive house with four bedrooms, with a Jacuzzi for 10 people, an aquarium and a purple pool table. Plus a bar and a kitchen with a personal chef and bartender. Apart from swimming in the Caribbean Sea in the kit includes a game room, a large plasma TV, WiFi, console Wii, Dock iPod. The private balcony is a great place to get some fresh sea air.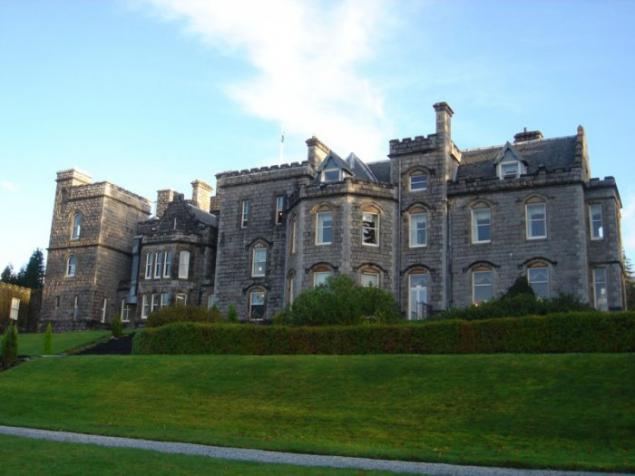 Inverlohi Castle was built in 1863. in the West Highlands of Scotland. In 1969 it was converted into a hotel with 17 bedrooms. Today's guests imitate the previous visitors, such as Queen Victoria, who loved to make sketches and drawing area and the mountains. Facilities include: fishing on the lake, shooting on the plates, hiking or a cruise on the famous Loch Ness. Delicious food for lunch prepares the best chef and served in a room with antique furniture. $ 100,000 will allow to live for six days in the middle of the season and eight days in low season.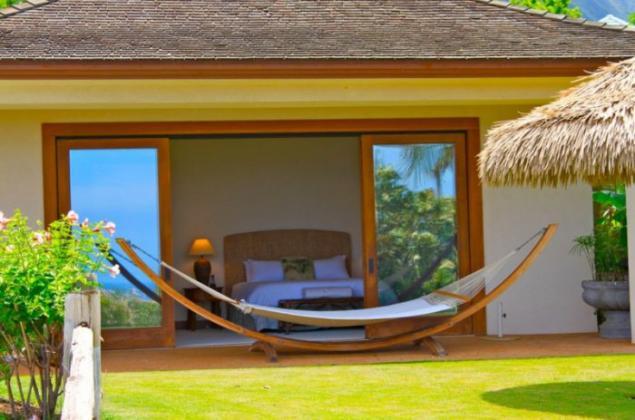 Spa treatments at the spa Grand Whaley in Maui - the best choice for a holiday friends for four days. Hotel Grand Suite four people can pull off the biggest and most expensive suite in Hawaii, $ 15 000 $ a night. After inspecting the luxury hotel on the green veranda can pass the procedure. Imagine ten doctors, massage you and your friend both from head to toe! The next day you can take a tour of the islands by helicopter, and at sunset relax on a catamaran. You will also have private car with a driver who will take you and your friends in every corner of the island.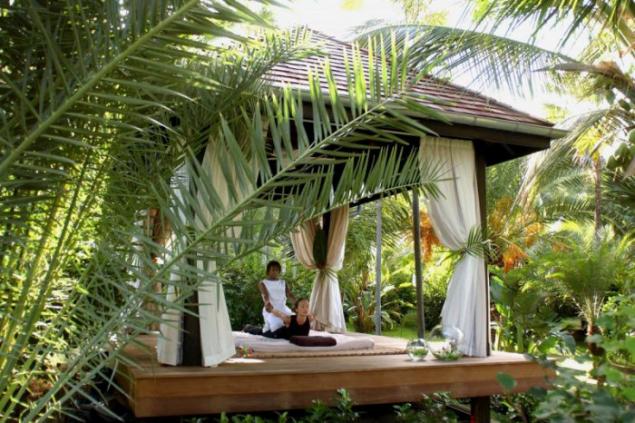 Sveti. Barts is actually a synonym for the word "glamor". During the winter, Hollywood cream come to the Caribbean paradise to enjoy the sun and live in places like Villa Rockstar Hotel Eden Rock. Cameron Diaz stayed there, Derek Jeter and Tom Hanks. List of other guests remains a mystery, although they say that there the Usher and the Rolling Stones. There are quadruple rooms, double guest rooms, bathroom in white gold, a local recording studio. So, for $ 100,000, you can stay with a butler, private pool and jacuzzi.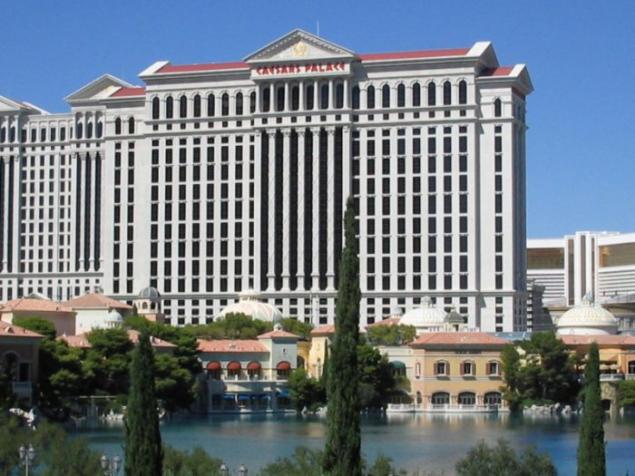 Book a VIP program at Caesar's Palace in Las Vegas, and your every wish will be fulfilled. To do this, you need to spend $ 100,000. Rest you and your friends will be brightened up by celebrities such as P. Diddy, VIP service at a nightclub, covered with white gold 3-liter bottle of Dom Perignon plus helicopter trips in the Grand Canyon. 100 000 $ you will dine in the finest of restaurants Vegas, such as Guy Savoy, Mon Ami Gabi and marine gifts Joe.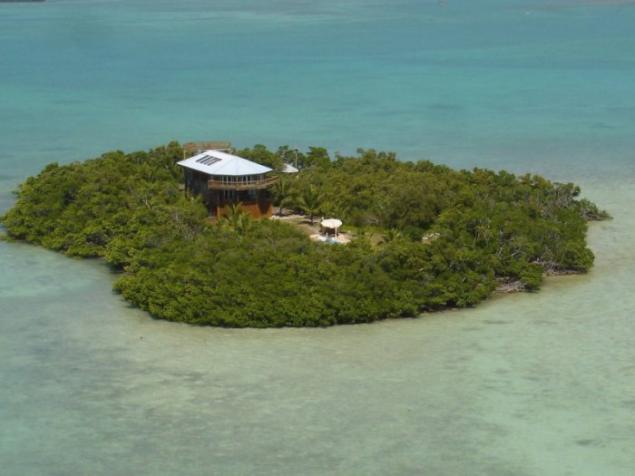 Parrot Cay private island is home to "Sanctuary" - a complex of two buildings. In each of these four bedrooms overlooking the Caribbean Sea. The owner of this dream home - fashion designer Donna Karan, who rents a house for 24 $ 200 per night. For four nights you sit and sleep on the furniture in the style of Bali and Africa by Karan rasslablintsya on the white beach, and practice their asanas in yoga pavilion. Cook and two butlers on hand should feed you and take care of your every whim. On a golf cart, you can go to Reef Parrot see another famous landlord - Bruce Willis.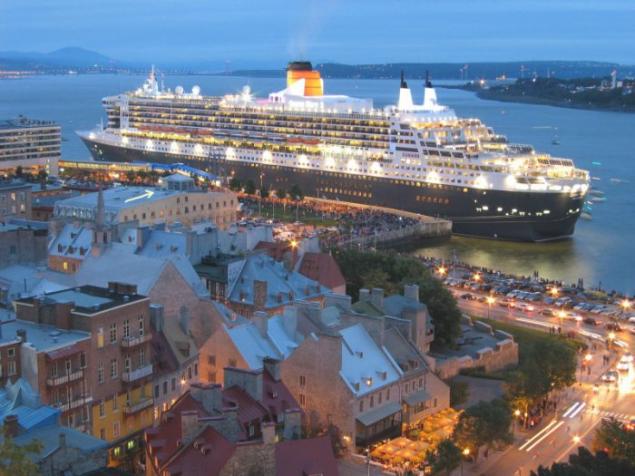 You can not go round the world in 80 and 103 for the day when you are traveling on the Queen Mary 2 - the royal ocean liner with 2, 620 passengers. In 2011 world tour will begin in New York and will make stops in 30 ports around the world, such as Barbados, Cape Town, Sydney, Hong Kong and Barcelona. Book a suite Princess Grill for $ 58,500 per person, and get a huge cabin with a balcony, full bath with foam. A toast to the discovery of the world, along with a bottle of sparkling wine and strawberries sugar.
Morocco is shrouded in mystery, with its exotic atmosphere, why not stay in a riad. These palaces belong to the royal nobility, in this case the King of Morocco - His Majesty Mohammed VI. Feel the luxury in the Royal Mansour Marrakech. Vosmiakrovaya property which is located within the city walls of the 11th century medina. Each riad - rich picture mosaic tiles, silk, antique furniture and elegant courtyards. One night in Riad d'Onor costs $ 48, 000. The dream house with four bedrooms, an area of ​​21,525 square meters. ft. The Riad has a private swimming pool, office, home theater, a traditional hammam, extra room for personal butlers.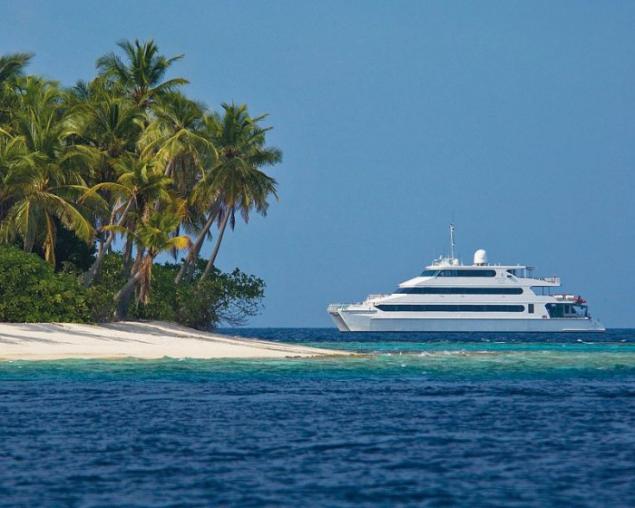 Ship Four Seasons - the world's only floating hotel. Catamaran with 11 cabins, three decks can be rented up to 22 guests who want to explore the Maldives. In the morning you can swim on the atoll, and at night to eat barbecue on the beach of a deserted island. The cost of one day of travel 20, 000 $. It includes food, diving and excursions. Despite the high price, the interior of the boat and the dress code is common.