On the eve of the festival of kites "sumpangeros" - that is, participants of the festival, start collecting snakes, which they have done for more than six weeks
Guatemala - a country known for its colors. Amid all this violence and brutality, civil war, the country and port for drug trafficking is also home to some fine traditions. "Dia de los Muertos" in November, consists of three distinct traditions: the first - cleaning graves, the second - dinner called "fiambre" and the third - zapuskaniya kites, which is held only in two cities of Santiago and Sumpango.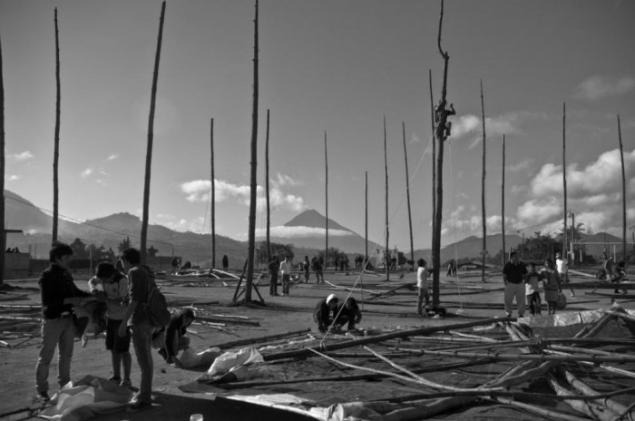 Kites in Guatemala are made of paper, bamboo and cane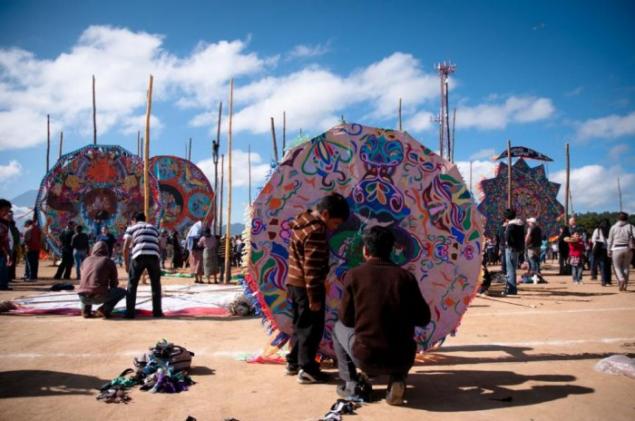 The tradition of making huge kites goes back to the 19th century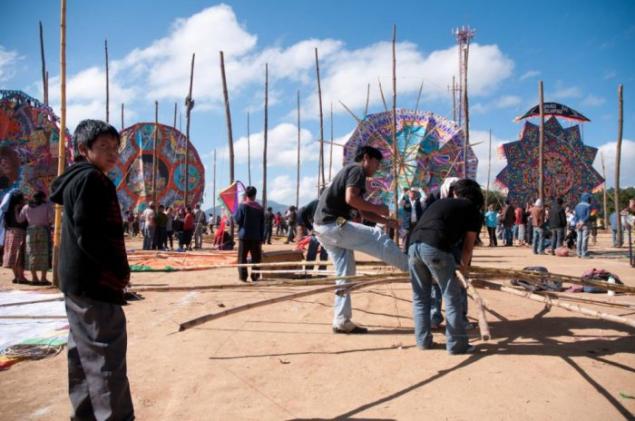 These kites run for entertainment and in memory of the dead, whose souls, according to local legend, the Feast of All Saints go to the journey.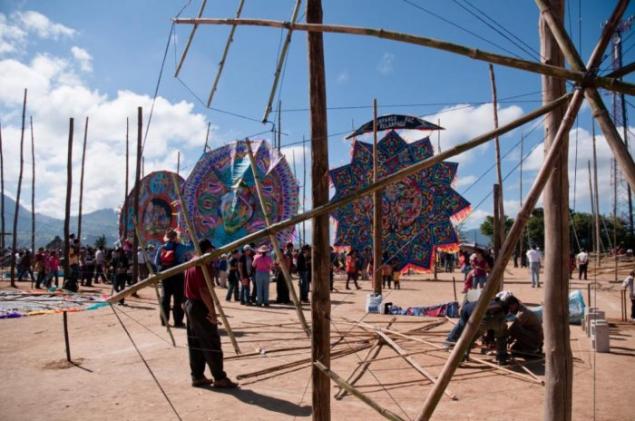 Even though the tradition to launch kites appeared as an act of honoring the dead, over time it has grown into the largest fair in the region Sakatepekez.