Dinner was held in a modern hotel on the shores of the Sea of ​​Japan ...
Was covered with a few tables, one of them was with chairs, for those who do not want to sit on the floor ...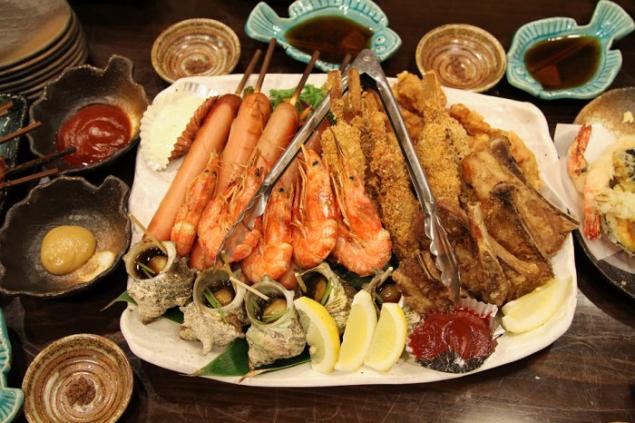 The other tables looked so ...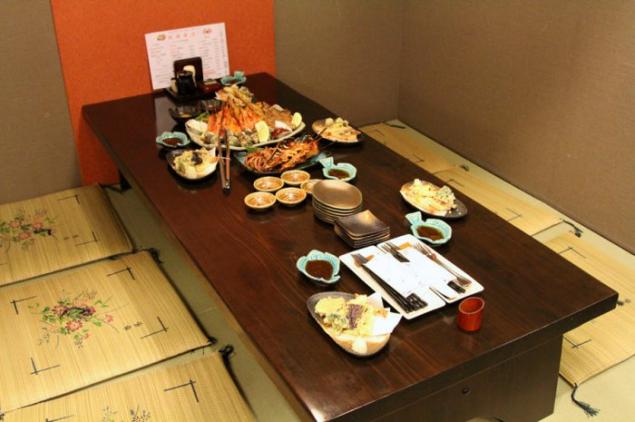 In the center of the room stood a barrel of sake ... stood waiting for their fate to be broken wooden mallet ... Breaking drum is a ritual, with many subtleties ...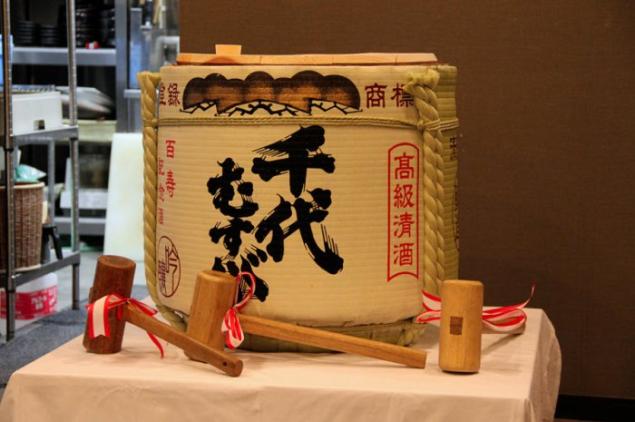 When all took their places, with welcoming remarks made by the Deputy Governor of the Prefecture (center) and his assistant (right), to understand the words of these people helped us Sardana (left) ...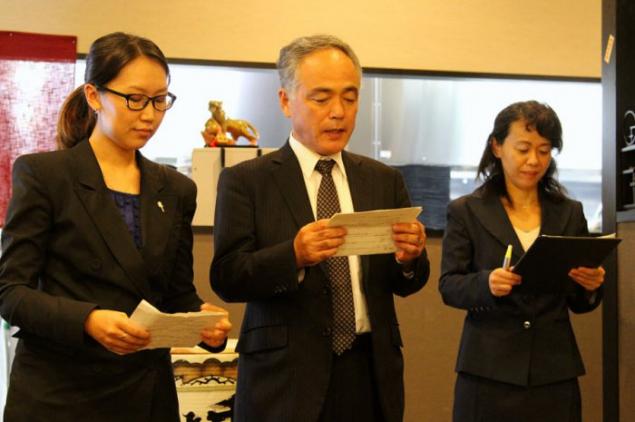 They have long talked about cooperation, friendship and understanding ...
Then invited three people from our company to break the barrels ... After this procedure, the 38-liter drum has lost at least a couple of liters ... :) All the loud clapping ... It was fun ... It should be noted that all of us were dressed in yukata (light kimono) ...