Interesting project perfect bachelor pad was presented interior designer Kelly Reynolds (Kelly Reynolds). By the standards of this Vancouver apartment can safely be considered a cultural heritage. The building, which is located in this apartment of 92 sq.m. 9, was built in 1921 and served as the most common warehouse. Only in 1996 it was converted into a residential building.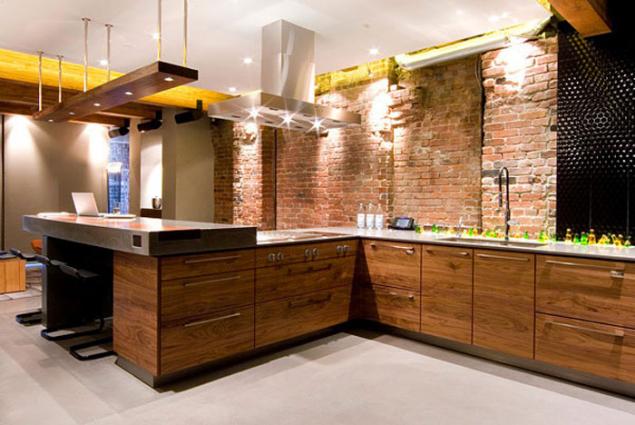 The present owner purchased her landlord in 2006 and found a brick wall with plasterboard, the age of which is about a century. This discovery marked the beginning of a rapid repair, which was suspended as quickly as intended. The owner of the apartment does not have a plan. It was only in 2009, he sought the help of Kelly Reynolds. So it was decided to return the apartment stock image, giving it, however, the shade of modern life metropolis.
Originally apartment consists of 2 bedrooms, 2 bathrooms, standard and boring layout. As a result of the conversion of apartment interior walls were torn down, and it turned into a spacious one-room loft with two bathrooms. Naturally, the original brick walls were proudly paraded.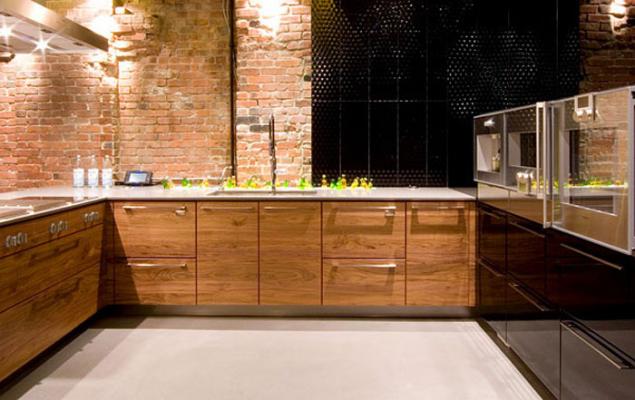 Huge windows allow you to enter the three-meter maximum amount of sunlight, despite the fact that this brutal bachelor apartment. Of course, one of the main design elements became a fireplace by which this sober man's world could ever love can settle.