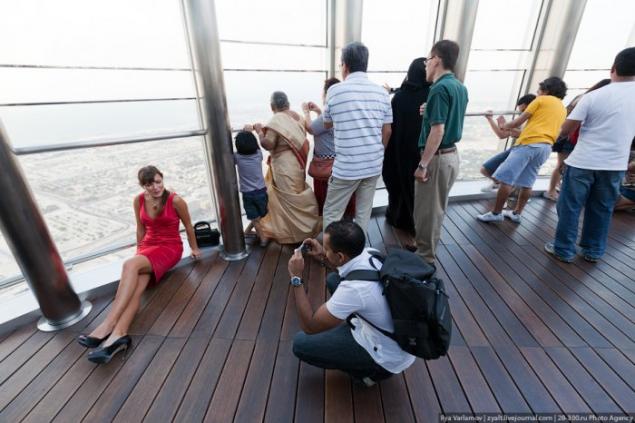 Burj Khalifa - the tallest ever building which exists in the world. The exact height of the building is 828 m. The ruler of Dubai, Sheikh Mohammed bin Rashid Al Maktoum, opening the 828-meter skyscraper, known worldwide under the name "Burj Dubai" ("Dubai Tower"), renamed it, dedicating the building of UAE President Sheikh Khalifa bin Zayed Al Nahyan.
"Burj Khalifa" was designed as a "city within a city" - with their own lawns, boulevards and parks. The total cost of construction - about $ 1, 5 billion. Author of the project - the American architect Adrian Smith, already has experience in the design of such facilities. Burj Khalifa - the key element of a new business center in Dubai. Inside the complex are located hotels, apartments, offices and shopping centers. Under the project, 37 lower floors will house a hotel and 700 luxury apartments will occupy floors 45 to 108. The majority of the areas set aside for office space.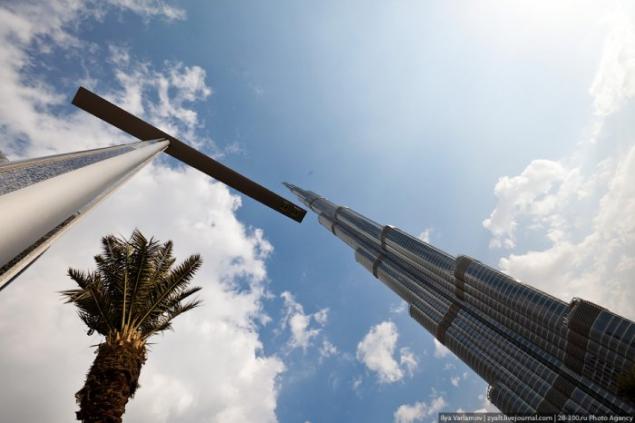 Especially for "Burj Khalifa" has developed a special grade of concrete that can withstand temperatures up to +50 ° C. Fill it only at night, and the solution is added ice.
Construction of the skyscraper began in 2004 and went on with the speed of 1-2 floors per week. Concrete works were completed after the construction of 160 floors, was further assembly of the 180-meter spire of metal structures. Fire building system allows you to evacuate all its inhabitants no more than 32 minutes.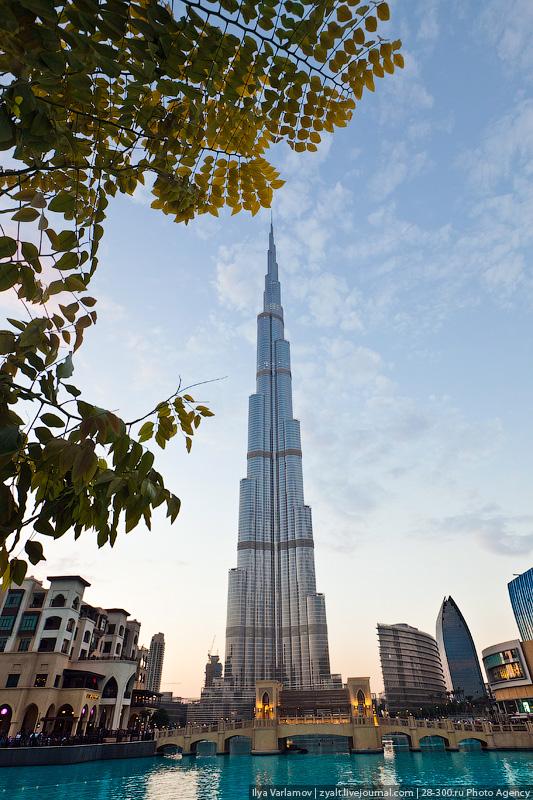 The tower will be completely self-generate electricity for itself: it will be used 61-meter turbine, rotating wind, as well as an array of solar panels (partially located on the walls of the tower) with a total area of ​​about 15 thousand. M². In addition, the building is equipped with special protection from the sun and reflective glass panels, which will reduce heating inside the premises, reducing the need for air conditioning.