Went together with a colleague. Each backpack behind, with my huge, black and weighs at least 10 kg. He started with aeroeksperssa on Belarusian. Here's a first funny moment - when, about a year ago, launched high-speed train to Sheremetyevo and came all sorts of important people, the metal detector stood, but later they have got to somewhere, and the holes from the fixtures closed up chewing gum, so do not throw in the eye. Mini-Express station is worth two ChOPovtsa and no policeman. The contents of our bags no one was interested in, and we quietly passed a train.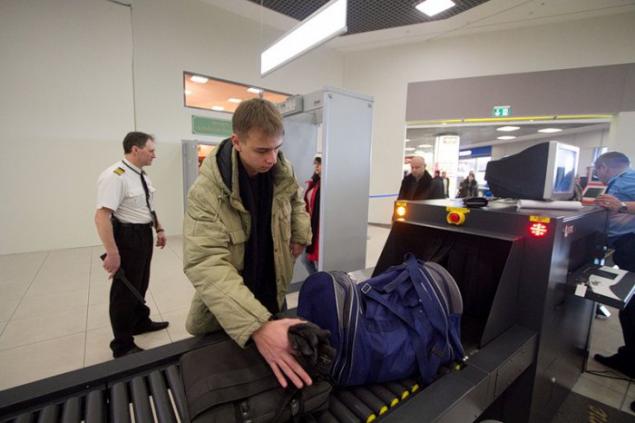 ​​
Arrived at the airport and just outside the turnstiles rested in the living place. At the entrance to the terminal, there are two ladies-policeman with metal in their hands. Waiting for their turn experienced the utter absurdity of this test. They asked me to unbutton his jacket (on the street - 15) and raise your hands up. Probed and promyali, the detector does not zapikali or on the phone or on aypoede ... well, he was dead. Remove and open the backpack I did not ask, just let on.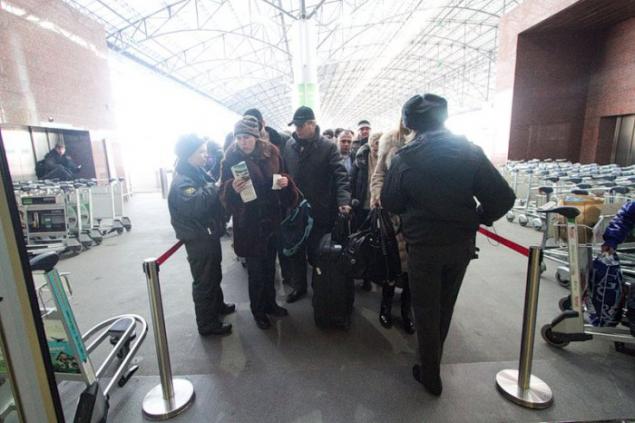 Then, if you remember, at Sheremetyevo is a long corridor with shops, cafes and so on. Passed through a corridor to the terminal E, where we have been waiting for a complete surprise - frame with an endoscope (a tape on which shine stuff) which usually stood empty and abandoned, suddenly, earned and overgrown employees airport security. Thank God ... Here is the check was already full and normal. We recognize Mandarin colleagues in the bag and joked that he grubby.
Thus, it appears that there is what to look for and the people too, but where do they go when everything seems calm?
On the day of the explosion at Domodedovo few times I went in and out of the terminal. I checked only once at the beginning. Then as one input worked through, in the scope of a police officer who was sitting waved his hand at me when I asked if he would examine me ...
Yesterday went to a hockey game in Sokolniki. There, too, are all ears. Instead of screening them out there now 3. But all three are absolutely stupid. At first, I shuffled twice on jacket and asked to open the backpack. Anything to get out of a backpack did not ask - ie hnya is not a test!
By accessing the building were asked to pass through the frame, leaving the backpack on the table. Frame found nothing and took the backpack in hand, I went to the stadium ...
Why is the frame, if things look, no one will?
In general, I just want to say one thing - I'm ready for conducting inspections more time, if that makes sense, if it is then I'll know that I'm safe ...