The author writes: For us parking - it is gray building with mud puddles on the floor. All that lacks domestic architects and designers - ramps paint in bright colors (as TC "Kaluga" in Moscow). Also good, but let's see what offers foreign manufacturer ...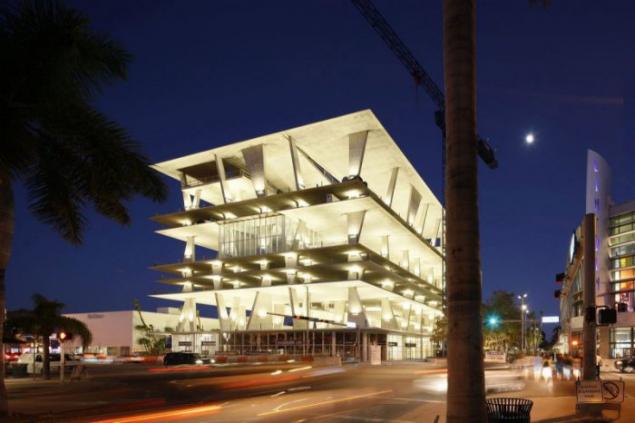 Parking on Lincoln Road, 111 in the city of Miami Beach, is built on the taxpayers' money than they are extremely dissatisfied. Parking cost $ 65 million.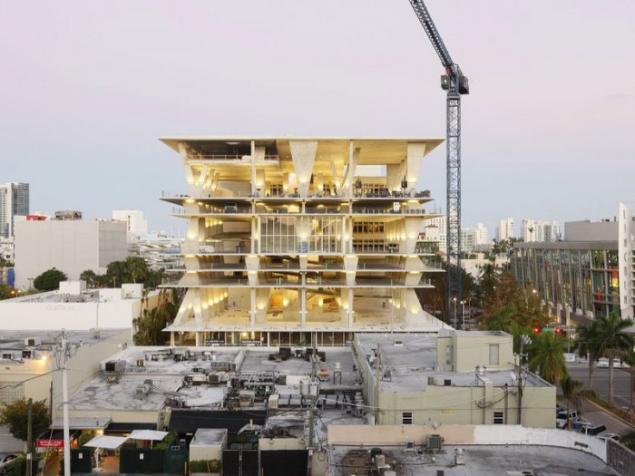 Parking is inscribed in the surrounding buildings, occupying exactly one quarter. Tallest building is 11 floors, but in reality there are seven floors, all floors are just different - the ceiling from two to ten meters. The walls of the building - neither external nor internal, only odd-shaped columns, connecting an overlap. Color of the walls, incidentally, also gray.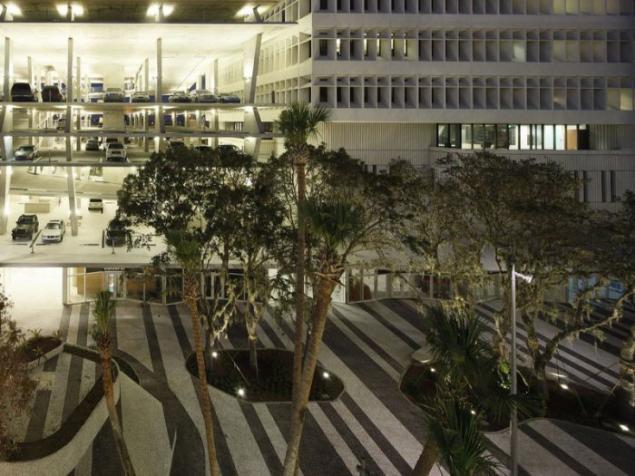 It is worth saying that the building housed not only the parking lot parking. The first floor is occupied by boutiques and expensive boutiques.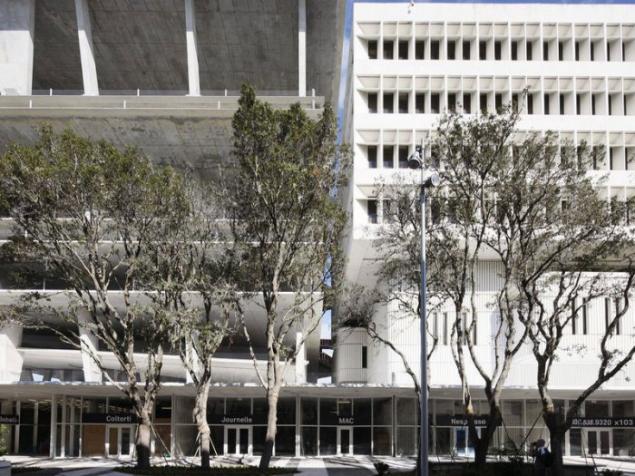 Ground floor - a platform for events. There are all sorts of presentations, performances and exhibitions. Or so people eat.