March 4, 2011 marks 25 years of the Central Museum of the Great Patriotic War. In honor of this event, the opening of a unique exhibition "Engines of war ...". Its visitors will have the opportunity to see the transport equipment during World War II. The exhibition shows how the Soviet cars and appliances of our Allies and Nazi Germany and its satellites. It is assumed constant updating of exposure. At the moment, several exhibits provided Museum of the Great Patriotic War, the greater part - a private collection of Vyacheslav Lena.
BA-64B (USSR). As a chassis for armored vehicles used lightweight commander GAZ-64. The prototype was built in January 1942, in March, armored vehicle, designated BA-64 (initial index LB-64) successfully passed the test and started its summer series proizvodstvo.Vsego from 1942 to 1946 were issued 9110 family of armored cars BA-64 ( of which 5209 BA-64B)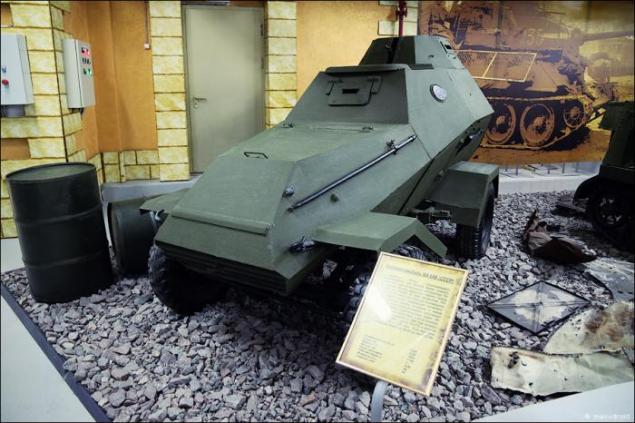 Artillery Tractor T-20 "Komsomolets" (USSR). The main objective was the prime mover carriage 45-mm anti-tank gun and its front end, the calculation of the gun carried on the benches in the rear of the machine. The tractor was armed with a machine gun DT, is located in the ball mount in the front of the chassis.
GAZ-67 (USSR). In November 1943, the production line GAZ them. Molotov began to descend commander GAZ-67. This model was replaced in the production of GAZ-64 model. Compared with her machine was simplified front fenders. In 1944 there was an upgraded version of the car GAZ-67B, which is the main difference was the track extended and expanded rear wings.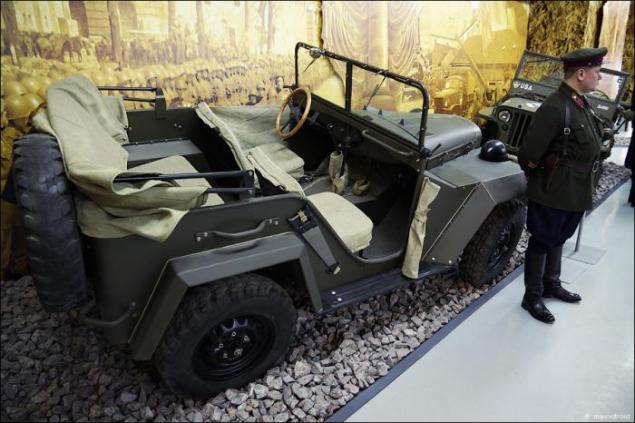 Truck Morris Commercial C4 (UK). In the second half of the 30s, Morris had developed a family of rear-wheel cars Morris Commercial CS8 & PU carrying capacity of 750 and 400 kg, respectively. The machines were designed specifically for the army and the beginning of World War II were the most popular in its class. In 1942, it was designed to replace the C4 model was produced until the end of 1944.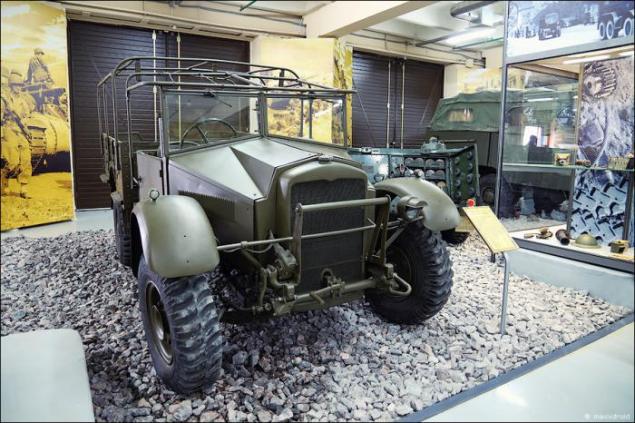 Firefighter car Opel Blitz 3, 6-6700A TLF15 (Germany). In 1943, on the basis of all-wheel drive Opel Blitz was created TLF15 fire truck for servicing airfields, all were released 320 cars of this type.