The winner of the contest "Miss Russia - 2011" which was held on Saturday evening in a concert hall Barvikha Luxury Village in Moscow, became a Muscovite Natalia Kantemurova.
First runner-up was recognized Mashukova Anastasia from Krasnoyarsk, and the third place was taken by Jan Dubnik from Novosibirsk, reports RIA "Novosti».
So from left to right:
second runner-up - Jan Dubnik (Novosibirsk), Miss Russia - Natalia Gantimurova (Moscow), the first runner-up - Anastasia Mashukova (Krasnoyarsk)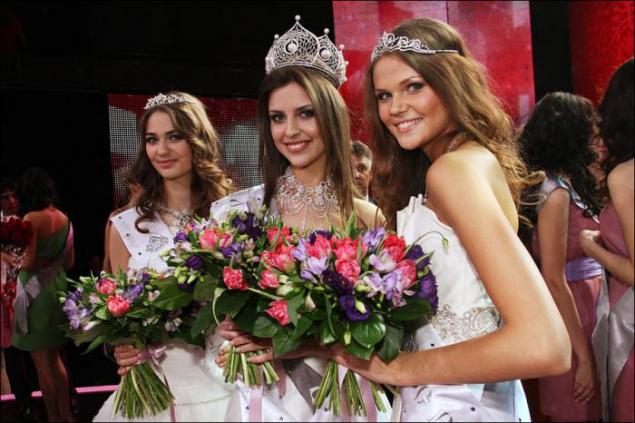 The winner received 100 thousand dollars and a grant to study at any university anywhere in the world. Two runner-up were also awarded valuable cash prizes and the opportunity to study in any university.
The winner in the category "People's Choice" was Xenia Lytneva from Sochi, whose prize was 100 thousand rubles.
The ceremony began Vera Brezhnev and Alexander Revva, and on stage by Vlad Topalov, Gluck "Oza and the" Beasts ".
Stellar jury composed of singer Dmitry Malikov, gymnast Laysan Utyasheva, restaurateur Arkady Novikov and "Miss Universe 2010" Jimena Navarrete has identified one that will present this year Russia's most prestigious beauty pageant in the world.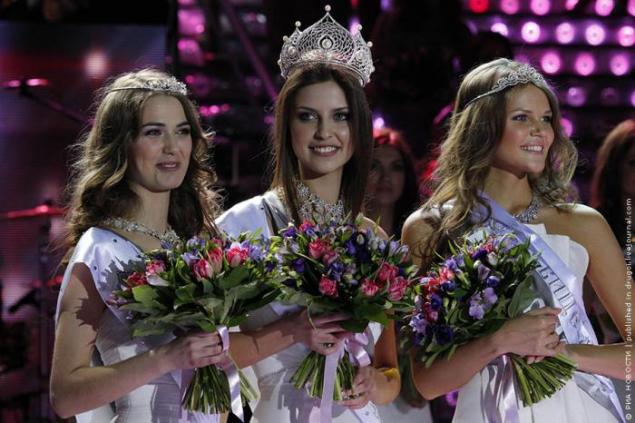 Well, that's a winner ... How you? Good?