The artillery on the march. Summer 1943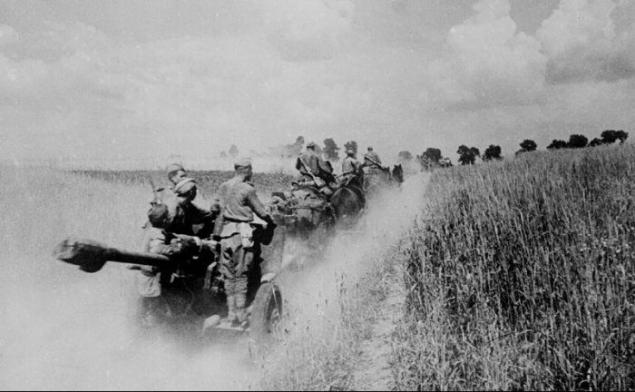 Anti-tank riflemen change position. 1943
Shooting from the anti-tank rifle (PTR) is very visible to the opponent (the flames and clouds of dust raised by a strong shot), we have to change positions often.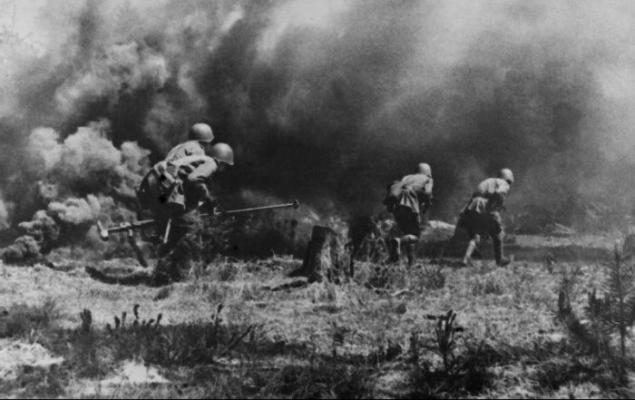 Anti-aircraft gunners on the combat position. 1943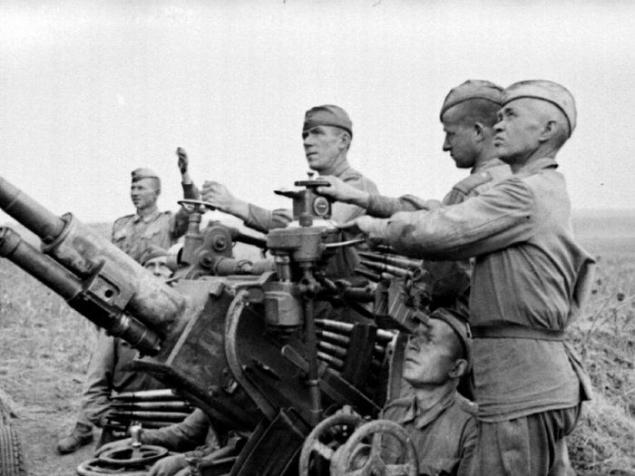 Pilot-Major Lomantsev attack. May 1943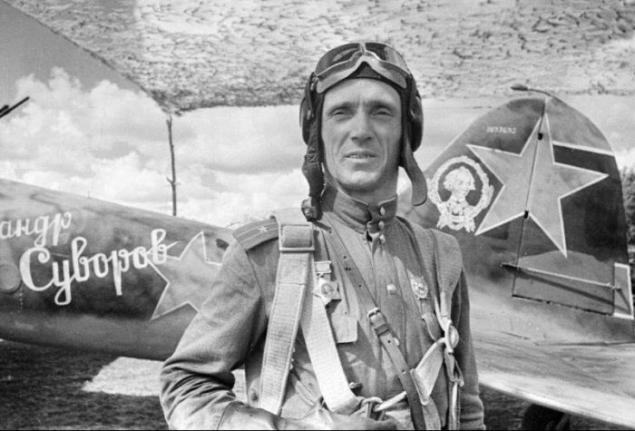 Russian infantry supported by tanks is fighting for Belgorod.
August 5, 1943 during the Battle of Kursk, Belgorod and Orel liberated from the Nazis, in honor of this action for the first time during the war given the salute on the Red Square, two of the town gained the unofficial title of "City of the first salute," the Supreme Commander for the first time conferred special distinguished themselves in battle and shares connections honorary title "Orel" and "Belgorod».