"Pallas", one of the most luxurious yachts of Russia, and this beauty belongs to Patriarch Kirill.
The cost of the vessel is - 4 000 000 dollars.
Prichalina "Pallada" at Nikolsky monastery of Valaam archipelago, near the residence of Valaam Patriarch.
For it built its own dock and locals say that it rolled VIP-guests.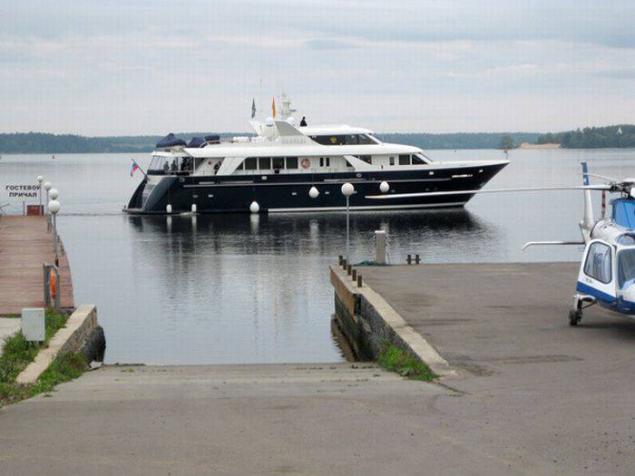 Total length - 32 m
Width - 7 45 m
Draught at full load - 1, 8 m
Cruising speed - 12, 5 assembly
Cruising - 2500 nautical miles
Fuel - 24,000 liters
Fresh water - 3000 liters
Engines - 2 x Caterpillar 3196 (2x374 hp)
Materials Body / superstructure - steel / aluminum-magnesium alloy
Class - Det Nordske Veritas (DNV) + 1A1 LC Yacht R0 E0. Conforms to ACI
Accommodation - 8 guests in 4 cabins
The crew - 4 people in 2 cabins
The designer - Guido de Groot Design / Guinton Naval Architects / MSSZ
Interior Design - Guido de Groot Design