They became known more details of social life of the Orthodox leaders. As it turned out, His Holiness Patriarch Kirill and his staff are one of the most luxurious yachts in Russia and at the same time not legally exploit the symbols of state authority of the Russian Federation.
Small boat for $ 4 million
Black yacht "Pallada" with tinted windows, with the Russian coat of arms on the sides and the tricolor on the stern moored Nikolsky monastery of Valaam archipelago. Not far from here is the residence of Valaam Patriarch. "Pallada" almost always is here - for it built its own dock. Against the background of St. Nicholas Church, it looks like the presidential limousine on the background of the Kremlin.
According to locals, on a yacht ride VIP-guests arriving by Balaam, and he loves her, Patriarch Kirill. In September last year, for example, His Holiness made on the "Pallas" Volga voyage.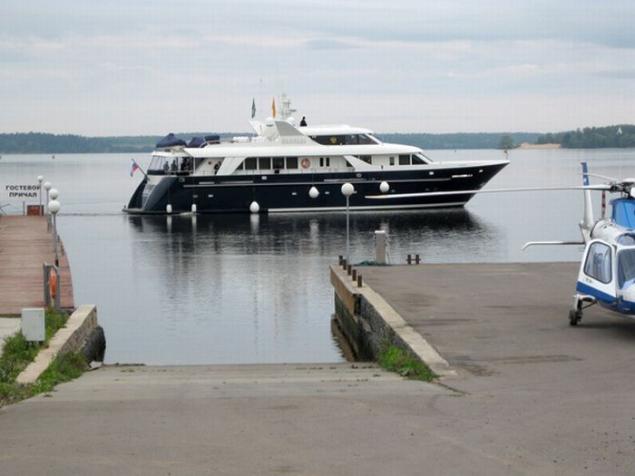 "Pallada" - exclusive luxury ship, its description can be found in the catalogs of the most famous yachts. It was built in the shipyards of the Dutch-Russian consortium Timmerman Yachts in 2003, designed by Dutch architect Guido de Groot.