Modern and trendy photo book of instabook will be a great gift for a young man or woman who very actively use the social network Instagram. Square photos with a huge variety of filters are very important part of our network life, and now my account can be called one of the most popular social networks in the world. Of course, many smartphone with access to the network, always at hand, but sometimes it is very nice to hold memories in your hands, or show them to someone close to you, in printed form.
What is it?
Usually this little book in the form of a square, in any format, from handheld to large album that is printed on thick paper, what looks very nice and high quality. The preferred format is of course not great, it's more pocket book than a dusty home archive. The photos in it, as well as instagram, all square. The order and sizes of these photos can be changed easily. good instabook a gift can be printed, for example https://www.forma-studio.com/fotoknigi.
To suit such a gift?
Of course such a photo book to give to any person, but especially nice to get it to people highly interested in your photos. Such a gift is very popular for a birthday, an unlimited field of imagination is here and for couples in love. Many people bought this book as a memory just one time, for example, held the feast or great pleasure. In the network a large number of ready-made templates for the manufacture of instabook, but if you're a creative person you can do everything yourself, individually and exactly as you need.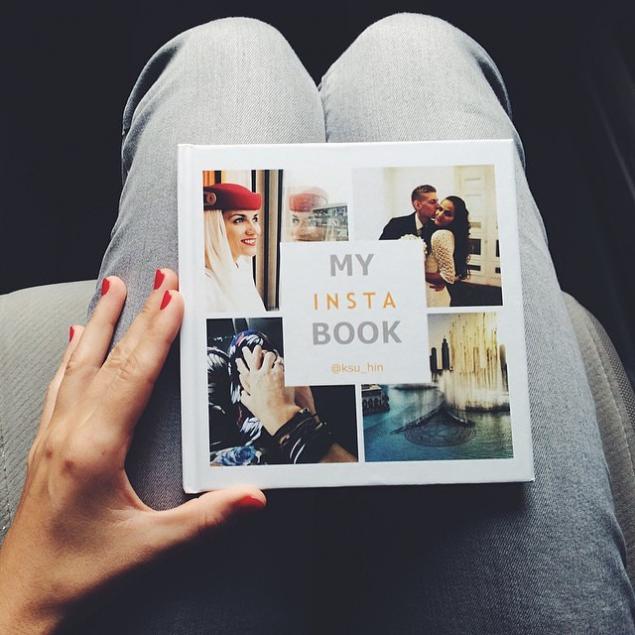 Young children love to consider your photos, then this gift is perfect for them. Order your child a little book on a hard basis with his funny smiles and childish pranks.
How to do it?
To print as a gift for a friend a photo book, all you need is to have access to view his Instagram. If the profile is open, then simply send the name of the profile and how many photos you want included in the album. The specialists will do everything for you, help with the choice of format and design.
Try to surprise your friends and loved ones, move away from habitual patterns with gifts, evolve and looking for something new in everything and loved ones as well will try for you.