Many cottages, country houses, cottages are located far from urban civilization, so there is no Central water system. Most of the owners have to design the water system, to use the well or bore. Self-completion of wells frequently requires additional equipment, which is why consumers frequently question which a downhole pump is better?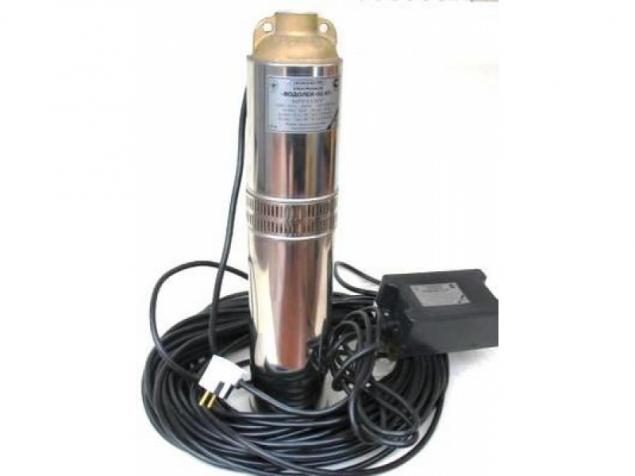 Select the pump for the well
Modern manufacturers offer a wide range of pumping units for wells. To determine what pump borehole should take into account parameters and peculiarities of the country of communication, influencing the right choice:
the level of water. Here it is necessary to know the level of the water column: it is enough to load the rope with a load in the source and evaluate the indicators. Modern pumps can be submersible up to 9 metres, most of the models are designed for lifting water from depths of 50 meters;
the flow rate of the aquifer source. This indicator depends on the issue of the source of a certain amount of water. To determine the parameter help for the following manipulation: to measure the time to complete the pumping of fluid from wells and the recovery of the aquatic environment. Then the last figure divided into the first and get a number indicating the characteristic of the best pump for the well;
the performance of the system. The owners of suburban areas should decide what volume of liquid will be consumed, for example, easy to use for household needs or additional watering of the site. Models can produce from 20 to 200 volumes of water for one day;
the pressure pumping station. Everyone wants the water pressure from the system gave out a powerful stream of water. Therefore, you should to see the specifications of the pump for the well, according to the manufacturer and specified in the Datasheet.
The chosen pump source should have a long life, well to endure sudden temperature changes, high workload, meet all the requirements, and to ensure smooth operation.
The best in price and best in performance are considered pumping stations from leading manufacturers, available under the brand names Aquatica, Sprut, "Pumps+", "Aquarius". What kind of pump to put into the well – owner's choice of a country house, the best option would be the equipment that will provide the desired volume of water all year round.