Want to know all the best free apps for communication on Android? Then check out our top.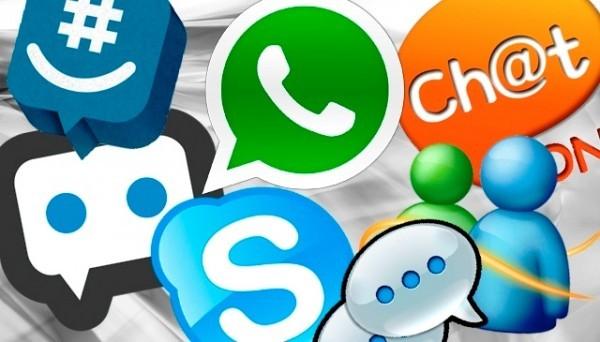 Communication in the network virtually replaced the live talk for the users of the Internet. All this became possible thanks to the advent of social networking, and subsequently a convenient messenger. With their help, people not only can chat but also send each other voice messages, making the messenger, a replacement for the usual mobile communication. Let's learn about best free apps for Android.
Where to download the programs to communicate?
All the following apps can be found in stores and install them absolutely free. There are versions for all current platforms: Windows, Android, iOS. There is also a web version of messenger that allows you to run them through the browser without installing additional software. Let's start with the most popular applications today is WhatsApp.
What is good about You?
Became free in early 2016, a messenger came rushing in the first place by popularity. Because of availability, ease of registration and the additional advantages, he became one of the best. The obvious advantages are the following:
the ability to send text, voice messages, photos and videos;
end-to-end encryption, guarantees the security and confidentiality of all information within the dialogue;
convenient registration for which requires only a telephone number;
sync with address book on a smartphone and the contact-list in Facebook (because Facebook is the owner of the messenger).
Using WhatsApp you will be able not only to communicate with friends and colleagues, but also to make new friends, since almost every Internet user has account in this service.
Recommended:
Download Whatsapp for any phone: http://w-hatsapp.ru/skachat-i-ustanovit-whatsapp-na-telefon.html
The Application Telegram.
Telegram Messenger is the fastest and least demanding way of messaging due to the fact that for data transfer servers are used in the vicinity of the user. This allows you to speed up the data transfer significantly. The program also uses the minimum of traffic. This Telegram was most acceptable for those who have problems with stability or speed of connection. You can download the app Telegram for communication on Android, iOS and personal computers.
In addition to standard functions, in Telegram you will find the possibility of creating bots and channels (similar to groups and pages of social networks).
Viber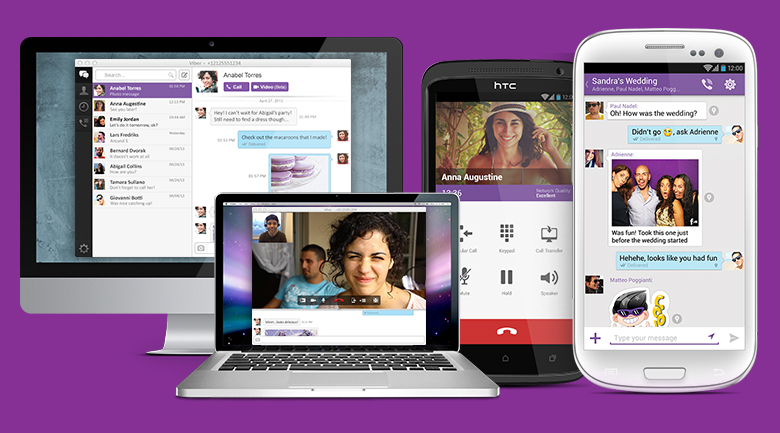 Viber appeared before Matsapa and was positioned as an alternative to Skype. To come out on top in the number of users was not possible, but your audience service found. Viber is a worthy replacement for voice communication using conventional mobile communication, however, he spends a small amount of traffic, which makes working with the application even in the context of 3G networks. It also uses end-to-end encryption to protect data.
Skype
With Skype familiar to almost all Internet users. The main disadvantage of the program is that it is too demanding device, so I prefer to use it on computers and laptops. For smartphones and tablets are more optimized and user-friendly services as described above.
Application to communicate with foreigners on Android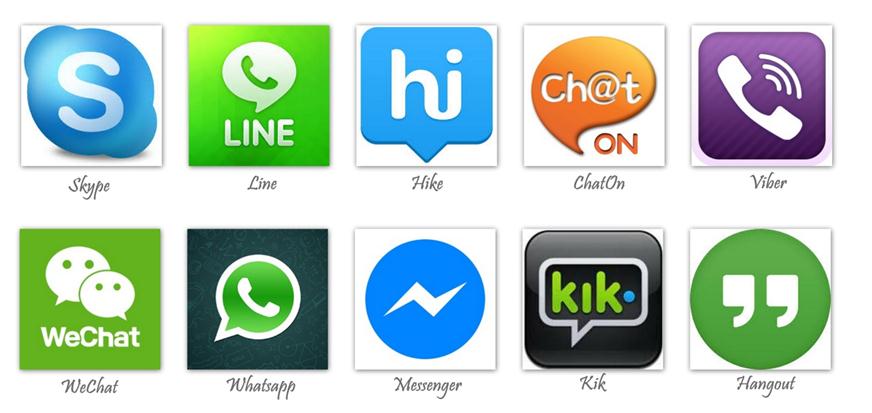 If your main goal is Dating, then use one of the free programs. One of them is HelloTalk. In it you can customize your search by age, gender and linguistic setting. After that you connect to to chat with a foreigner and will be able to train their skills in communication in a foreign language. It is noteworthy that the utility have the option of sharing photos, videos, and a video. Because of this you can not only practice speaking, but also find new friends from other countries.
Our partners
: Messenger for any version of Windows http://w-hatsapp.ru/whatsapp-dlya-windows.html