Dressing room from the pantry
is my dream. That's where the order will be here where every favorite item will find a coveted oasis! Impressionable women please do not watch. Because I'm in the middle of this collection brought tears to the eyes of impatience: I want this organized beauty of the house, and right now, today!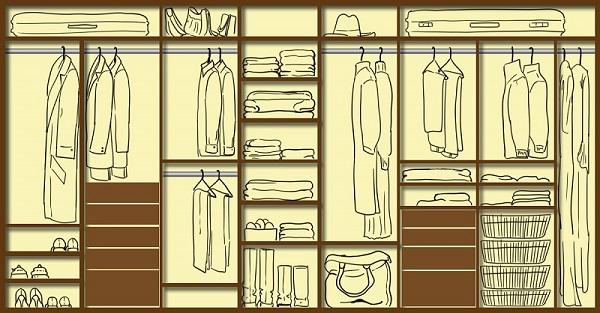 A small dressing room of komatiite for inspiration
How would I call that color? Color of unripe blueberries...




Pair of shoes like kiss.




Every time need an Ironing Board, rejoice: how convenient!




How elegant!




I think I would be in this room most of the time.



No fuss. Find all in 2 minutes!



Well, who doesn't dream about that?



Gorgeous patterns...



Color harmony!



This place is at the window especially cozy...



A man will appreciate!



Elegance in every corner.



Easy!



Fascinate me these pull-out shelves...



Round mirror like a porthole on a ship overflowing with your favorite fashionable things.



Decorations in perfect order!



No creases, all at a glance.



A miracle! I need these things.



What a cute Ottomans!



Now I know what I was going to ask her husband. Here it is, the best gift — closet in a small room!



Gorgeous!



Bright, beautiful space.



So love the white color!



Pay attention to the ceiling.



It is not difficult to arrange it and make your life easier!



Delight...



Dressing room small size
— great joy! Show your friends this beauty. Clothing women requires special attention, because it brings her so much joy. Dreams come true!
Now everyone can publish articles
Try this first! To WRITE an ARTICLE the Author

Alexander Klimchuk Since childhood, interested in medicine, grew up in a family of doctors. Knows how to make a fancy Breakfast out of nothing, is not afraid to experiment in the kitchen, making pies without flour, low-fat mayonnaise, healthy sweets. Never give up and believes that people are created to help each other! In all its domestic Affairs the assistant to the son Sasha. Alexandra's favorite book — "the Art of loving" by E. Fromm.