For several years Asia is not only the inspiration for many famous fashion designer, but also actively creates new trends. Manifests its influence not only in fashion but also in music, movies... But the best part is that new talent delight of fashionistas all over the world.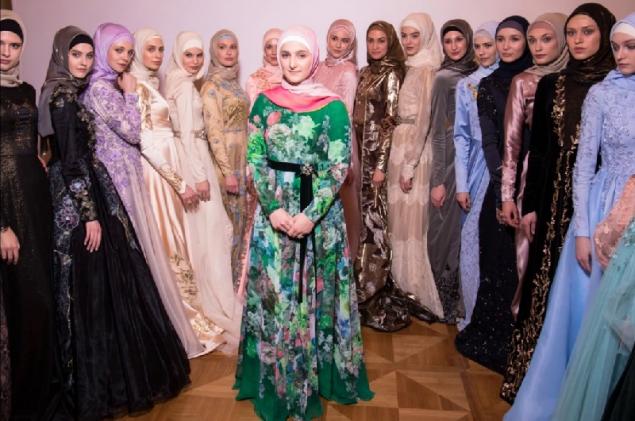 The whole world is discussing the recent wedding of 18-year-old
daughter of Ramzan Kadyrov
. However, the wording of
"Site"
will resist the General trend and talk about this woman as a very talented young designer. Its clothing collection is really fascinating and shows that Muslim women are not only modest, but also have a wonderful taste.
Clothes for musulmanka the first day of spring Ivan shone from the abundance of beauty. March 1, 18‑year-old Aishat, presented his
collection of evening dresses
. The show was held in a big way. The secular elite has changed plans in order to please the daughter of the head of the Chechen Republic with their presence. Many beauties wearing outfits from the collection, replacing the usual Frank dresses.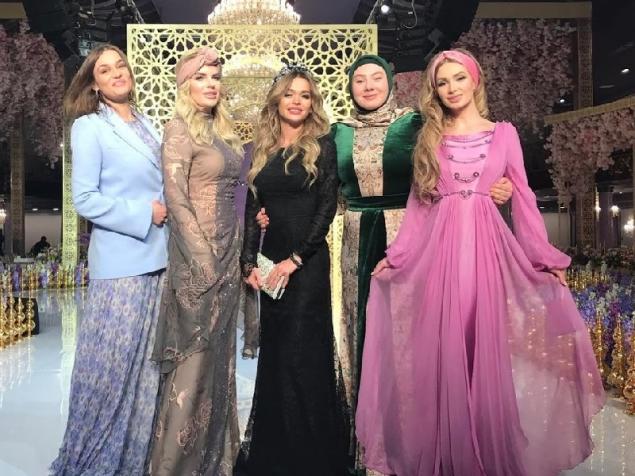 This show is something like a fairy tale. Not only beautiful outfits, but also the location.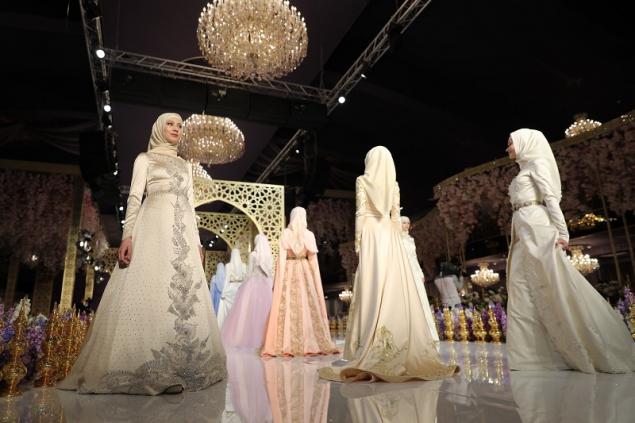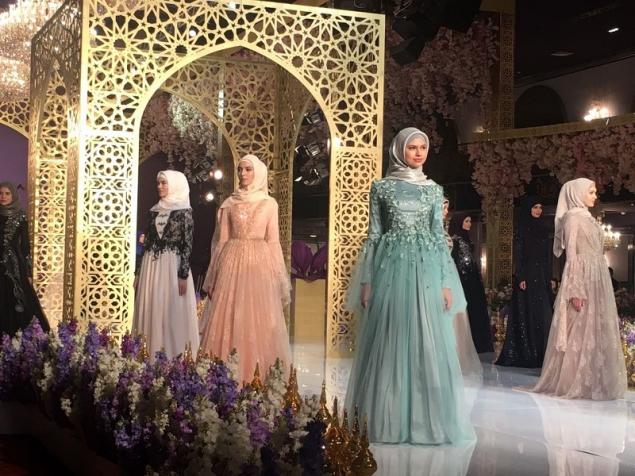 Aishat admitted that work on her first collection was very time-consuming. She was sitting in the archives, went to the library, watched photo albums, mothers, grandmothers. I agree, it would be great if our designers also reflected the culture of the people in their outfits. And now admire the works of the designer.
Outfits from the collection
In this dress you definitely will feel yourself real Queen.



A lot of attention was paid to detail. Looks really very elegant.



This evening dress sky blue colour looks very fresh and elegant.



Women are flowers...



Gold is in fashion now.



And this dress is very versatile. It can be combined with blouses and walk to the office or to wear for walks along the sea promenade.



In this dress you will conquer any social event.



This outfit you can walk not only for celebration, but also safe to wear in the cold and gray autumn.



What a tenderness...



It is seen that Aishat was inspired by the excellent dresses Elie Saab.



These clothes emphasize the beauty and our girls.



Although the outfits are very closed, they are not at all boring and great accentuate a woman's beauty. This collection has conquered many women, and who knows, maybe soon will be fashionable to wear fine clothing, which combines
fashion trends and traditions
.
Tell us in the comments if you like these evening dresses. And do not forget to share this beauty with your friends in social networks!
Now everyone can publish articles
Try this first! To WRITE an ARTICLE the Author

Oksana Dudnik Loves painting, ready to admire the pictures all the time! Oksana knows a lot about perfumes, well versed in fashion trends and will give odds to many well-known beauty bloggers. Her love of sport supported by sports category in sailing! Xenia prefers meat dishes, can not imagine a day without them. Favorite book charming girls — "the Emperor" Niccolo Machiavelli.