It is not good news for today guys!
The Yak-42 hockey team "Lokomotiv Yaroslavl" on board,
crashed a few kilometers from Yaroslavl a few minutes after take-off, barely having time to climb to a height of about 10 meters.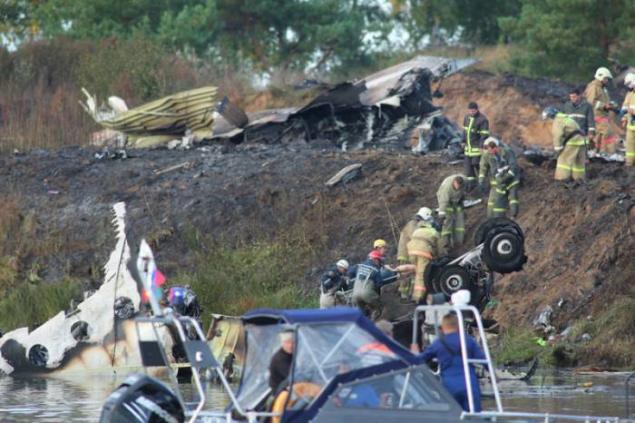 Two people survived the crash of Yak-42 near Yaroslavl, a pilot and one of the hockey players "Locomotive". A total of 45 people were aboard.
Forward Russian national hockey team 26-year-old Alexander Galimov was taken to the intensive care unit of the city hospital of Yaroslavl with burns and fractures. Alexander Galimov since 2004 in favor of "Locomotive" in the Super League and then in the CHL: silver medalist in 2008 and 2009, bronze medalist of 2005 and 2011.