The method of "lasagna" or "sandwich" — the so-called principle of tiered
planting bulbs
. To implement this idea is easy enough to plant bulbs in soil at different depths. For planting to dig a hole to the depth of the largest bulbs.
The diameter of the recesses will depend on the number of planted flowers. Take advantage of this scheme is prompt to plant the bulbs correctly.
How beautiful to put цветы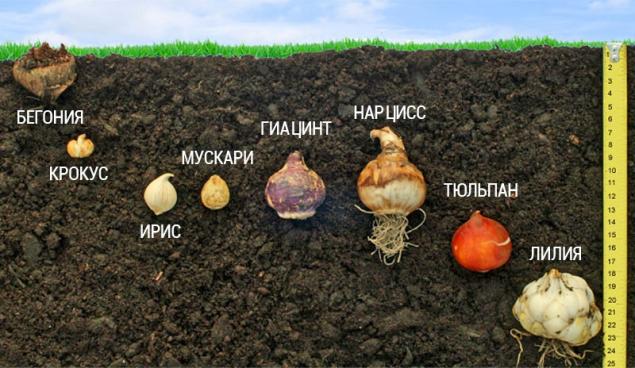 Large bulbs need to cover the soil with a layer of 3-5 cm Then you need to put another layer of bulbs (smaller) and cover them with earth. At the end of the most planted small varieties of flowers. For example we can take such a combination of onion: the first layer — tulips, followed by hyacinths, and a final layer of Crocus. This idea can also be implemented in a conventional pot of flowers.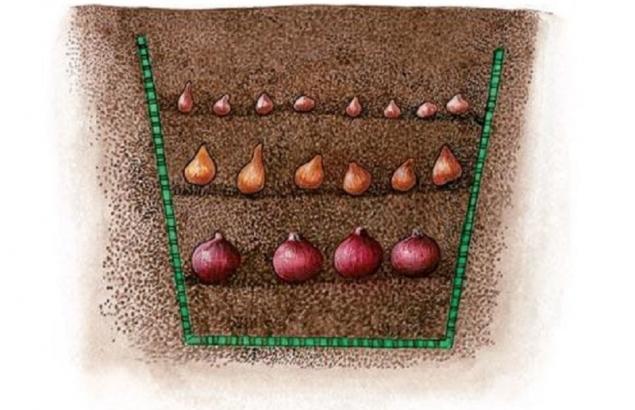 The plants did not interfere with each other, try to place them in a checkerboard pattern. For reliability, you can stick sticks-limiters near the bulbs in the bottom row. At the end of the planting should just remove them from the soil.
Choosing plants for a tiered planting, it is important to define the concept of flowerbeds that you want to obtain the end result. It may be a composition of contrasting cultures, blossomed at one period or conveyor plants, of the successive.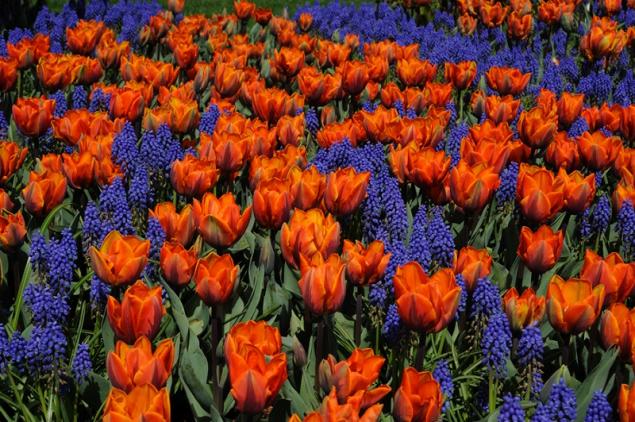 As an example of contrasting cultures, flowering in one time period, you can take the blue Muscari (top layer) and red tulips Fusilier. In specialized flower shops you can also purchase ready-made kits for growing bulb flowers.
Be sure to buy some bulbs for spring flowers tiered landing! And learn how to grow tulips on the windowsill.
Now everyone can publish articles
Try this first! To WRITE an ARTICLE the Author

Victoria Poplavskaya Believes that art knows no rest! Enjoys drawing, used to look at life with a painter's eye. Cleaning the house and cooking finds work, a pleasure after all to any business can be creative! Loves unorthodox methods of solving problems. Favorite book Victoria — "Three comrades" E. M. Remarque.