To obtain an excellent result, Svetlov and aligning the surface of the skin, and without salon procedures.
Pharmacy recovery of bowel function well to play the role of the Foundation for self peeling at home.
Widely known
drops "hilak Forte"
contain a high percentage of lactic acid, which will play the role of a peeling suitable even for people with sensitive skin or allergies.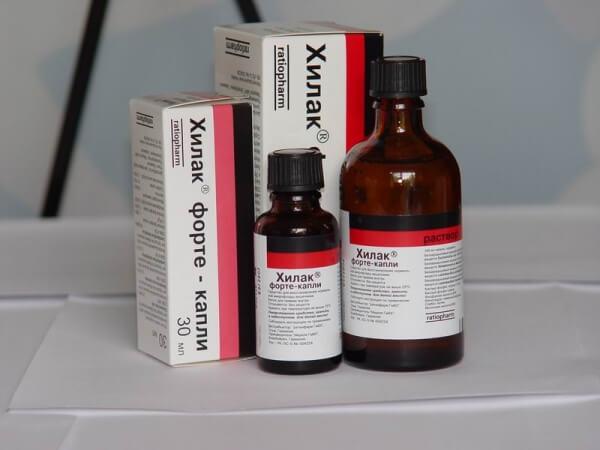 What problems will help to manage this procedure?
First of all, this age spots and freckles, as well as many other problems with the skin:
enlarged pores,
wrinkles,
acne
peeling.
To do exfoliation with lactic acid should be once a week, and in the case of dry skin – once every two weeks.
Before applying the mixture to the clean face and make him a steam bath after which RUB the skin, except for the areas around the eyes, degreasing lotion. Then massaged the lotion applied himself peeling composition. After 15-20 minutes it should be carefully wash off with cool water and apply moisturizer.
The lineup against pigmentation
Mix 3 tablespoons yogurt 2.5% fat, and 5 drops "hilak Forte".
The composition of wrinkles
Mix 30 ml of your usual anti-aging lotion and 10 drops "hilak Forte".
Composition for moisturizing and toning dry skin
Mix 30 ml nourishing cream and 10 drops "hilak Forte".
The composition of pimples and blackheads
Mix 10 ml of distilled water and 10 ml of "hilak Forte".
Also interesting: Home peels: exfoliating 8 masks from natural ingredients! Peels — two thousand years to guard female beauty
Keep in mind that exfoliating too has certain
contraindications:
it should not be used if your face has open wounds or there is an individual intolerance of the drug.published  
Source: justcoolidea.ru/nedorogoj-i-bezopasnyj-piling-v-domashnih-usloviyah/