— You called? – mother sits opposite and stares Maryvanna.
— Yes, of course! You are the mother Vani? At me to You serious conversation!
— I listen to You carefully — my mother kindly smiles and looks at the teacher in a grey knitted sweater, clearly not new but squeaky tidy.
— You understand, don't even know how to put it. Vanya at school sold to other kids jumpers! The teacher saw and told me! I called Mary – she says she actually bought a jumper! And the other children too – Maryvanna makes a theatrical pause and looking expectantly at mom.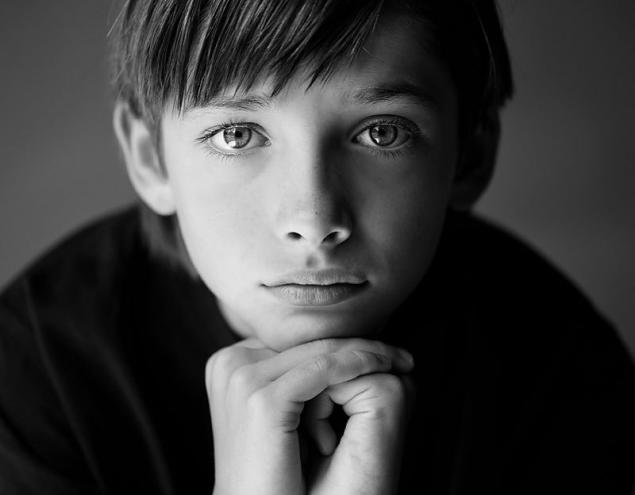 ©Lisa Lucky
Mom, continuing to smile graciously, slightly raises right eyebrow:
And?
— In a sense – and? – Maryvanna was clearly expecting a different reaction to his words.
— Well and what? Sold jumpers. This balls are Bouncing, right? I understand. And called You me why?
— Well, of course. So so called. At school, at recess...
— That is not in the classroom?
— uh... — the teacher clearly confused by the question. – No. But what's this. It! In school! Sold! Toys!
Mother raises the second eyebrow:
— He behaved badly? Complained about him to the teacher? He got an f? Had a fight with someone? Stole something? In the end, cheated his customers and did not provide bought individuals?
Maryvanna for a few seconds freezes with his mouth open, before continuing:
— No, but...
— Free time at recess showed their independence and implement a small business plan, not at the expense of learning or behavior?
— Are you serious?
— Completely. I'm trying to figure out why I have today off from work to come to You.
But I told you! – Maryvanna clearly getting nervous.
— I'm sorry. I guess I did not carefully read the rules of conduct at school. But absolutely can't remember that there was something about the ban of the sale of the jumpers on the reverse.
— How You don't understand — starts to boil the teacher. – At school there is nothing to sell!
Really? You have a cafeteria buns handed out for free?
— What have scones?
— Well, You said to sell anything at school impossible. But I why-that I give my child weekly money, on buns.
— So. Are you serious? He sold at school to other students toys! It is a school, not the market! – starts to boil Maryvanna.
— I'm sorry, but what exactly do You want from me? If Your rules state that you cannot do it – simply show these rules van. He is very kind to the violation of the laws.
— And You do not want to affect him?
— To influence? the mother thinks for a few seconds. – Probably Yes. It has developed its own small business plan, determined the needs of potential buyers, where we found the place of purchase, figured out the possible profit. And all this without my help. Completely independently. Yes, I think is to encourage. What do you think of the hike in the Park on the weekends enough? Yes, and please, let us next time to solve these issues on the phone. I have a job, and time is money.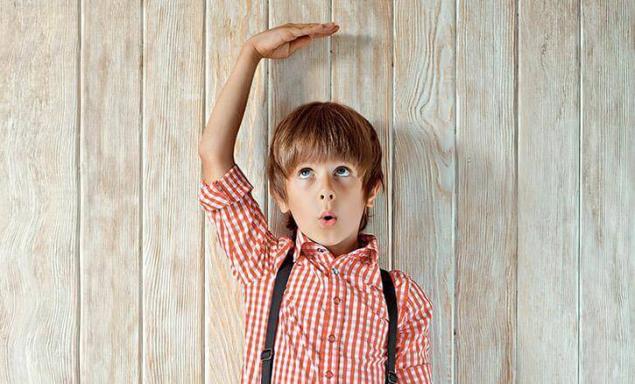 Here is a typical clash between two realities – school and adult,
modern, and post-Soviet, obedient and independent, familiar and creative. For some reason, many parents want the impossible for their child to 18 was exceptionally docile, inert, quiet (preferably silent) a top student and then suddenly turned into successful, confident and a successful businessman.
And very surprised – that at the Institute "received" the child, and housing help, and get a job – and nothing changes. Pulls son office plankton afternoon, drinking beer on Fridays and all weekend sitting at the computer. More money and the parents requests. And the twenty fifth year has gone... What have we done? After all, for him, darling.
And rarely remember that when the son is in the fifth grade wanted to karate – it is not empty (Traumatic). The seventh was not given to study breaks (Generally blessed!). In the eighth sent by force to aeromodelling (What else is literature? What kind of lessons for a kid?). The ninth was transferred to the English Lyceum (Think friends! New lead!). And the eleventh was forbidden to meet with a freshman (he's Not even the car). Not allowed to enroll in journalism (where, where?). Sent to pay the economic (Well, that is bad with math! Learn!). Got a job to uncle stake in the firm (Where he is now find a job... the time is...).
Yes, even terribly surprised. Look at the neighbor's son – a child just scourge was! Forever with broken knees went. At school each year section change, did not sit him anywhere. Went to study in political science. Left after a year. Then worked eighteen years old. Twenty only the correspondence went. And now his own company, car, beautiful wife, and soon kids will be. With his wife out together bikes, are addicted to every weekend to go somewhere, neighbor photos showed. How so?
The situation described certainly exaggerated. But the General trend is such. If the child does not provide to take the initiative in three years and to prohibit everything at ten, at twenty, he will not suddenly become independent and confident. It will be very "convenient" for parents, will not tear clothes, break my knees and argue with the teachers, defending their opinions.
He is obedient and extremely correct. Only parents might think – what child they want to raise?
Comfortable in childhood or successful in life? When a child is torn from hobby to hobby, searching for myself, Oh what a temptation to Boo and get on to go to the hated music school. Then you can output to a person, not just not having their interest, but also fiercely hating songs.
The child – the same person, just a little.
It needs to have the right to vote and be responsible for their decisions. The only way he can grow up into responsible adults, not immature Mama's boy. If you make all the decisions for him without consulting you can greatly make life easier for yourself now and also to complicate things in the future. And both yourself and the child.  
25 questions about the school that he can't answer in one word"to Teach means to praise": a mother of three children bad grades, and unhappy teachers
And a separate issue of parental support. Not the one to "organize the Institute through the nephew's dad's friend, because the direction is promising." And that which is "you decide, daddy and I will support your choice".
Learn to listen and hear their children.
Advise, not force. To support, not hinder. Offer, not force. To explain, not deny. And You will be happy. published  
Author: Tatiana Golovanova  
Source: psy-practice.com/publications/vzroslye-i-deti/udobnim_detyam_-_ochen_ne_udobno_zhit/