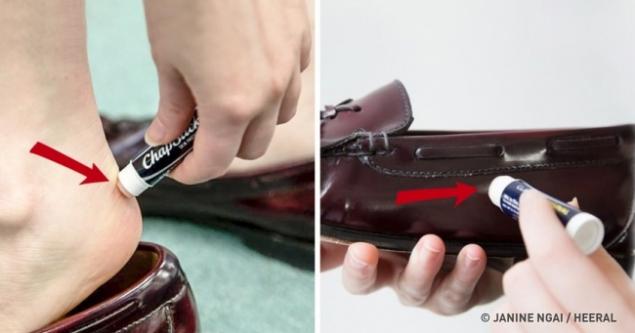 Lip balm is an item that is present in probably every women's purse. One of its main tasks is to protect the skin against aggressive external factors. However, in addition to the direct purpose, there are a number of unusual ways to use the balm.
Today
the Site
decided to share with you the top 10 ways an unusual application of lip balm.
1. Helps prevent the formation of calluses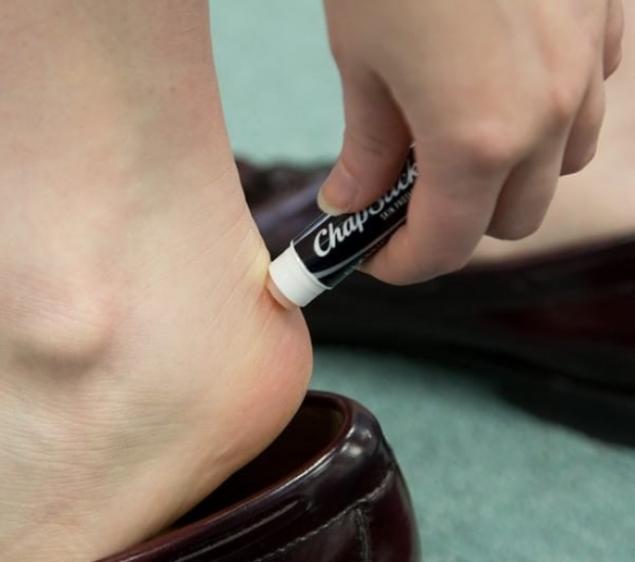 A new pair of shoes in the wardrobe is always great, but sometimes wearing new shoes for a variety of reasons leads to the formation of calluses, which cause us severe discomfort. If with you such happens — safely apply
small amount of balm in the place of redness
and calm continue your journey.
2. Will help to remove the ring from the finger if it is stuck or little
It happens that the ring becomes small, and to remove it is not so simple as to wear. The first thing that comes to mind is soap, but do not hurry to run to the bathroom, just use your lip balm.
Brush the ring on all sides,
and shoot it will become much easier.
3. Fills scratches on the leather and makes them Shine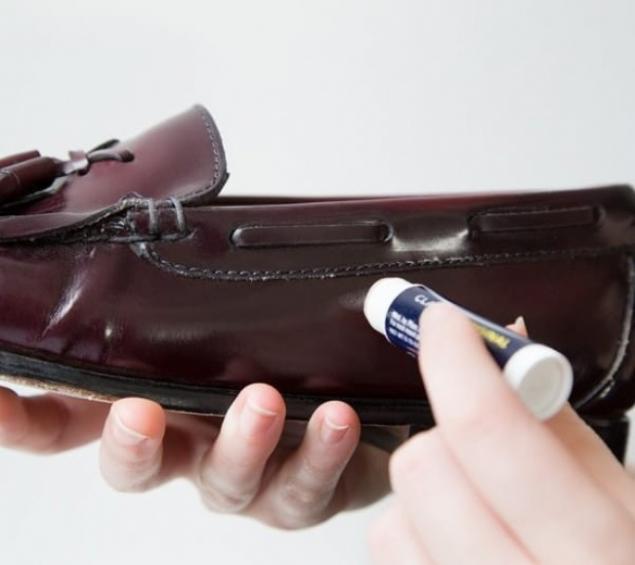 If your Shoe appeared small scratches, use a lip balm. You can also try this trick on their
bags, belt, furniture
or any other object that is due to scratches began to look shabby, dull and old.
4. Use the balm for minor injuries and insect bites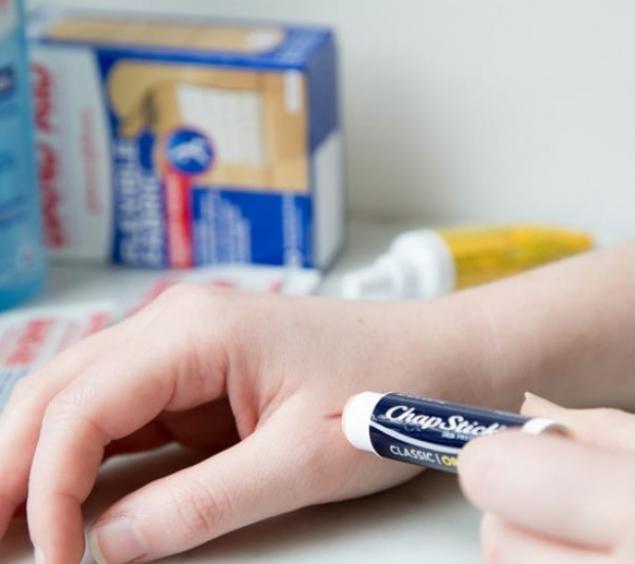 Due to its moisturizing and calming properties, chapstick easily removes a variety of irritation,
reduce itching and speed up the regeneration
of cells. It will also cope with slight redness of the skin, or small scratches.
5. Helps to get rid of static electricity in the hair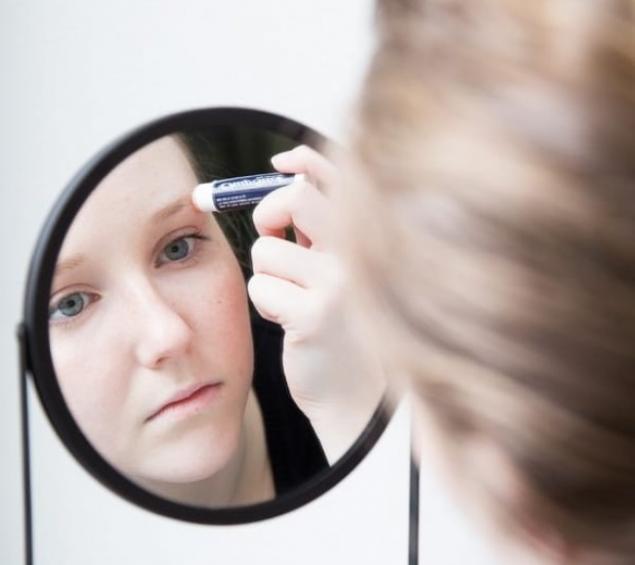 The lip balm will help your hair to be straight and sleek even in humid environment. To do this, apply
small amount of balm on the comb
and comb your hair, avoiding the roots, not to burden them. But if you apply a balm to your eyebrows, it will act like a wax and make them
neat and manicured
.
6. Will be a great help with a cold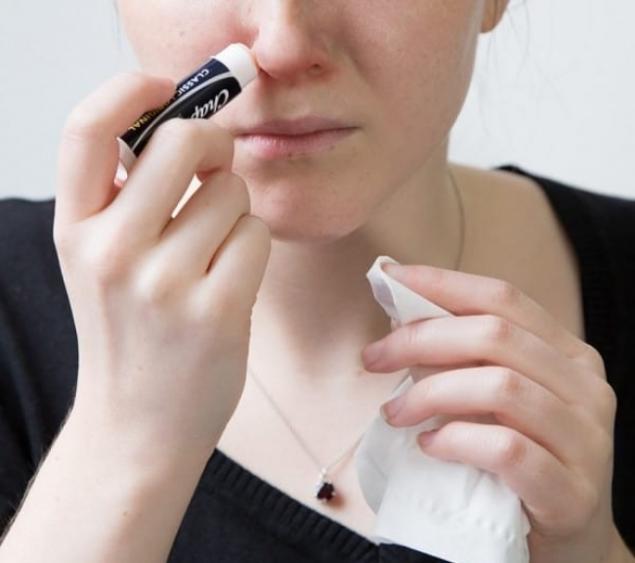 Often when you wipe the nose with a cold, the skin under the nose appear irritation. Coat the finger with lip balm and then
apply to the irritated area
— it will moisturize the skin and contribute to its regeneration. However, do not use in this case balm with menthol — it can cause itching.
7. From lip balm can make a candle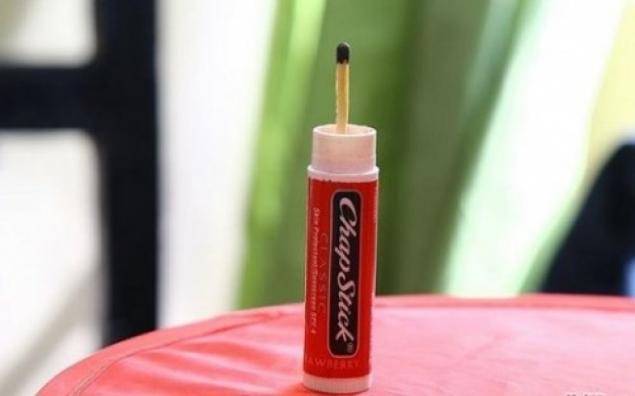 If you insert a wooden stick, a match or just rope in chapstick, then you'll have a good
"emergency" candle
.
8. Chapstick will help to kindle a fire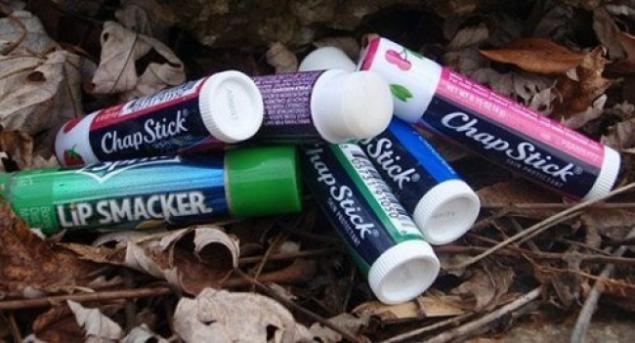 If you are in a situation when you need to light a fire, but you have it does not work, apply a little lip balm on a cotton swab and ignite. Cotton will break out instantly, and the oil contained in the conditioner will make
the flame more intense, and increase the duration of burning
that will allow you to quickly ignite a big fire.
9. To update a broken zipper using hygienic lipstick? Easy!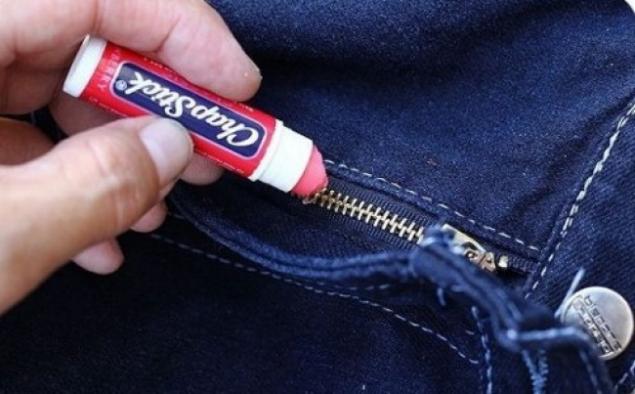 Lip balm or chapstick contains an oily compound, so they are perfectly
suitable for the lubrication of zippers
, which are so quickly broken and jammed.
10. The lip balm will fix the scent of the perfume
If you spread the lip balm all the places then you apply perfume, it will make the flavor
more resistant
and allow them to enjoy a long time.
Photos on the preview Janine Ngai / Heeral
See also
100 tricks for all occasions
12 practical tips for home cleaning
15 feminine wiles to get things in order
via www.adme.ru/svoboda-sdelaj-sam/15-bescennyh-sovetov-dlya-sohraneniya-vashih-veschej-1034060/