American startup Workhorse (work horse), which in 2015 was acquired by AMP Electric Vehicles is not just another "Tesla-Killer", that breed last time around the world like mushrooms after rain. The company has actually demonstrated the world's first hybrid light truck, driven by an electric motor, which should reach the market in 2018.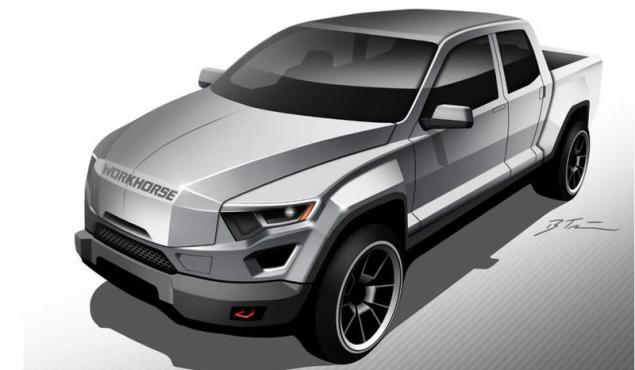 Recall, Tesla also has plans to capture market share pickups, however, a working prototype or even a concept are yet to be submitted. Workhorse, in turn, assured that their "truck" will be produced on the lines of already existing third party scheme contract Assembly (as Magna Steyr assembles MINI for BMW). Pickup from Workhorse is equipped with a hybrid powertrain with a powerful battery Panasonic under the floor and two electric motors — one per axle, as Tesla models.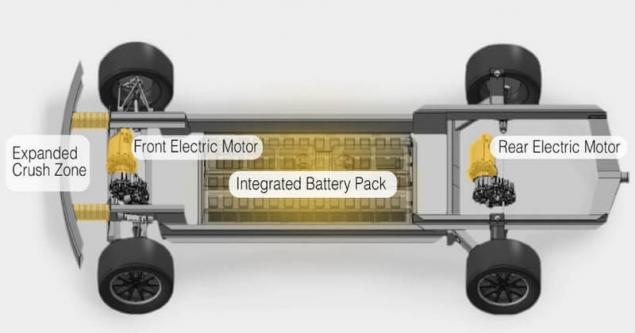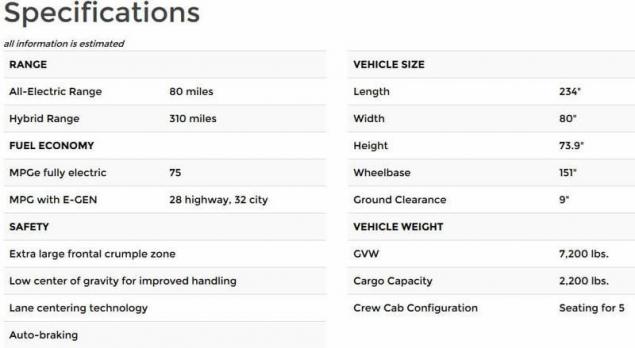 Traditional DVS in the system executes the function generator, however, to fill the battery it will be possible from the external network (sockets), because it is a system plug-in hybrid — PHEV (Plug-in Hybrid Electric Vehicle).
Cruising range without recharging new electropica will be 130 km. However, quintuple W-15 could not be fully attributed to electric vehicles is a hybrid, which is in parallel with the batteries will also use a gasoline engine with a displacement of 647 cm3 and a capacity of 268 l/s, "extending" the range to 500 km.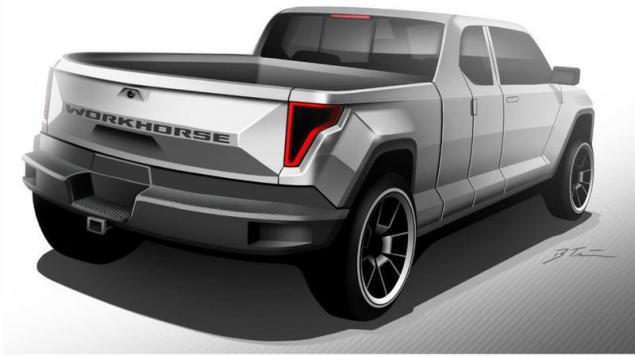 The basis of the hybrid electric truck lays frame of high-strength grades of stainless steel, and the body is made of light composite panels. In addition to roomy loading platform, pick-up Workhorse and get a small Luggage compartment with a low and high voltage outlets, from where you can power the appliances.
Earlier electrophysiol Workhorse, which will be the first connected to the grid truck on the market for a vehicle, was interested in such American corporations as the United States Postal service, United Parcel Service and FedEx. In addition, preliminary contracts for purchase signed by the representatives of the municipalities of the two largest American cities, as well as the largest energy company Duke Energy. The output of a series of new items is expected in 2018. published
Put LIKES and share with your FRIENDS!
www.youtube.com/channel/UCXd71u0w04qcwk32c8kY2BA/videos  
Source: ecotechnica.com.ua/transport/1683-workhorse-w-15-pervyj-v-mire-elektricheskij-pikap-gotov-k-vykhodu-v-seriyu.html