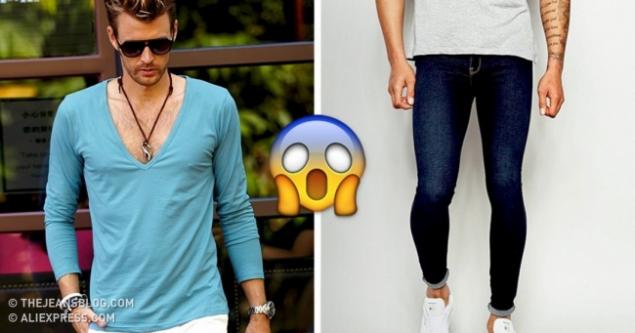 Sometimes the clothes do not like women, even if it wears the most beautiful and attractive man in the world. However, we rarely talk about it out loud, afraid to hurt the feelings of a strong half of mankind.
The website
went through a dozen women's forums and magazines to see what clothes from the male wardrobe women do not like.
Too deep a neckline on a t-shirt or jacket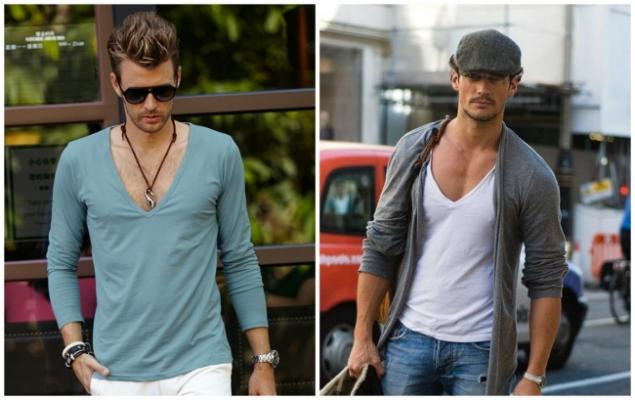 If plain V-neck will give the image of style and sexuality that are too deep neckline, it looks at least cheap and vulgar.
Ultrashort shorts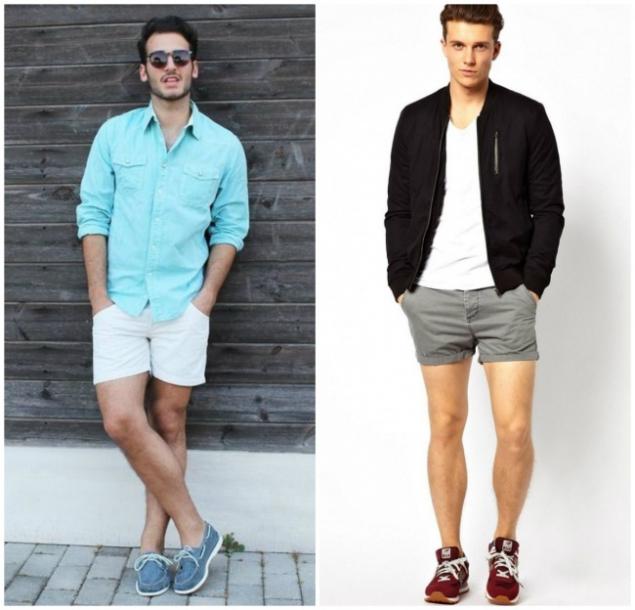 Mens shorts above the knee — fashionable trend that the weaker sex is still hard to understand. Still bare hairy legs in public places women are more discouraged than attract. To this we seem not to be ready.
T-shirts with slogans or hackneyed jokes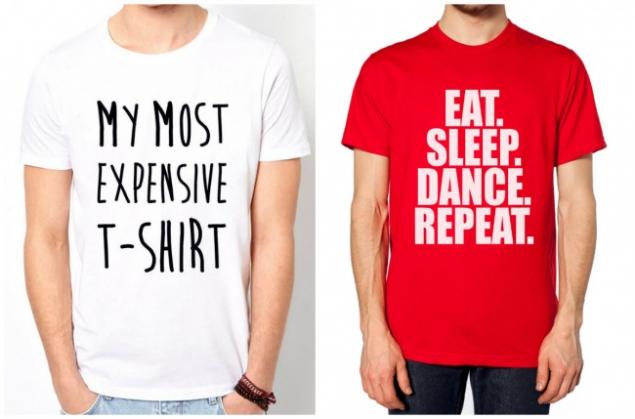 T-shirt with the slogan looks like a screaming advertisement. This way to draw attention to themselves is not too good. It is much better to wear a simple but high-quality thing than to show all of someone's banal idea.
Flip flops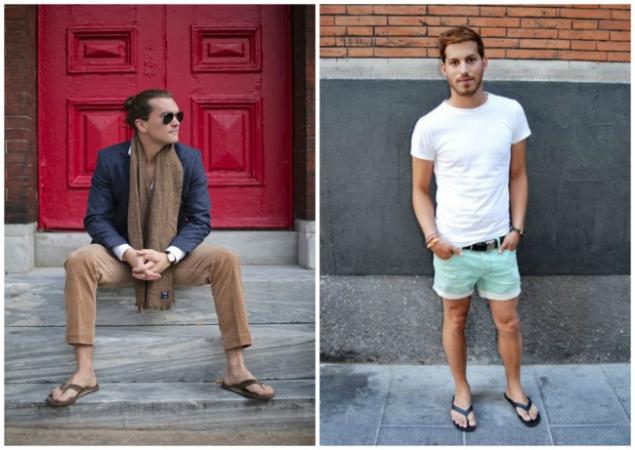 To wear flip flops for both men and women stands on the beach and nowhere else. In an urban environment they seem highly inappropriate.
Vest, wear not with a suit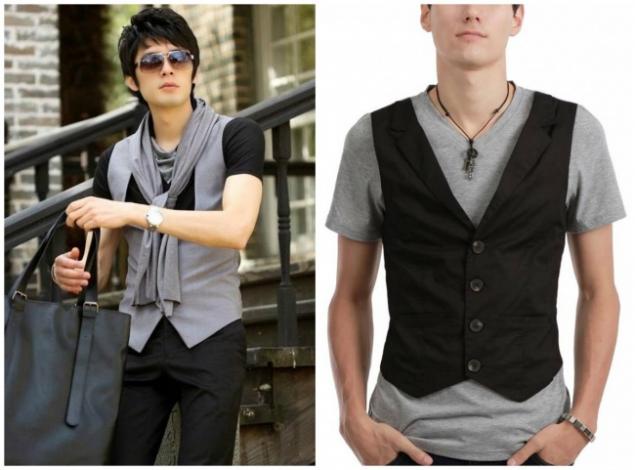 Men wear a vest over t-shirts or sweatshirts to spice up your everyday look. But, unfortunately, girls don't find that attractive, at best — amusing. Vests should only be worn with a classic suit.
Straps with bulky plaques or ornaments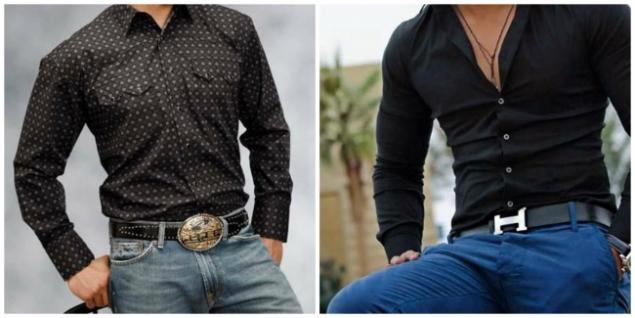 Bulky strap with large plaques, decorations or logos is hopelessly outdated trend. It is better to give preference to the classics — leather straps black and brown colors, which have one function — to hold trousers.
Baggy suit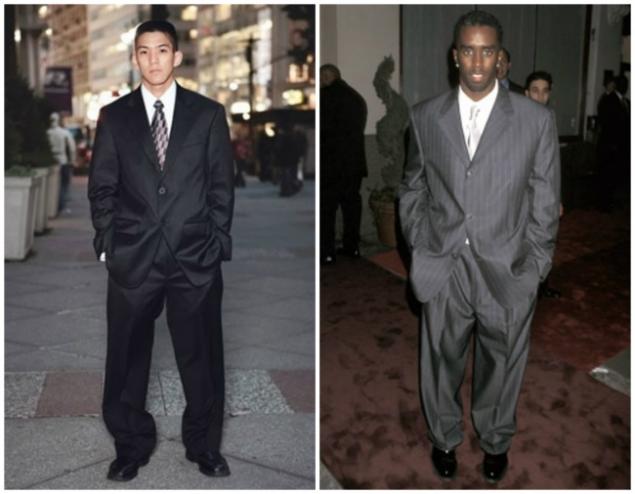 The suit is one of the most sexy and stylish things in mens wardrobe. But only if it fit you perfectly. Unfortunately, baggy suit will hardly delight of your companion.
Things pink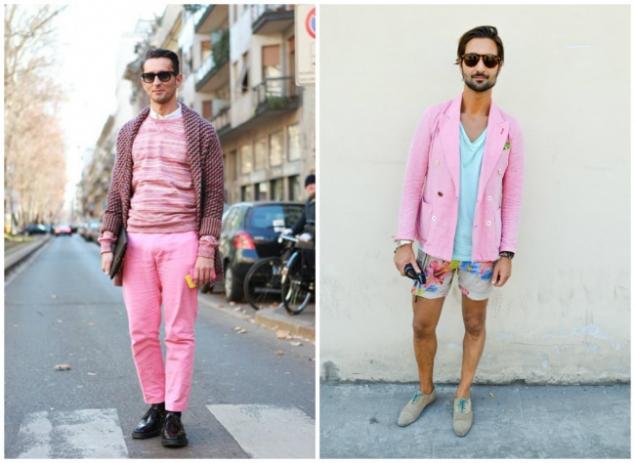 Women is difficult to explain the hostility to men's clothes pink. It seems that this trend for us is simply "too metrosexual" to accept it.
Too tight jeans
There's nothing wrong with skinny jeans, but when they start to look like women's leggings — it becomes more repulsive than attractive.
Jewelry and designer jewelry

Excess of jewelry is no one, and men are no exception. One or two stylish and high-quality accessories is enough to way began to play.
What to wear to look cool and stylish? To this question we answered in the article about the elements of men's fashion that are very popular with women. But in addition to having good taste in choosing clothes and accessories
to look cool, a man primarily needs to be tidy and well groomed
, to monitor the cleanliness of the clothing, its condition, not worn very wrinkled, old clothes and also clothes the wrong size (too small or large). It will certainly appreciate any girl.
And the last one.
We do not specifically included in the list is a chilling crime of fashion and style to emphasize: this combination is not even discussed. But for those who forgot or doubts, we are showing again.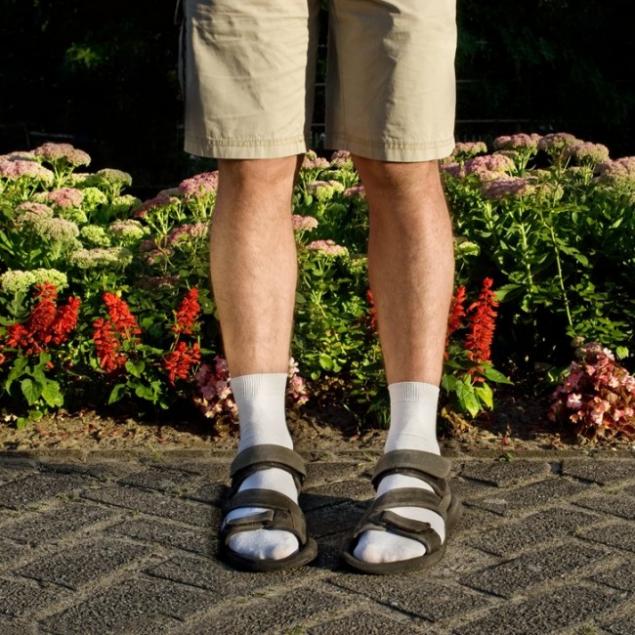 Photos on the preview aliexpress.com,
thejeansblog.com
According to the materials notable.ca therichest.com,
metro.co.uk esquire.co.uk, fashion.telegraph.co.uk
See also
9 elements of men's fashion, women are just crazy
10 wardrobe items that men love to see on girls
10 items of women's wardrobe that annoy men
via www.adme.ru/svoboda-kultura/10-predmetov-zhenskogo-garderoba-kotorye-razdrazhayut-muzhchin-1378665/