A familiar situation: a closet full of clothes and nothing to wear as always ... I suggest not to despair and to look into the wardrobe boyfriend, because by light manipulation of his clothes may form the basis of any fashion image.
Jeans boyfriend
Jeans several sizes more than necessary in vogue with the light hand of Hollywood fashionista Katie Holmes. It was she who first appeared in trousers tucked her husband Tom Cruise in public (although I was plagued by vague doubts that these jeans belong to, otherwise they would have had to piece down, and not tuck). Rough cut baggy jeans and give the already fragile female figure more elegance and versatility of jeans makes them even more attractive among the fair sex, because they can be combined with any footwear from sneakers and ballet shoes to designer heels.
Katie Holmes / Reese Witherspoon / Rachel Bilson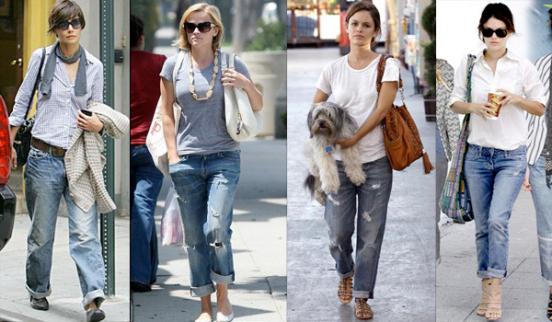 Katie Holmes is the first to demonstrate this trend. The actress wears jeans and a light shirt and cardigan, combining them with some ballet flats, with the heel shoes.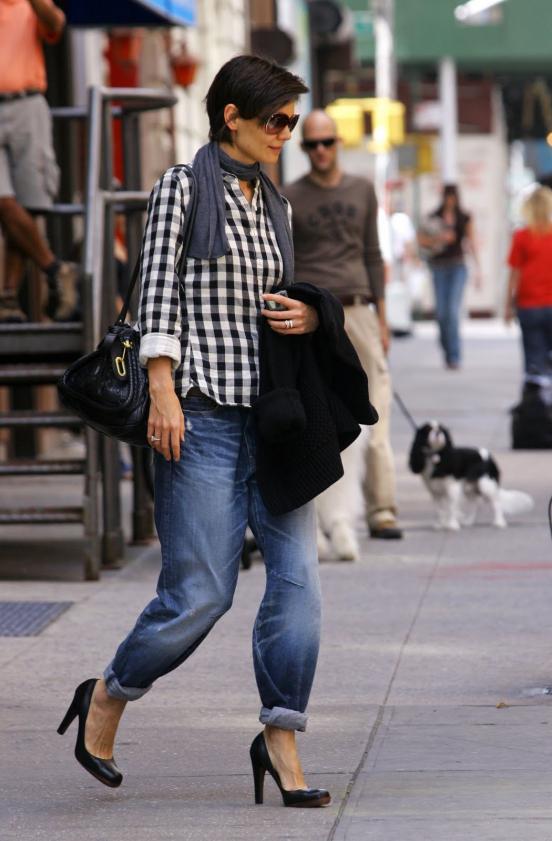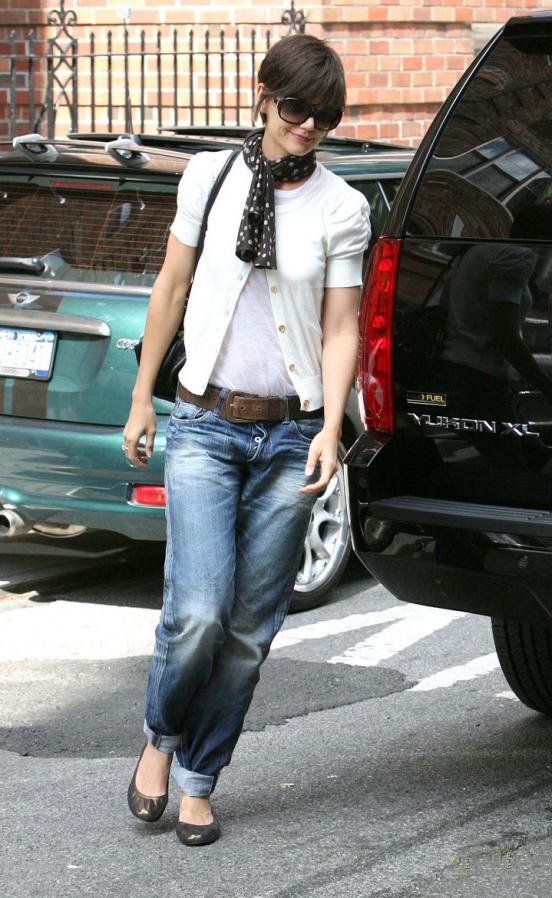 Selma Blair throughout pregnancy wore ripped jeans boyfriend. Comfortable and fashionable.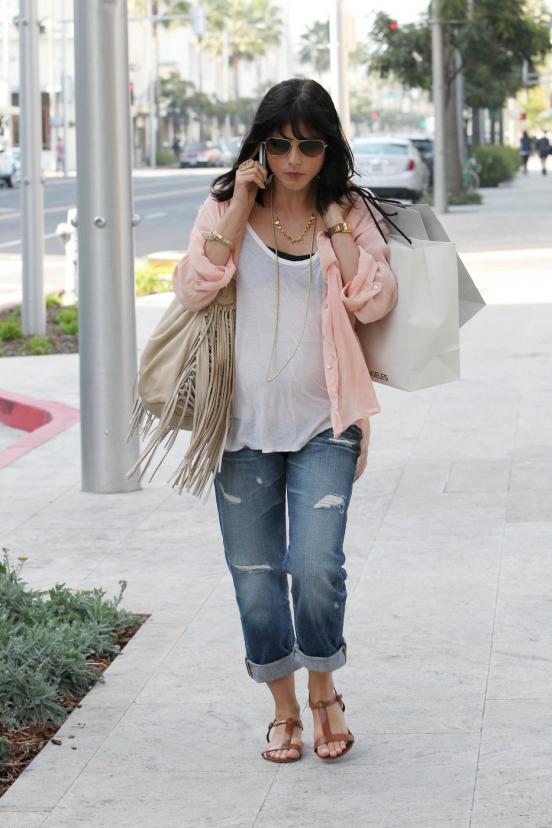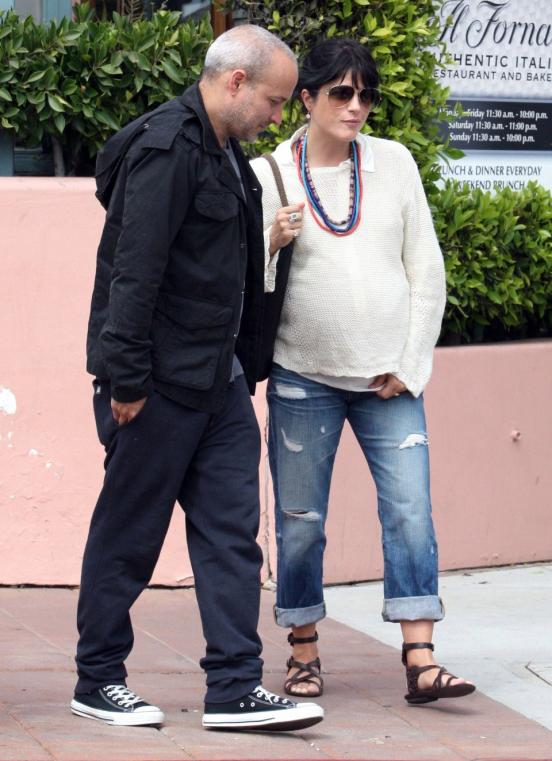 Charlize Theron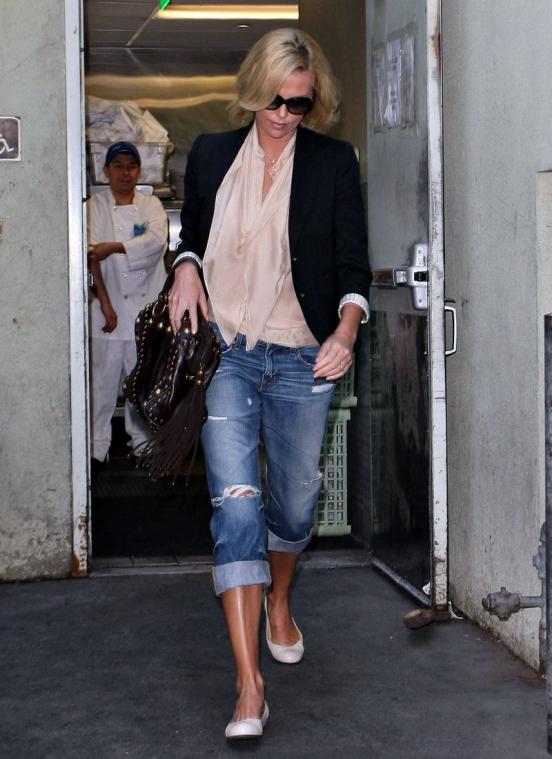 Kim Kardashian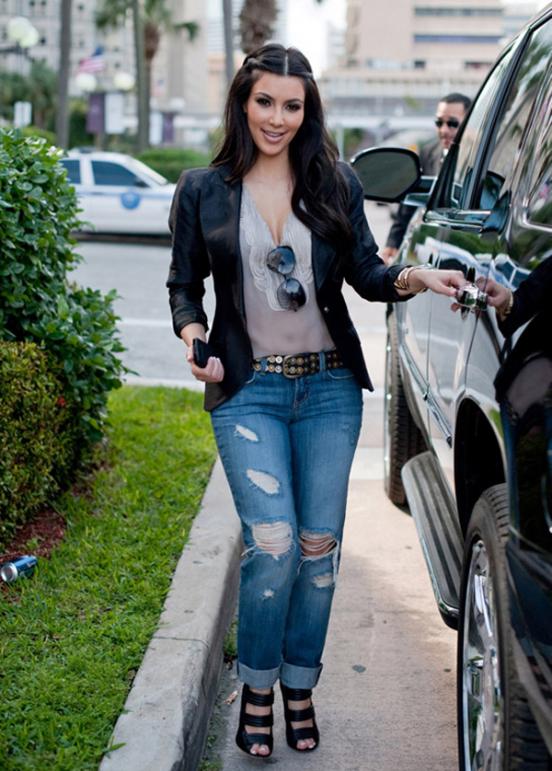 Ciara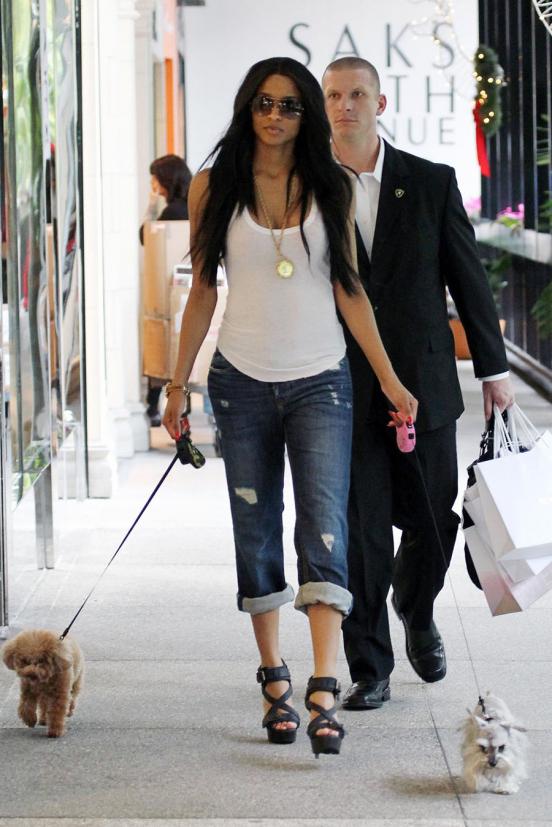 Gwen Stefani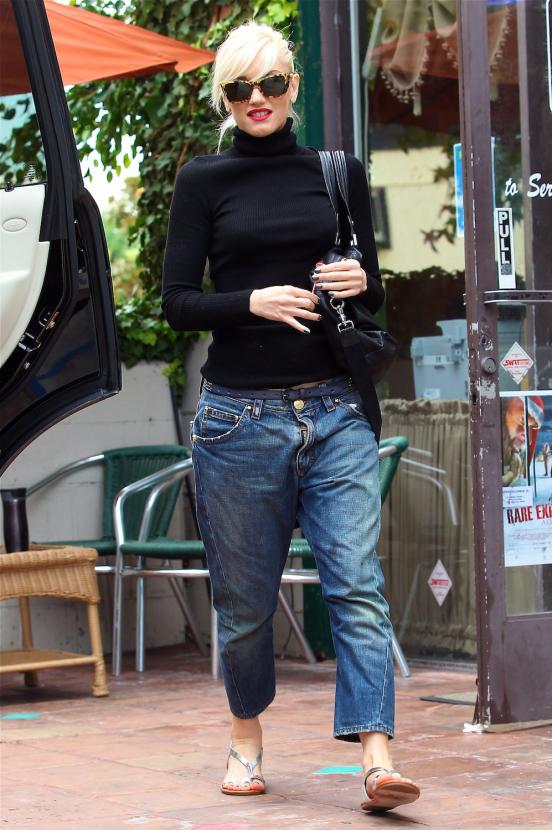 Gwyneth Paltrow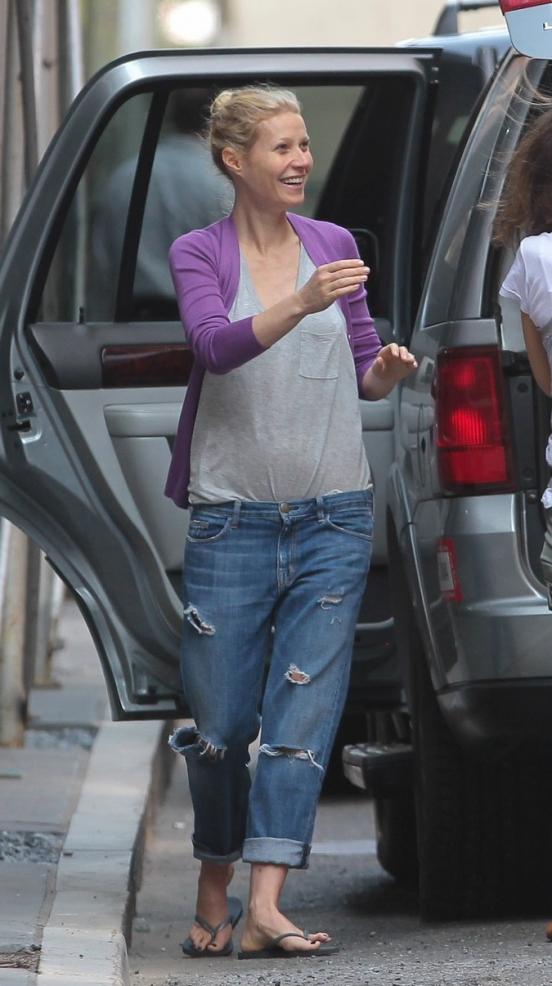 Kate Bosworth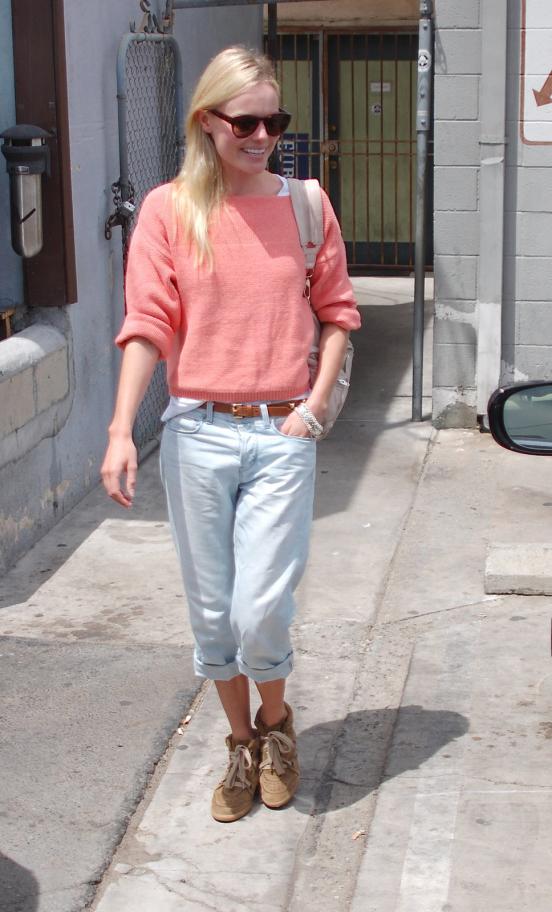 Lindsay Lohan
Olivia Munn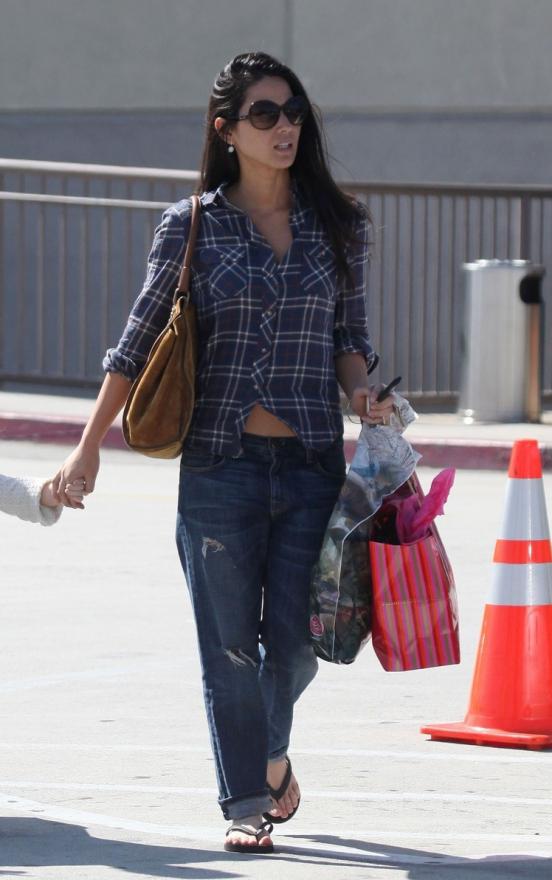 Rachel Bilson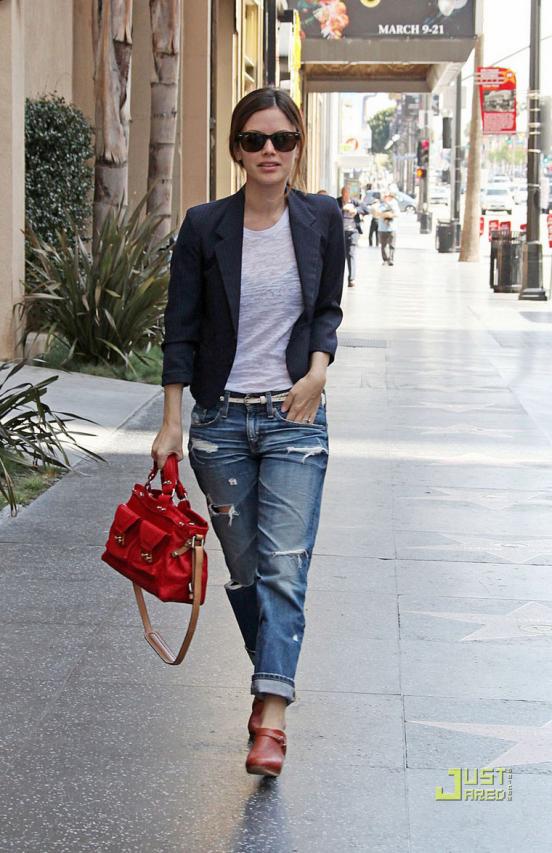 Stella McCartney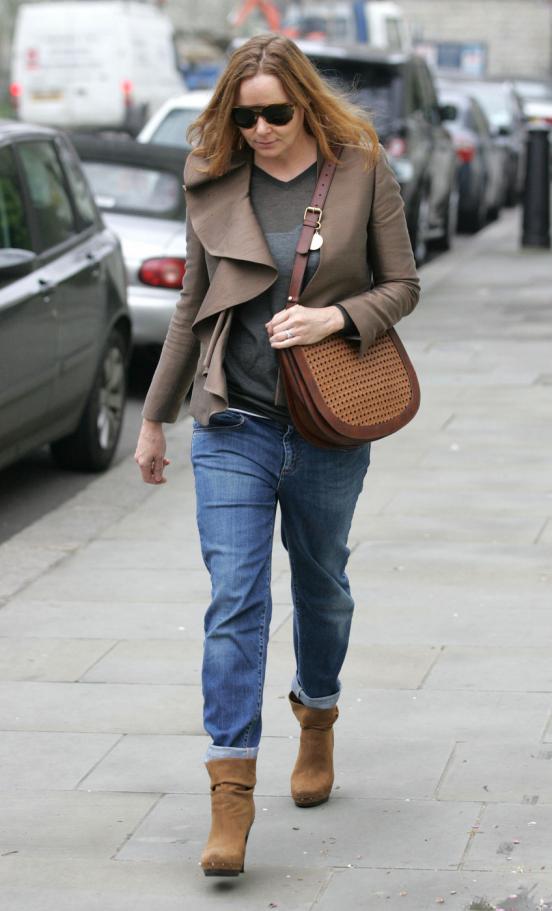 Kylie Minogue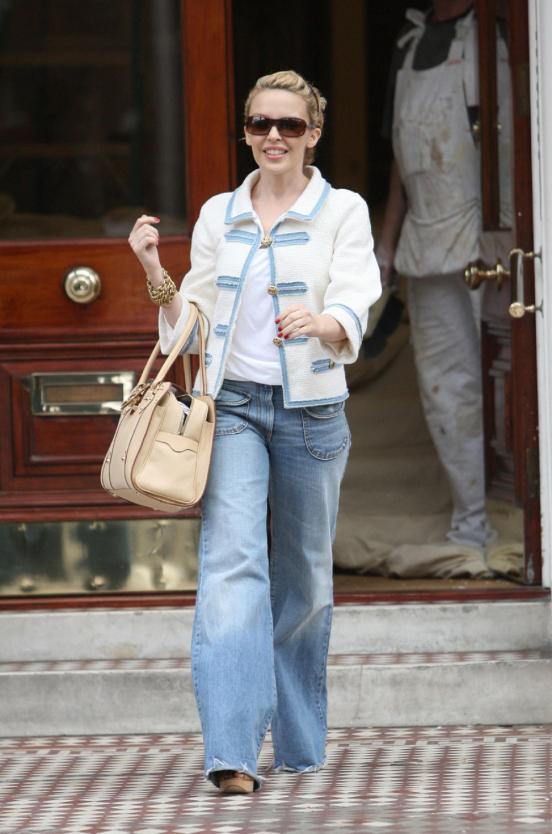 Whitney Port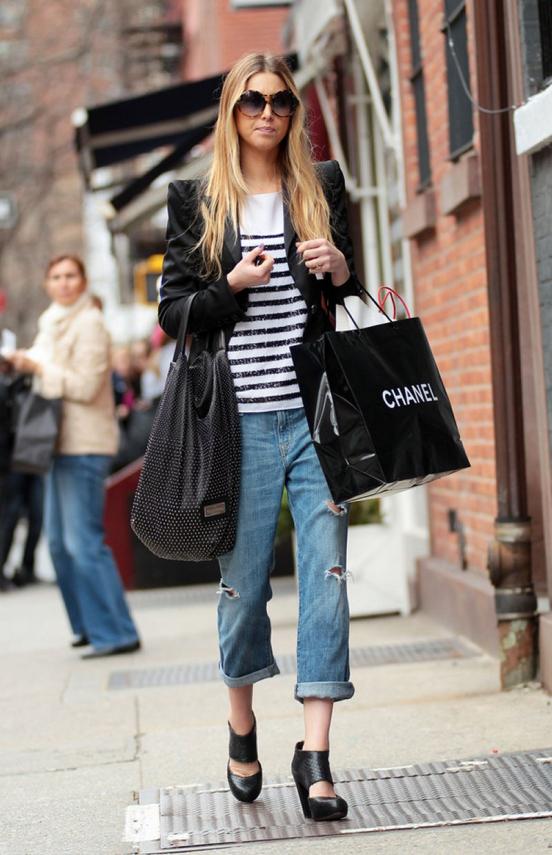 Male jacket
Jacket men's cut entered the woman's wardrobe because of Mademoiselle Coco Chanel, who was a big fan of men's clothing. Its rebirth «boyfriend's jacket» survived in the 80s, while the main part of the article of clothing became deliberately accentuated shoulder line. The cabinet of modern fashionistas, he is the leader for the past three years. Again, the secret of the popularity of men's jacket is disclosed - it can be worn with anything!
Special Occasion Karolina Kurkova has chosen a classic black jacket, supplementing it with a white shirt and olive green breeches. Interesting combination.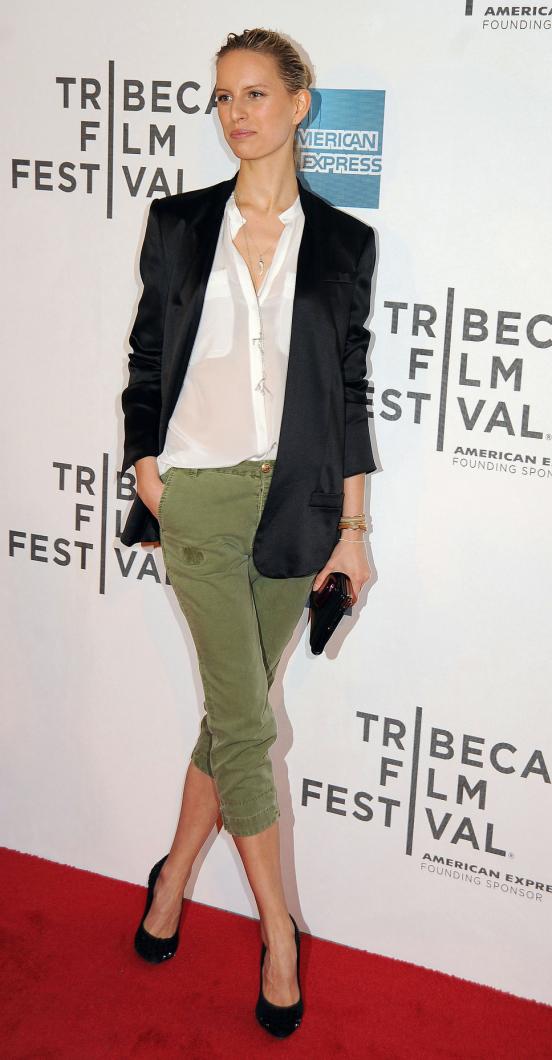 Blake Lively opted for a natural material and an example of a black linen jacket.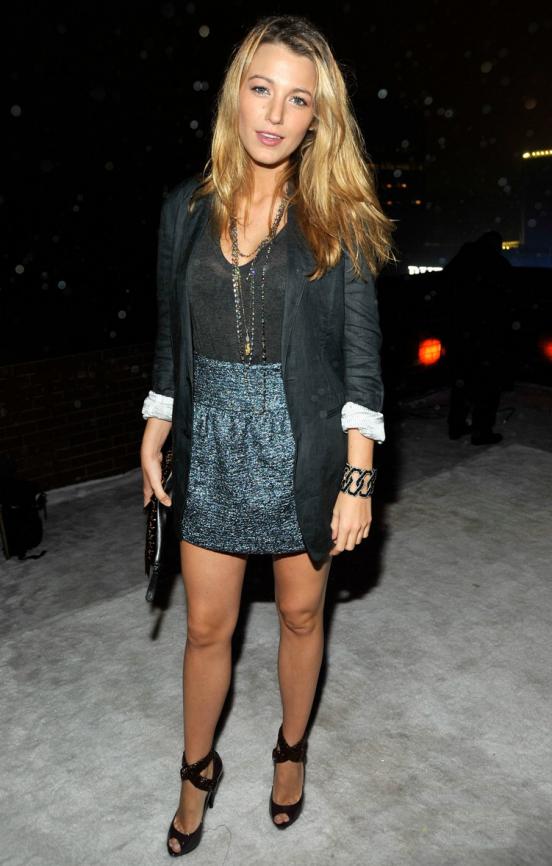 Kourtney Kardashian in a blazer with exaggerated shoulder line.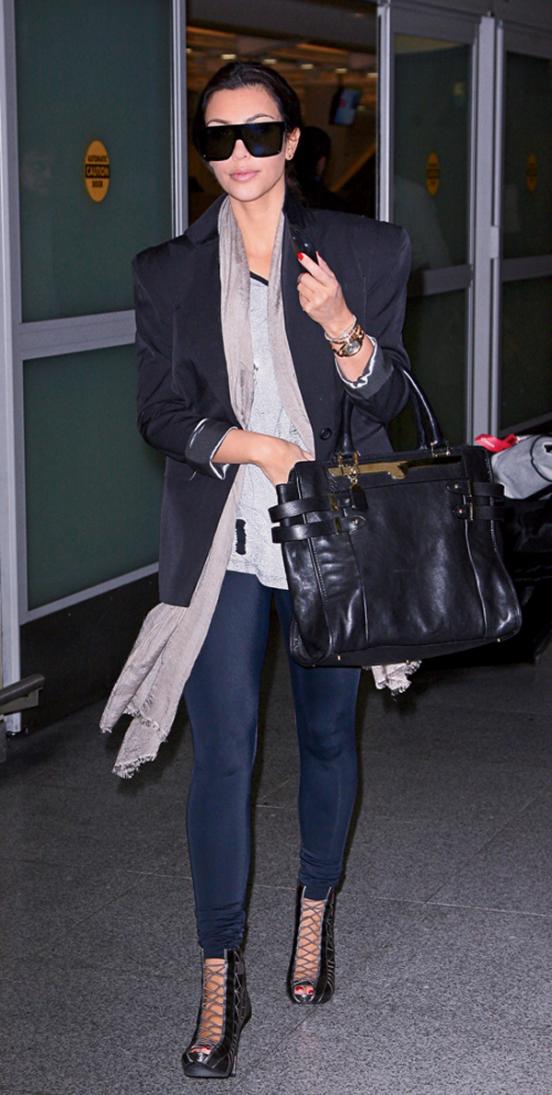 With black elongated jacket Nina Dobrev gave his own image, based on a brilliant cocktail dress, rigor and elegance.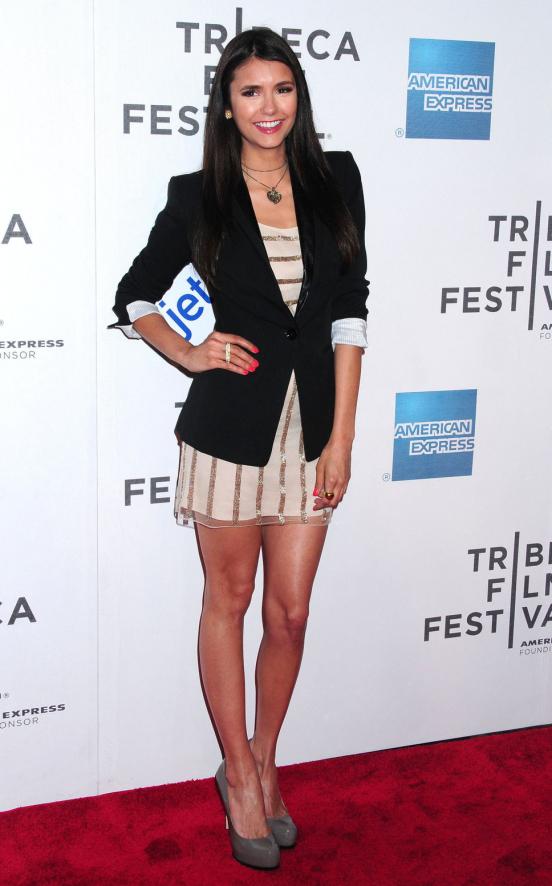 White jacket gives the image of solemnity, as is the case with Liv Tyler and AnnoyLinn McCord.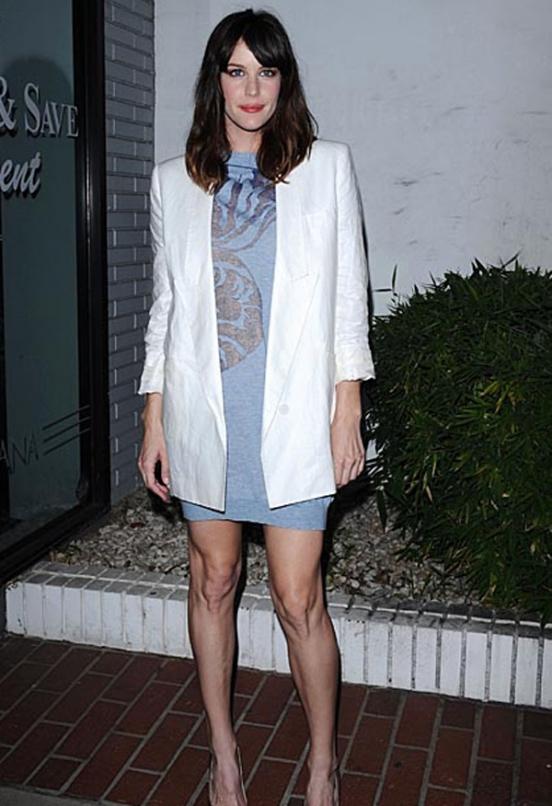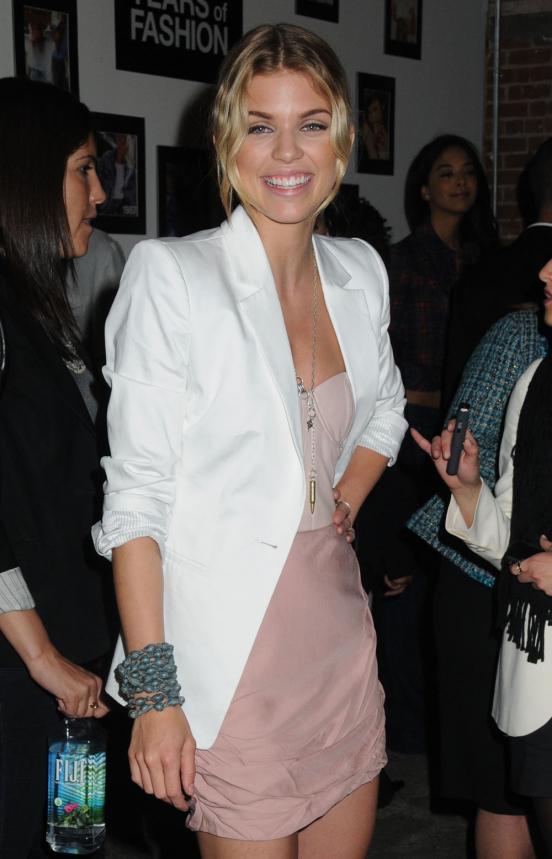 Tweed jacket - a classic and classics are always in fashion.
Ashley Tisdale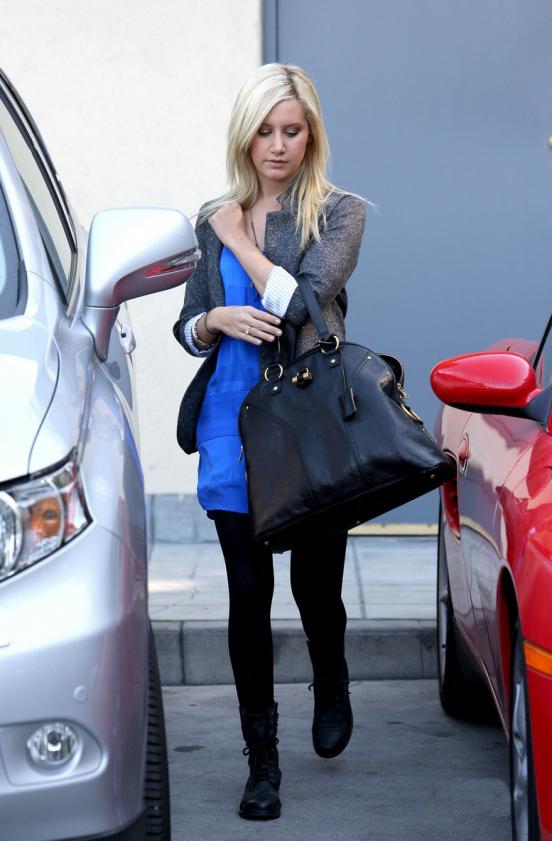 Miranda Kerr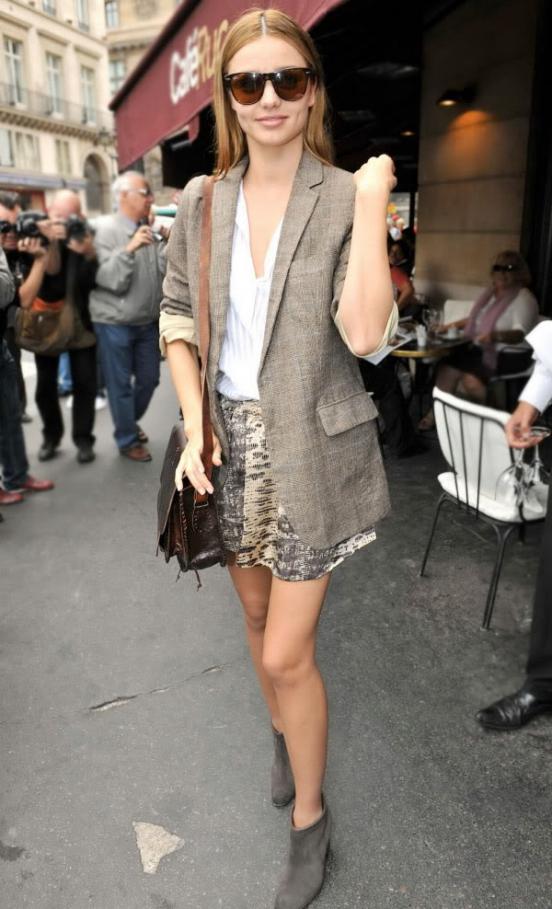 Rachel Bilson in a satin blazer interesting dark purple color.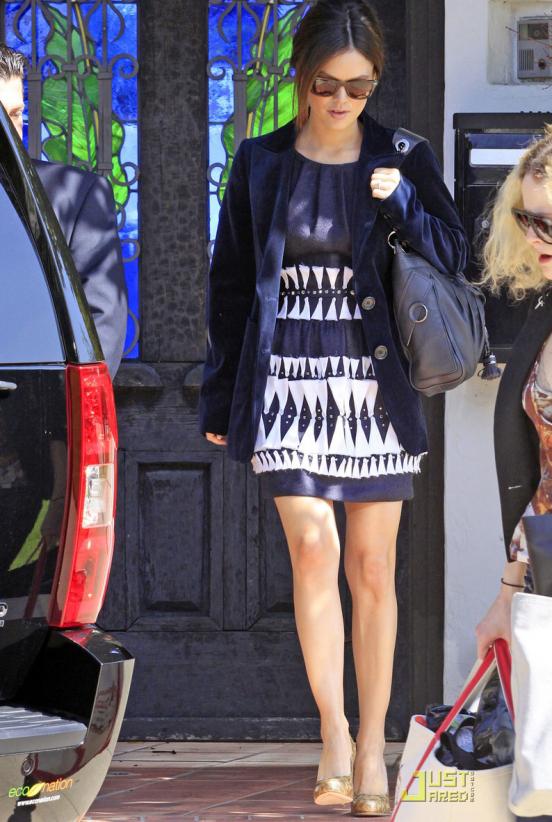 Jacket boyfriend - a favorite article of clothing Rihanna. White jacket with metal decor singer added a bright shorts (also out of the closet of his Blessed).
Perhaps the combination of a gray jacket and an extended skirt tutu looks weird, but a jacket, really, is simply stunning.
Interesting color - 50% success rate of the image. The remaining 50% - a bright hair.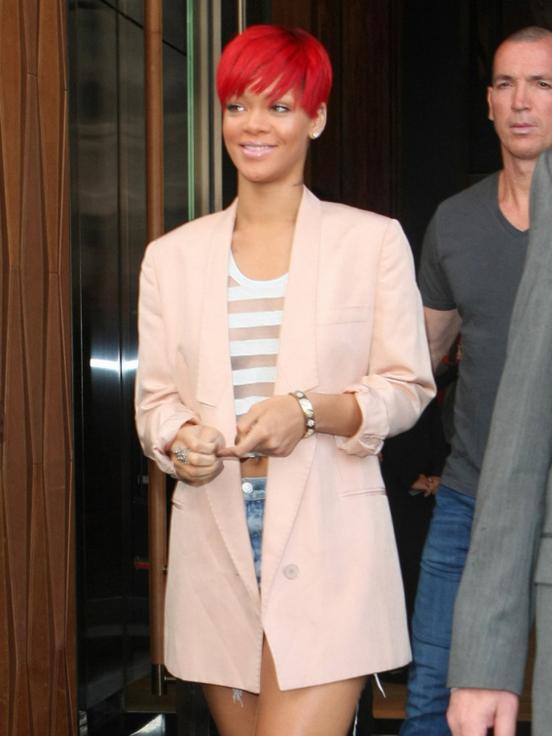 Actress Wendie Malick decided to take the risk and complement the unusual dress green dark blue Blazer in the style of the 80s. Perhaps too strict an option for the red carpet, but the color palette pleases.
Shirt free cut
My favorite item of the male wardrobe. This trend takes us to the beginning of the 90s. For example, I just remember the heroine of "Beverly Hills 90210", which are constantly paraded in a man's shirt. True, in contrast to Brenda and Kelly, who combined a shirt cut free with a minimum of loose jeans, today's fashion advises a balance - volume shirt on top and something more feminine on figure below.
Jessica Szohr / Ashley Olsen / Rihanna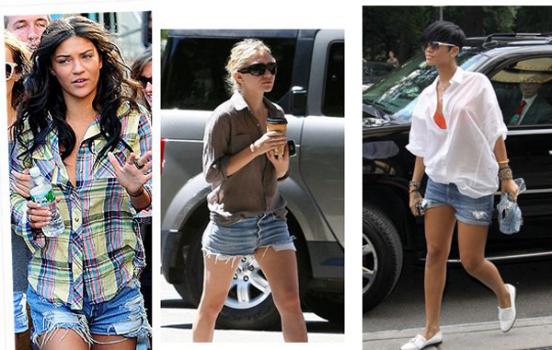 Ashley Tisdale picks denim, but to give the image of carelessness and ease of tearing it in several places.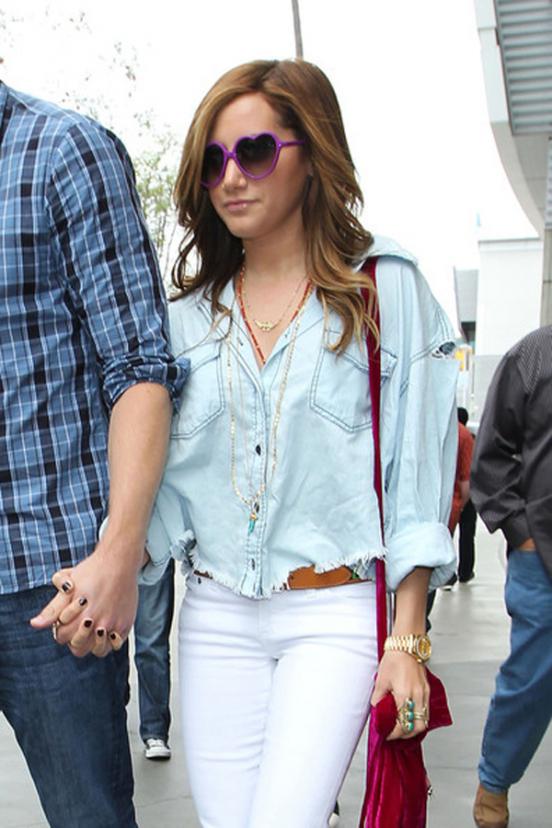 Alexa Chung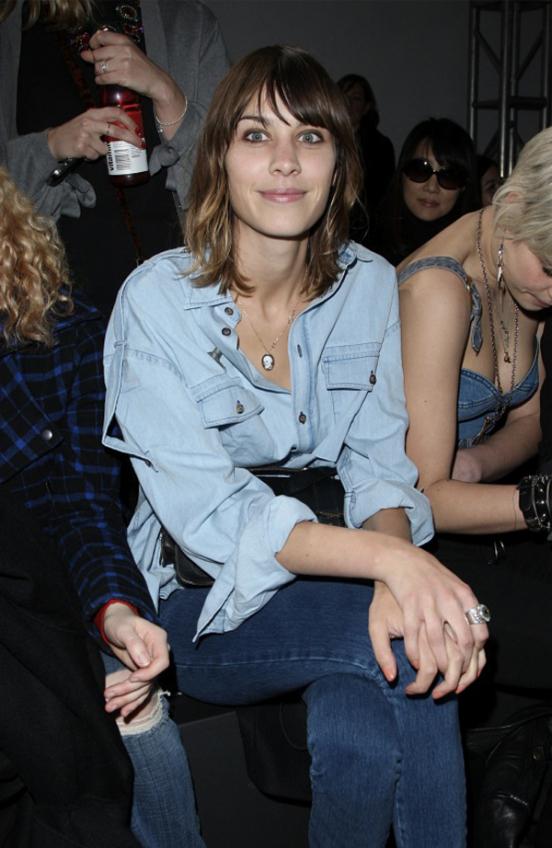 Jessica Simpson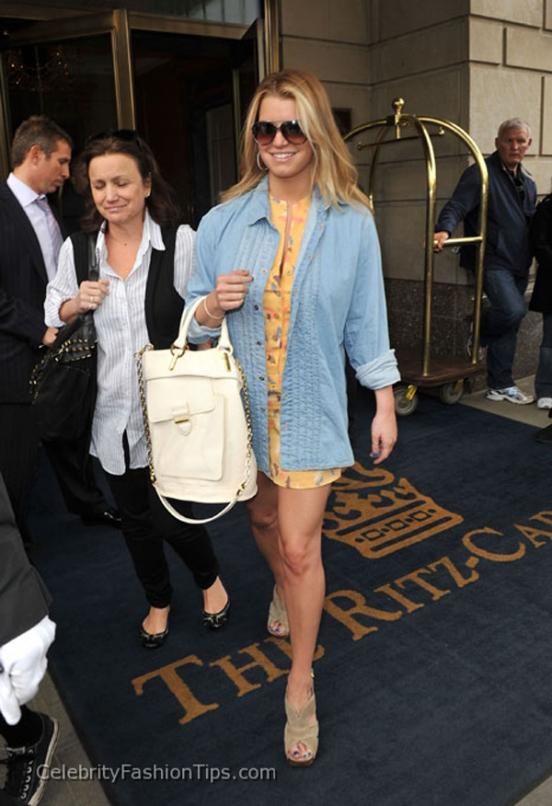 Clemence Poesy knows a lot about fashion and selects a current trend - denim + denim.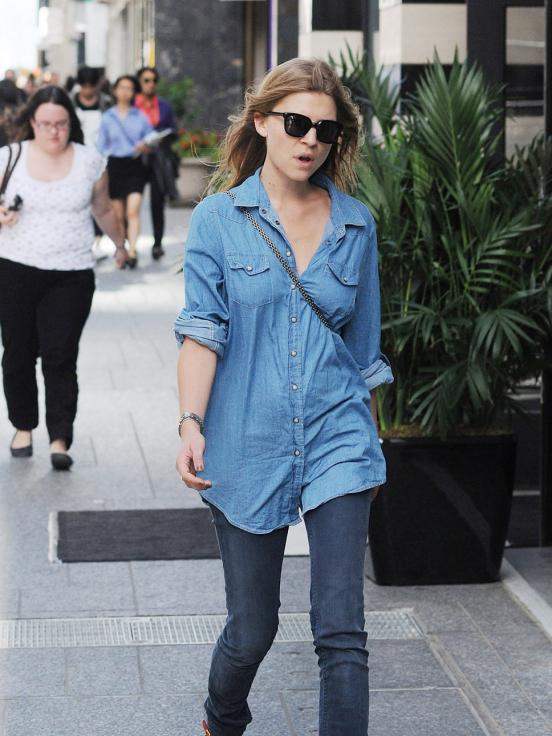 With plaid shirt young Taylor Momsen has created a trendy rock image - a match for her songs.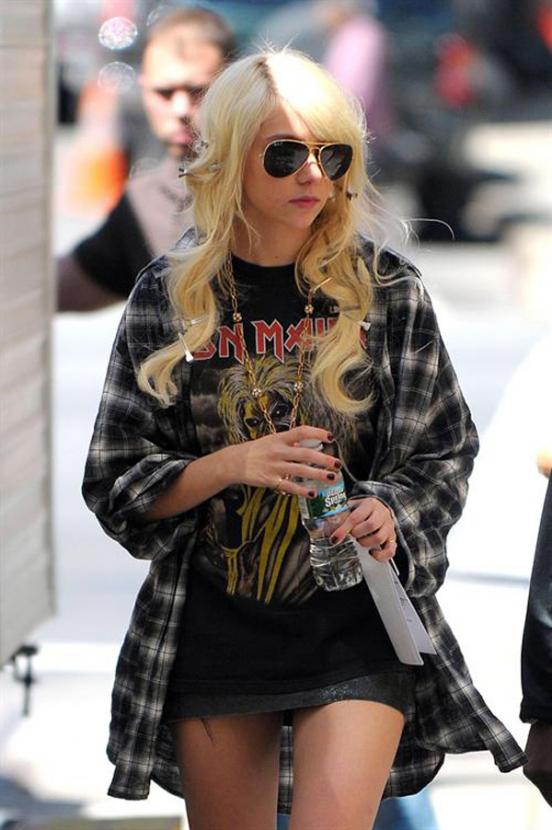 And Vanessa Hudgens wears a plaid shirt as a dress.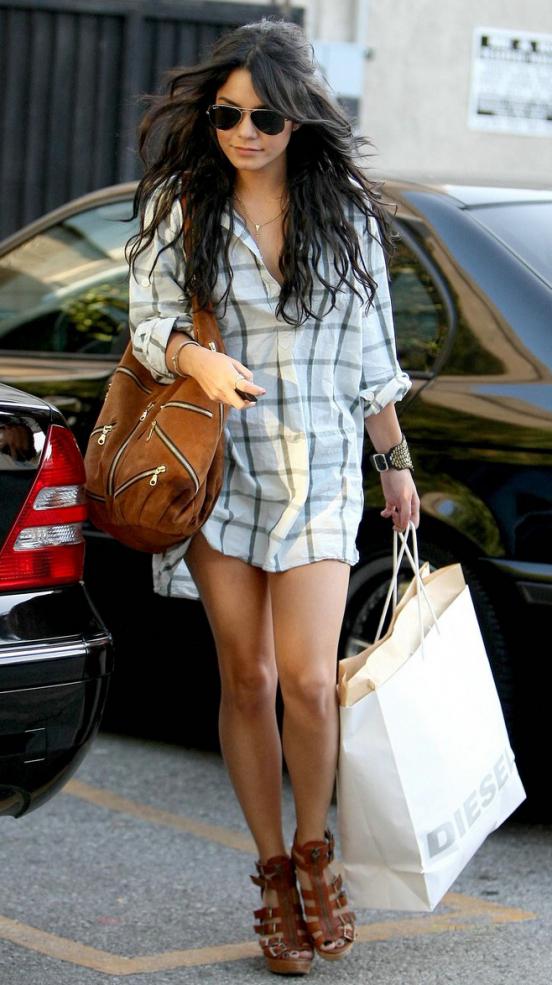 Kourtney Kardashian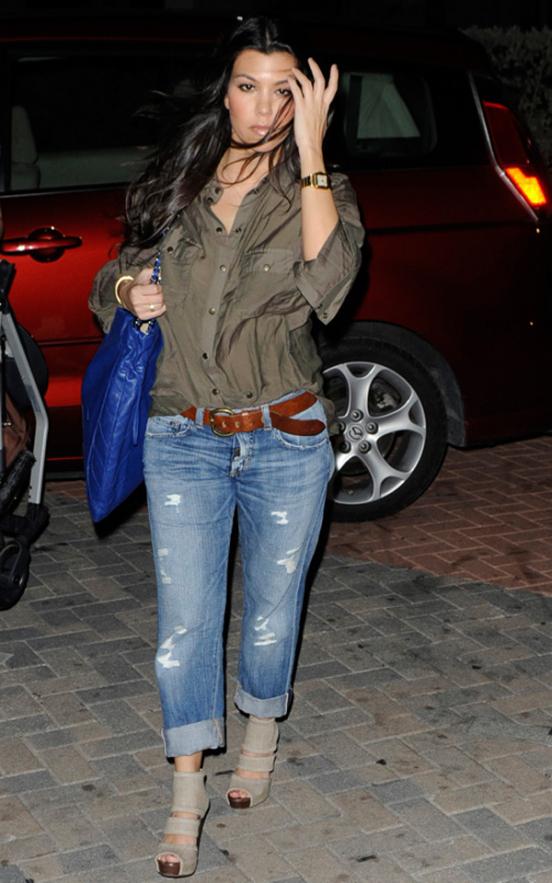 Ashley Olsen in a classic white shirt.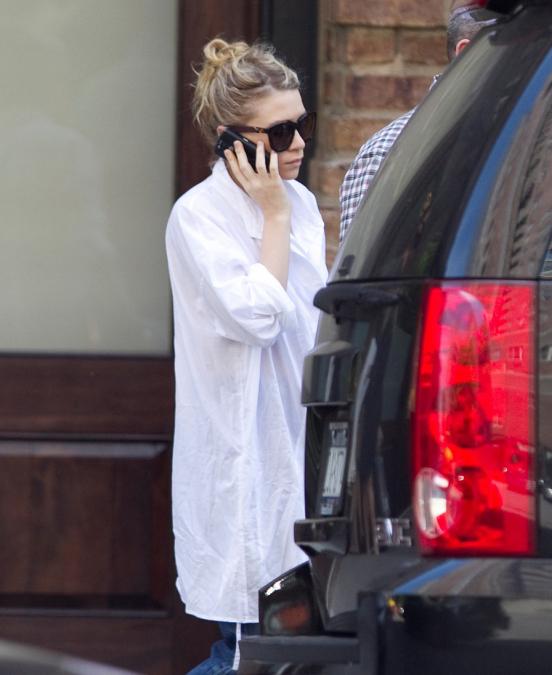 Lindsay Lohan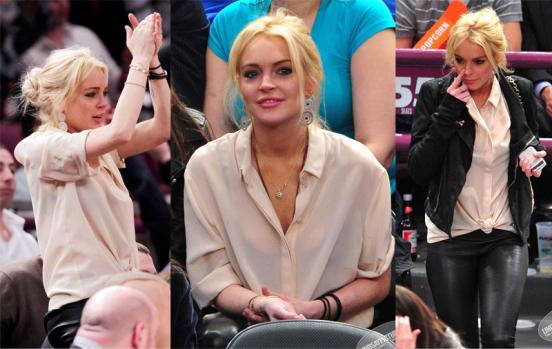 Volume sweater
The ideal thing in the cool season. Sweater Size XL can be belted strap to give a feminine silhouette, and can be left in its original form, wearing it with jeans or with a skirt on the floor.
Kim Kardashian / Mary Kate Olsen / Kate Moss / Lilly Allen / Rihanna / Jessica Alba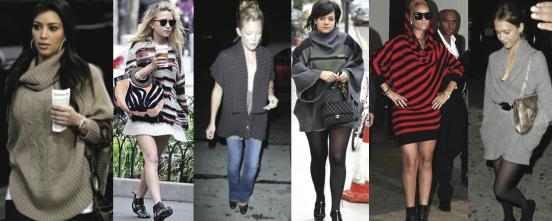 Most of all I like to surround a sweater in combination with a long skirt flying like a ...
Mary-Kate Olsen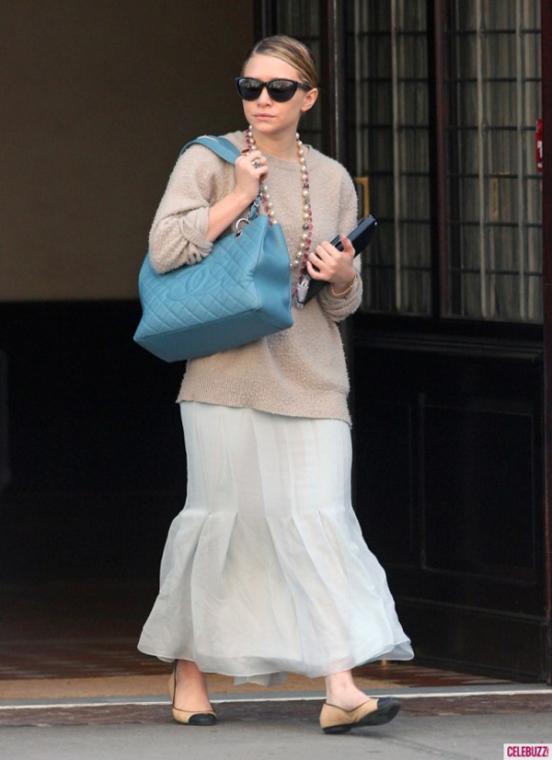 Dzhenyueri Jones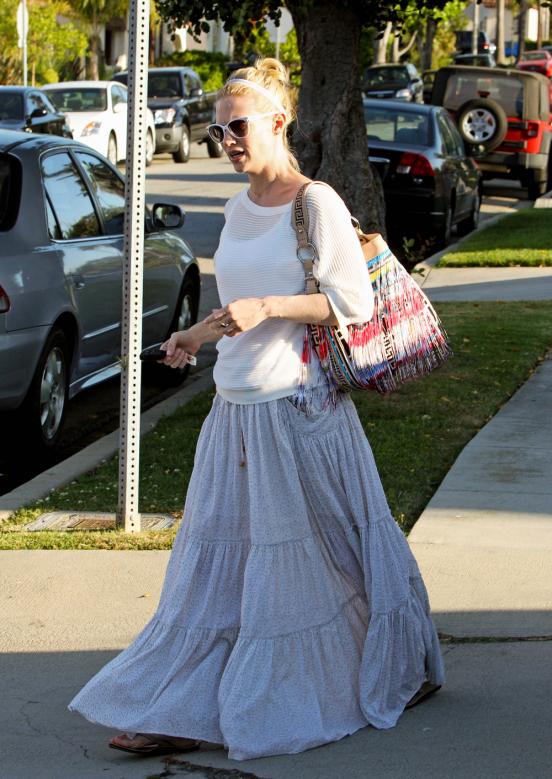 Kate Hudson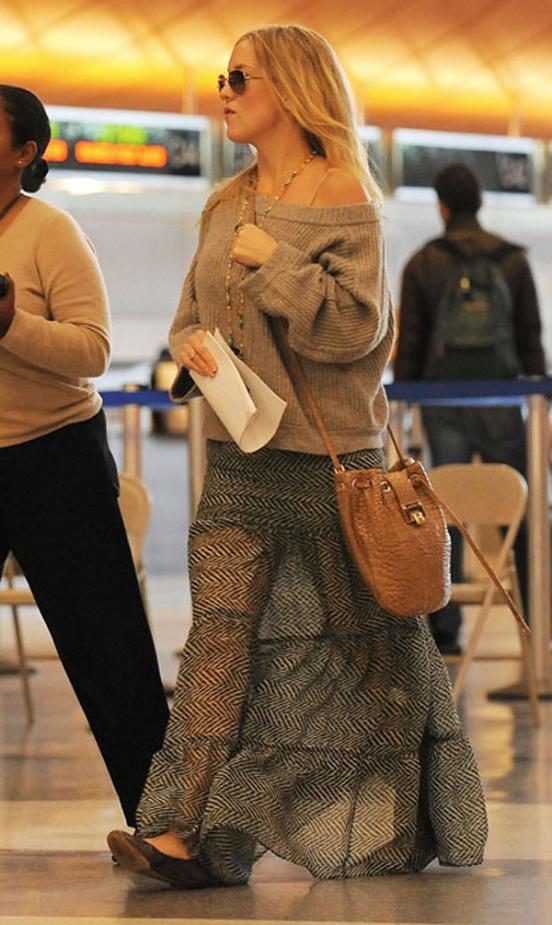 Halle Berry and Whitney Port are choosing sports jumper with a funny picture in the style of the 80s.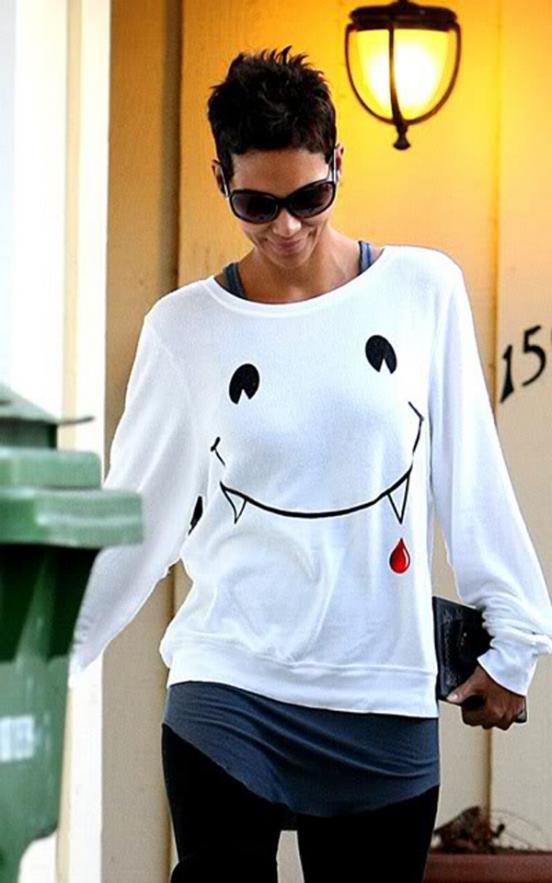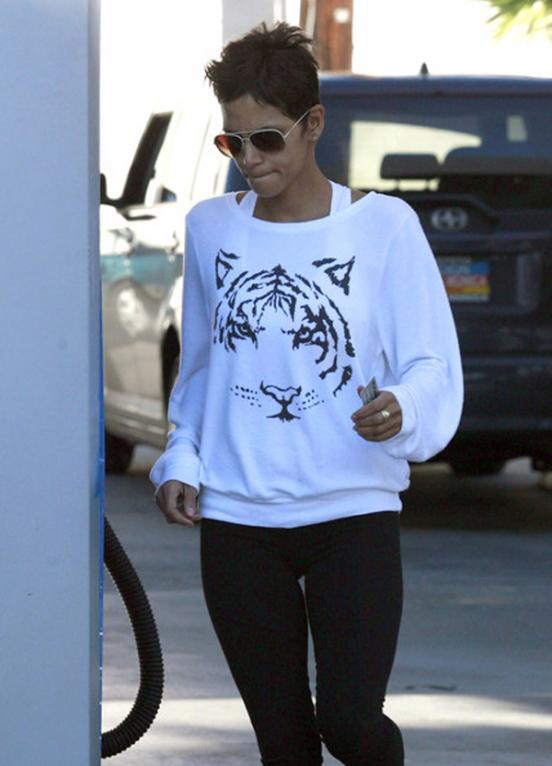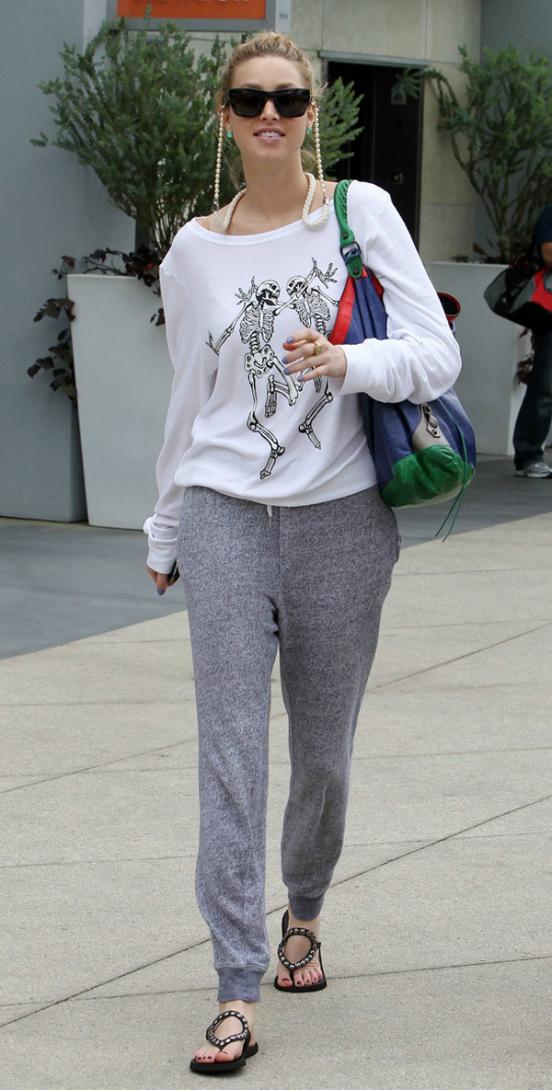 And Jessica Simpson prefers sweaters flared ponchos, certainly a bright color.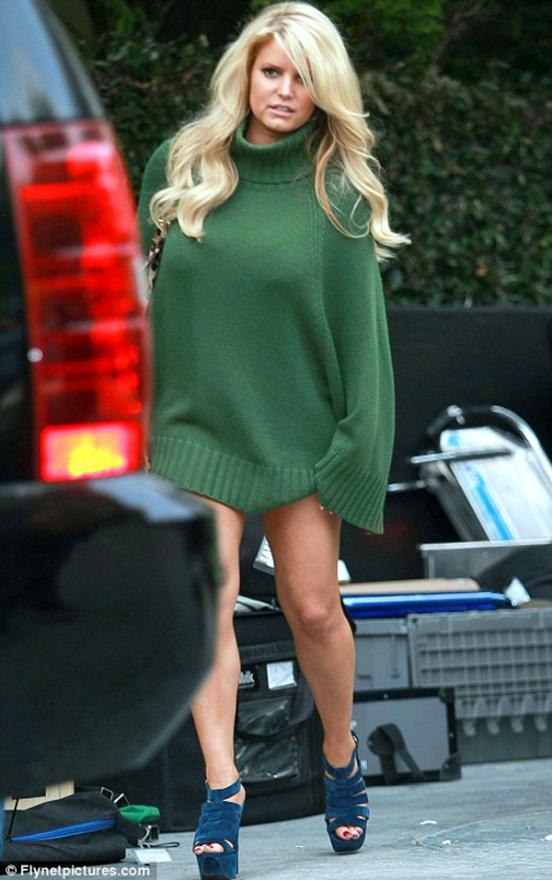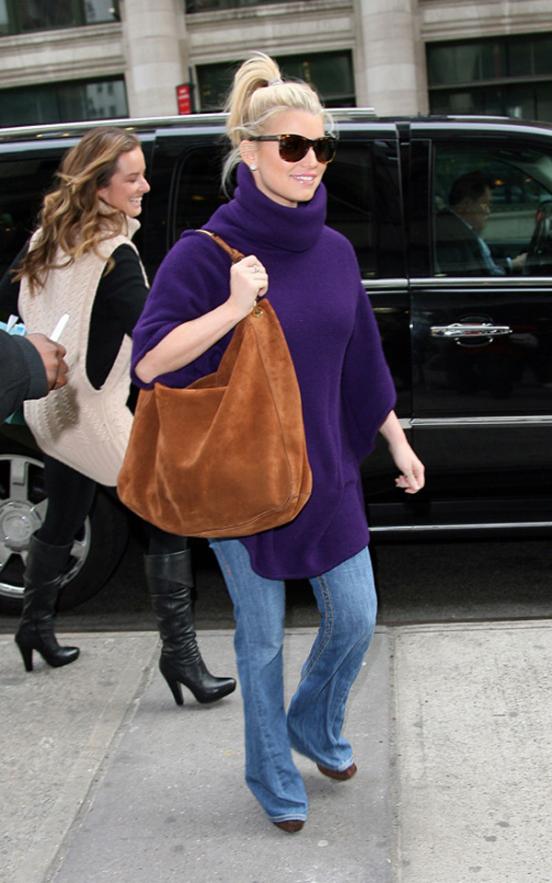 Ashley Olsen
Kylie Minogue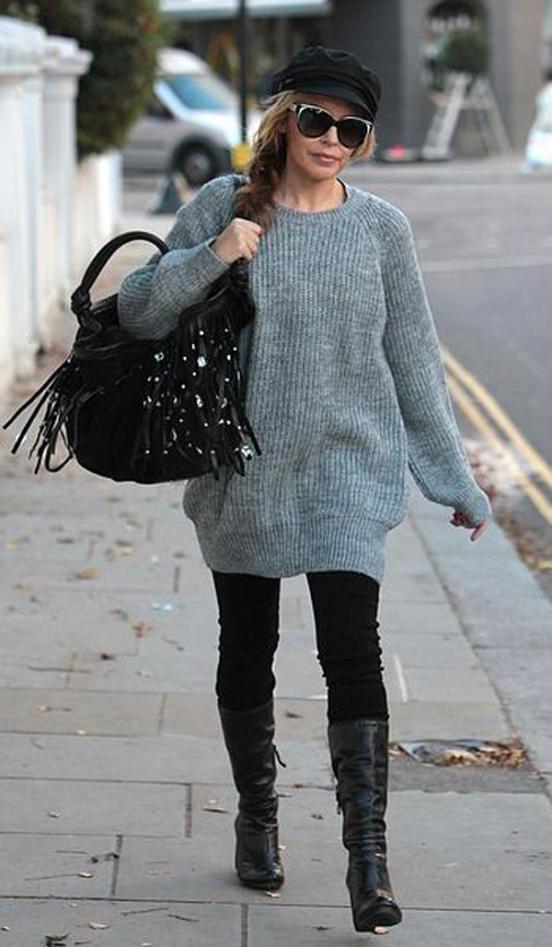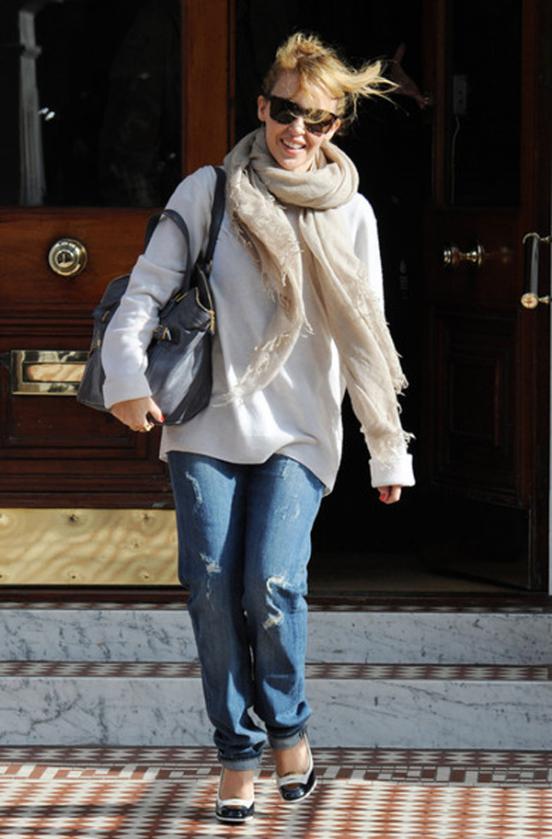 Brogy
From the male wardrobe in the women migrated not only clothes, but also shoes. Brogy - fashionable shoes with perforations - irreplaceable thing in creating a fashionable dandy style or style "golden youth" preppy. And if you do not want to stick to a particular style, you can always wear brogues with jeans or light dress. What is particularly pleasing because it colors - there are no restrictions.
Rihanna / Emma Watson / Sienna Miller / Olivia Palermo / Blake Lively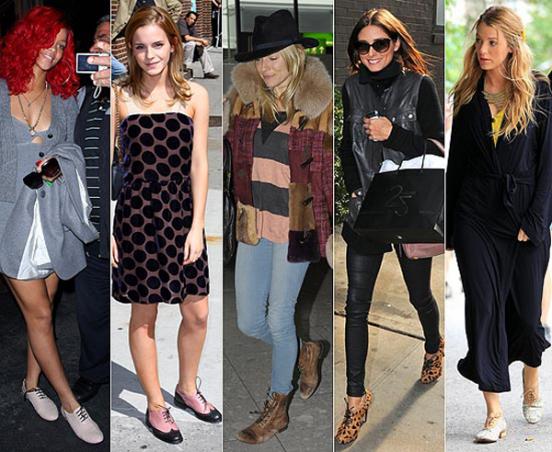 Fern Cotton brogues believes the most fashionable and comfortable shoes. She had several pairs of them - pink, white and red flowers for all occasions.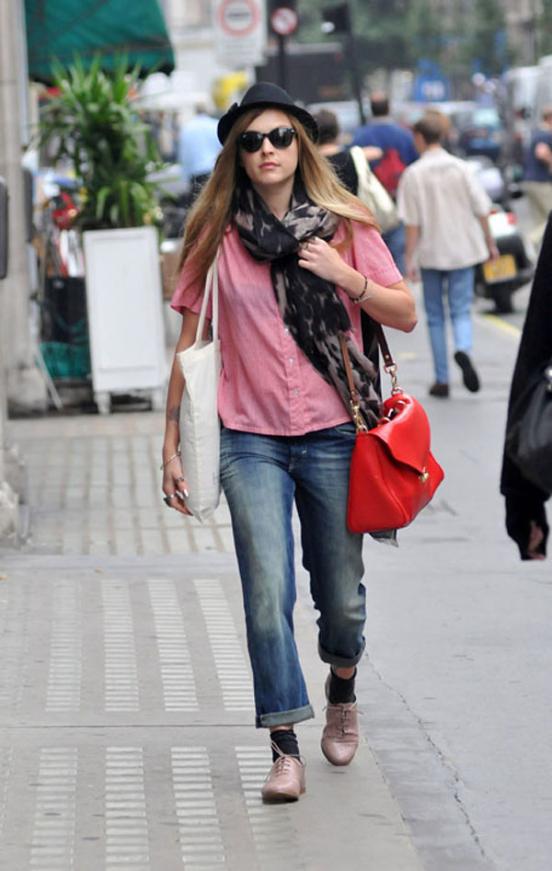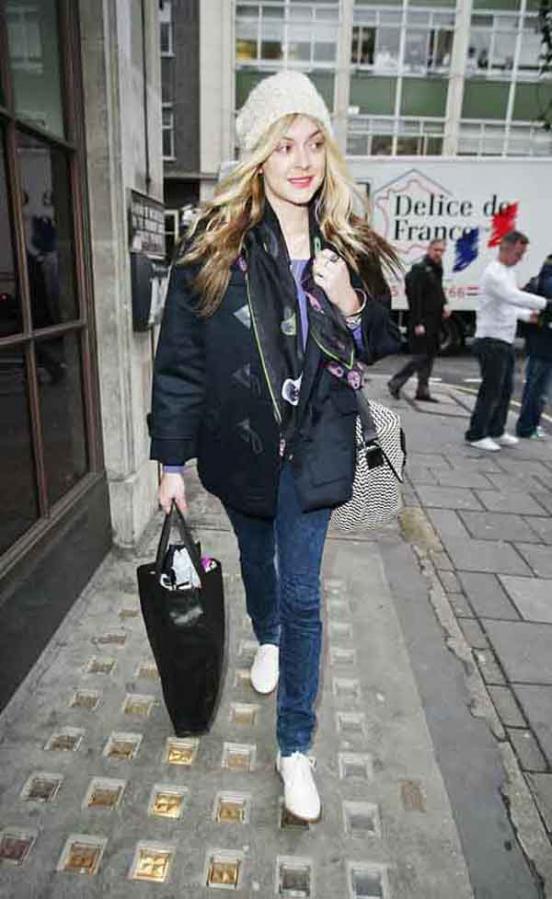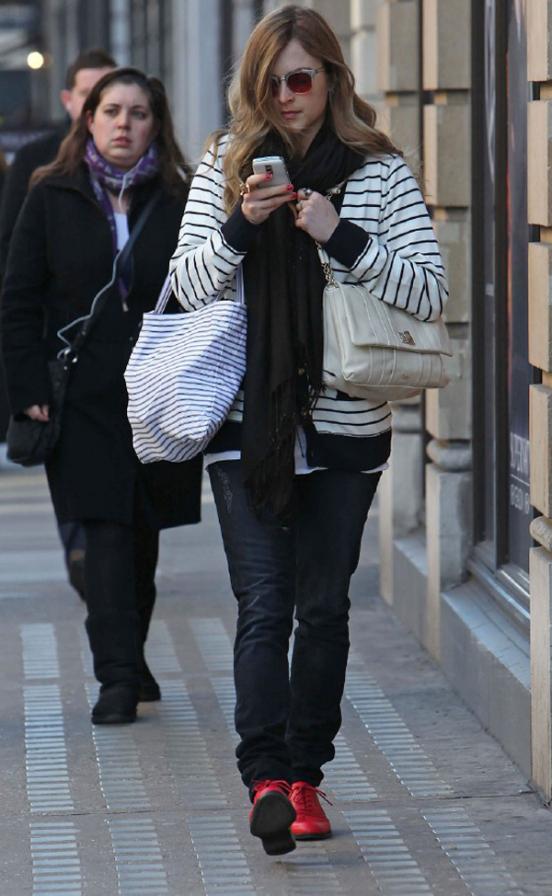 Brogy ideally suited to the style of Sienna Miller. The actress wears these shoes everywhere - even at the airport, though the shops, even for a walk with your favorite dog.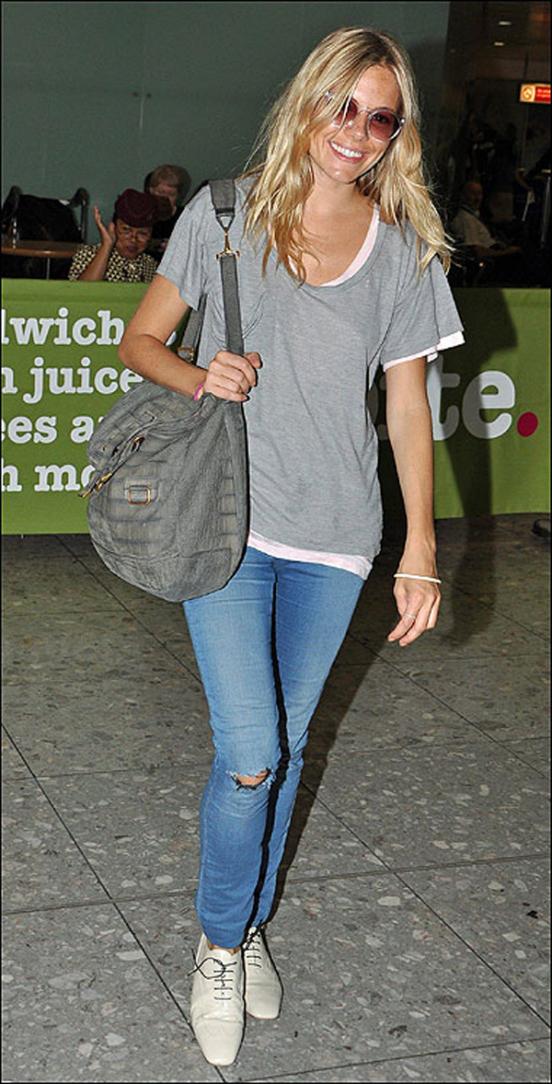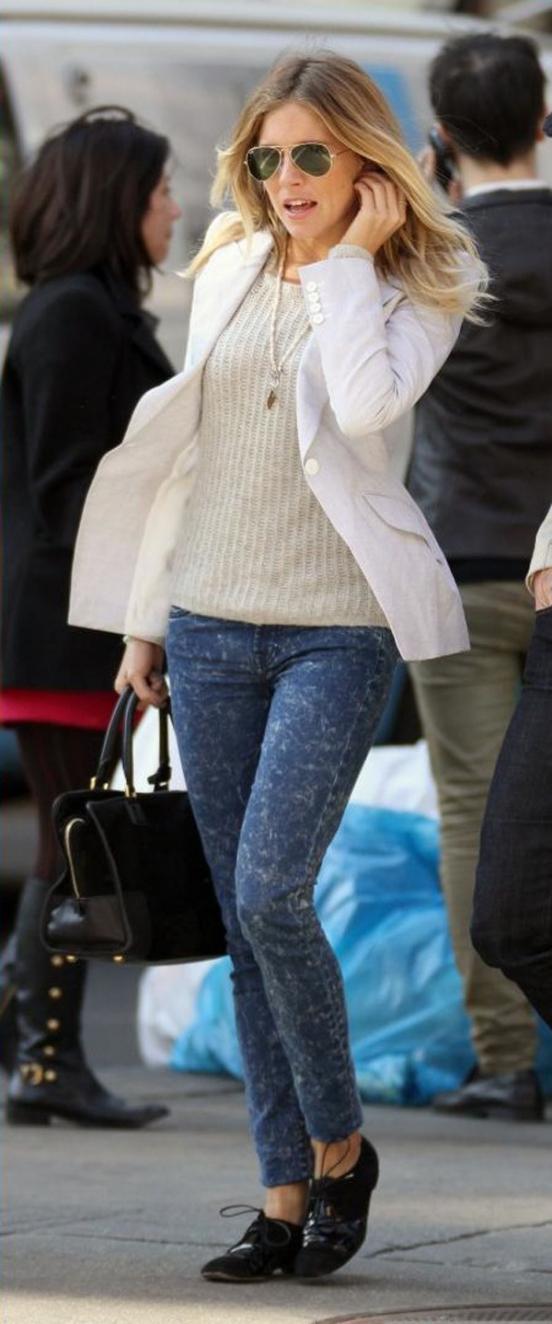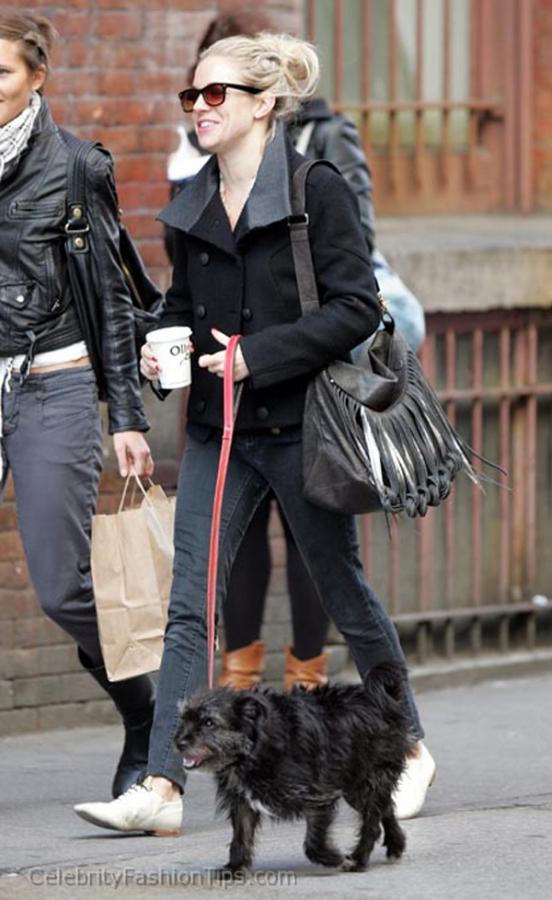 Many stellar ladies prefer the classic two-tone brogues (or a combination of black with white korochnevogo).
Taylor Swift / Kelly Osbourne / Liv Tyler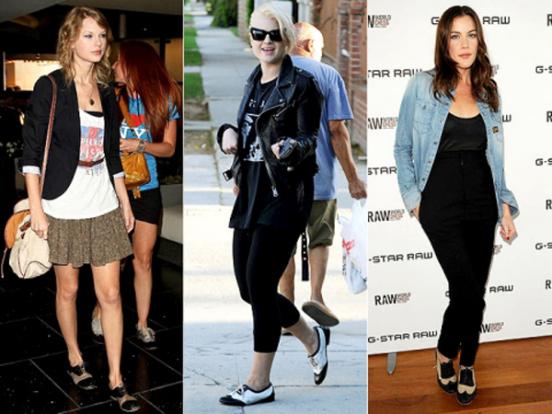 Lourdes Leon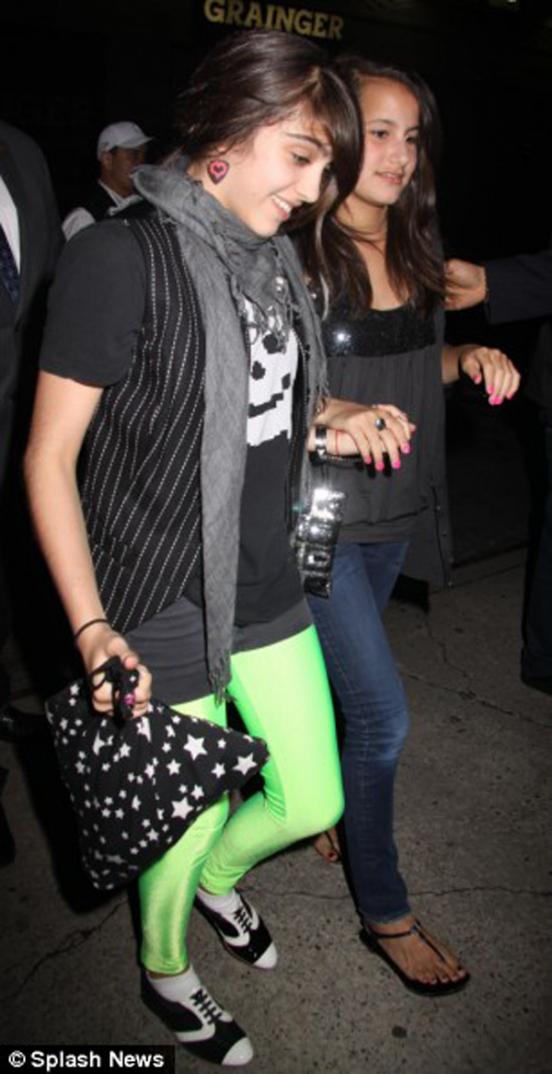 Diane Kruger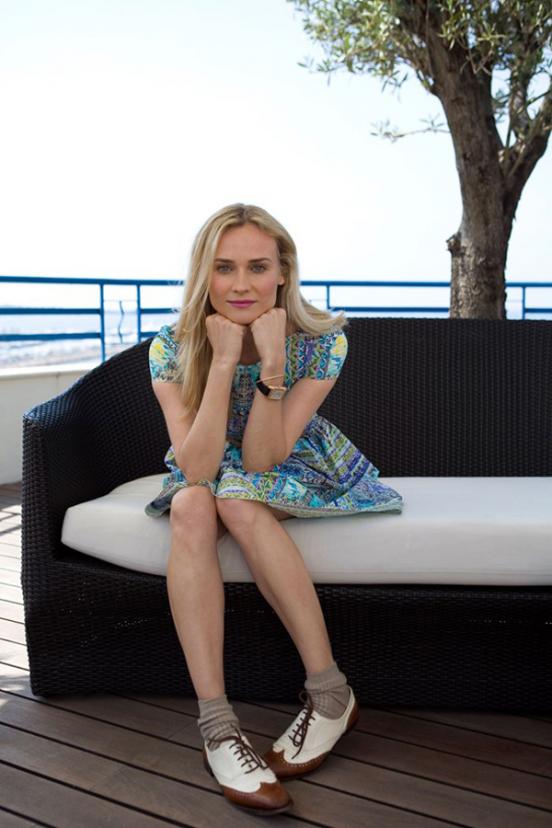 Selma Blair / Taylor Swift / Sienna Miller / Diana Vickers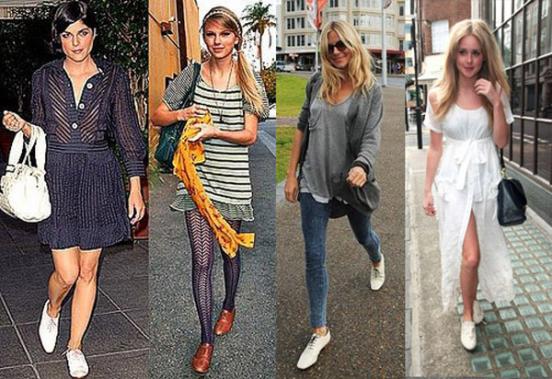 Diana Vickers
Florence Welch
Michelle Williams