How nice during the procedure for weight loss stretch out on the couch, relax and take a NAP, knowing that the fat burning process is in full swing. Particularly effective to make a mask-body wrap with honey and pepper.
Beauty salons vying offer a variety of lotions and potions to reduce mass, volume and anti-cellulite wraps, which includes healing and warming components of hot pepper and honey.
However, all genius is simple, and to repeat any recipe wraps at home easily.
First, consider how to prepare the miraculous drug yourself.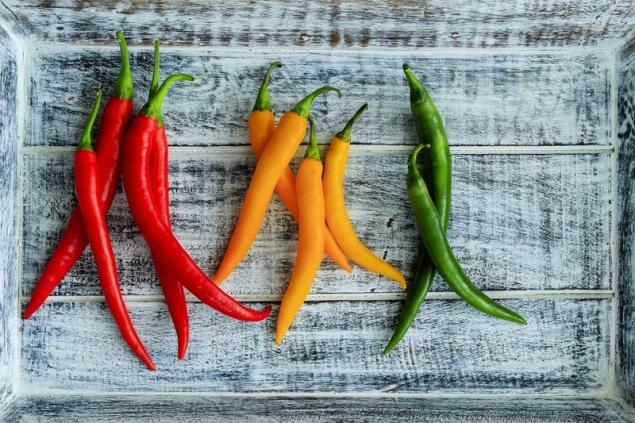 Hot wraps — recipes
Recipes that describe compositions that can hold a wrap with red pepper and honey. The most effective and popular ways of cooking.
Recipe first
Honey wrap with red pepper is made with such a composition one hundred grams of honey combined with 30-40 grams of ground red pepper. The honey should first be melted.
This recipe will help moisturize the skin of the skin, and its ingredients profound effect on body fat by breaking down its molecules.  
The second recipe
Honey-pepper wraps this type is considered a scrub for the skin and an excellent remedy for excess fat and cellulite. Because it is composed of abrasive particles of ground coffee.
One hundred grams of dry ground coffee is combined with honey to obtain a viscous mass, diluted with a little boiling water, so it was convenient to apply. In the end add 5-10 grams of red pepper.  
Recipe third
If the mask includes honey and pepper, the wrap can be accomplished by adding to the mixture of olive oil. It is suitable for the nutrition of the exhausted skin prone to flaking.
To the composition you can also add essential supplements that affect appetite, nervous system, etc.  
As actually hold the wrapNote!
Honey wrap with peppers is best done when you have enough of free time – at least a couple of hours.
After all, some time will be required for the manufacture of the composition, application and washing off. Any mask wraps for weight loss you also need to hold the body about half an hour.
To carry out the procedure will be correct at least twice a week, then a month and a half, you can feel the results in the form of a perfectly smooth skin, reduction of volumes of problem zones weight loss.  
General rules
Usually, the composition is applied to the inner surface of the legs, closer to the base, on the belly (if no gynaecological contraindications), buttocks, inner arms, closer to the shoulders.
If the procedure is performed at home, on top of the damage necessary to wrap the cling film, wrap the top with cloth. Now you can lie on the sofa for half an hour.
However, if the burning sensation becomes too strong, mask–wrap must be washed off in advance. Take a warm shower, and after rinsing apply the cream against cellulite.
If the procedures are carried out on the abdomen or thighs, the first fifteen minutes after wrapping up recommended activity – running, dancing. Then you can lie another quarter of an hour.  
Also interesting: Vinegar wrap for Kneipp — cure 100 diseases! Cellulite will win! Plan of attack
Contraindications
Treatments with burning ingredients prohibited for pregnant women, heart disease, diseases of or damage to the skin.
With careful manipulation during menstruation, varicose veins.published  
Author: Vika Tenova  
Source: obertivanie.com/medovoe/obertyvanie-s-medom-i-percem-sladkoe-s-ostrinkoj.html