Mahindra Electric, a subsidiary of Mahindra launched in India up a four-door version of its electric car e2o Plus. The new car will be available in four different variants: P2, P4, P6 and P8. P2 is reserved only for the corporate sector.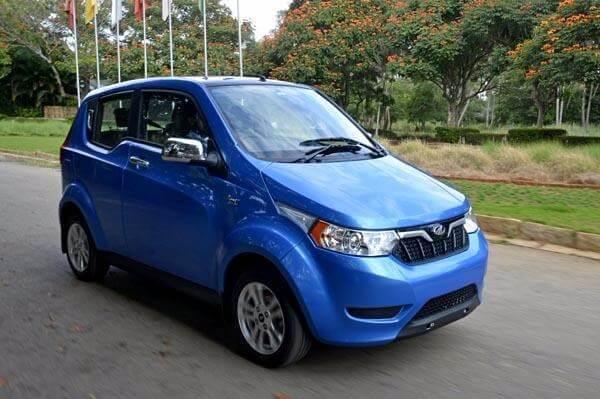 P2, P4 and P6 variants are powered by a battery 48 which powers motor power 19kW with 70Nm of torque.
Option P8 is also powered by battery 48 V, but it gets more powerful motor that produces 30 kW of power and 91Nm of torque. P2, P4 and P6 options can accelerate from 0 to 60 km/h in 14.1 seconds and have a top speed of 80 km/h. P8 accelerates to 60 km/h in 9.5 seconds with a top speed of 85 km/h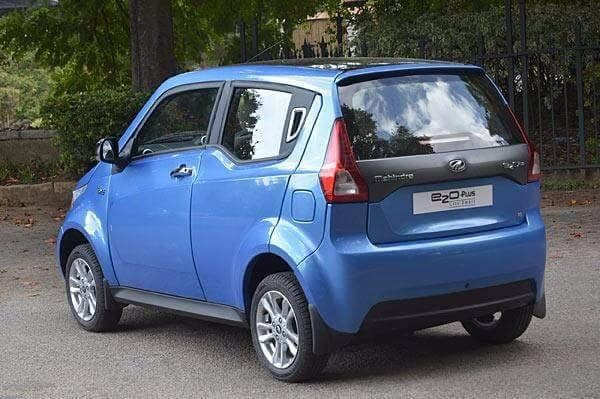 Models P2 and P8 is available with fast charging. P2 can be fully charged in 1 hour and 15 minutes, while P8 1 hour and 30 minutes. Model P4 and P6 do not support fast charging, so charging from home AC is 6 hours. P2, P4 and P6 the modifications have a range of up to 110 km and 140 km. P8
The dashboard is the same as the two-door e2o, infotainment system with touch screen production company Blaupunkt in the center console on Android, the rotary knob of the air conditioner and a digital instrument cluster, which displays vehicle speed, the shift state of the transmission driving efficiency, percentage of charge and the distance to a complete discharge of the battery. Plus also E2o gets power Windows on all four doors, electrically adjustable external rear view mirrors and Keyless Go. The quality of the material is a sensitive issue. All the materials in the cabin, from plastic and fabric look a bit cheap.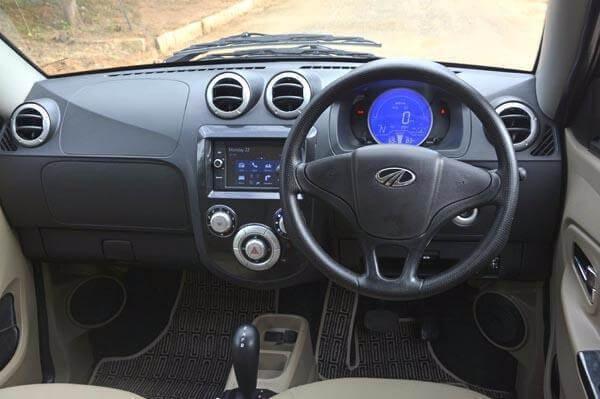 Compared with the two-door version of the e2o for Plus 300 mm longer wheelbase. Due to this, in the rear seat appeared to some degree. Also States that the car has become longer than 310 mm wider and 61 mm above to 25 mm. boot space is 135 litres, which is enough for a couple bags from the store. As stated by the Indian edition autocarindia.com another problem e2o is its insulation. Motor noise was reduced, but the cacophony of other noises remained. The compressor turned on with a loud roar at regular intervals of time and eclipsed the roar of the fans that cool the car battery. The roar of the suspension and the constant noise of the wheels on the road, as well as add discomfort.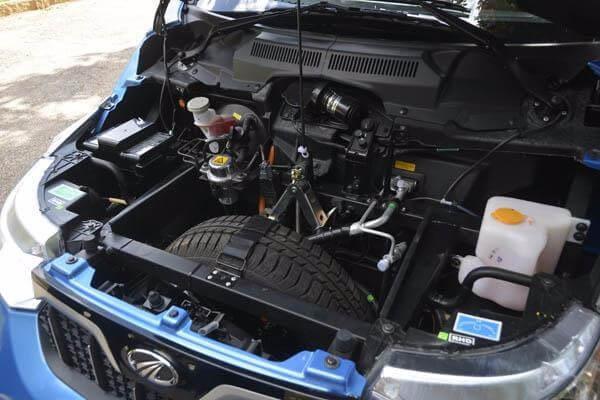 But overall the company was quite interesting and relatively cheap electric car for the city, which Mahindra has added facilities and space, due to lengthening of the base and the addition of rear doors. published    
Source: www.electromobile360.ru/2016/10/mahindra-e2o-plus.html