In Egypt built the first village with the generation of energy from solar panels. It is located in Bahariya oasis, 370 kilometers South-West of Cairo. Resides in the "Working village, Tayebat" (Tayebat Workers Village) about 350 people. The company KarmBuild, the author of the project, has positioned itself as the only Egyptian company that is working to integrate solar panels into the design of buildings, and uses local construction materials to minimize the ecological footprint of construction.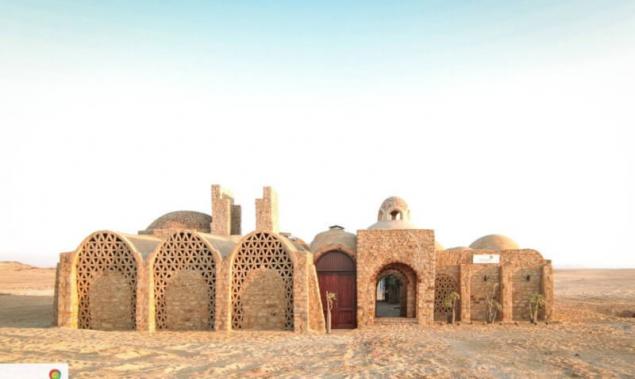 Chief architect Karim Kafrawi explains that in Egypt, solar panels are as "unattractive, too industrial, not practical from the point of view of integration into the architectural appearance of the building." Innovative methods KarmBuild could refute these negative views. Solar panels fit perfectly into the simplicity and elegance of their projects, which could bring obvious benefits to the Sunny region. Photovoltaic solar panels adorn the roof of the village Taybat and not arguing with stone walls. According to Kafrawi, the panels also serve as "insulation roof".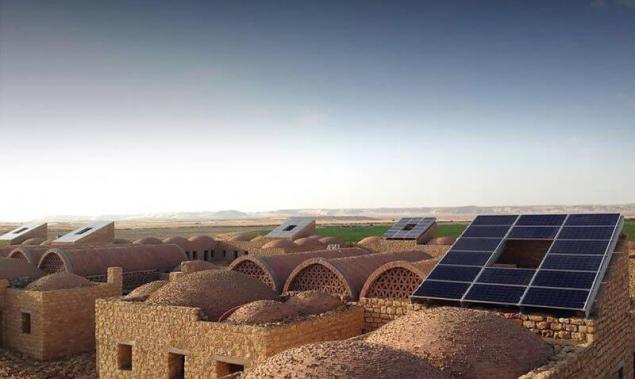 Architectural design imagined so harmonious fusion of a large building with the surrounding landscape that from afar it seems low-key and inconspicuous. Stand only stone tower topped with solar panels reflecting the sun and sky. In addition to eco-friendly ways of energy generation, the architects made sustainable and the process of construction, as used 90% local materials. The construction in this region the Sandstone is often sent to a landfill as rubbish removing it from the site. Kafrawi believes that "the structure of the material suitable for construction and it is in plentiful supply in this country." The use of Sandstone as the main material enables the buildings to blend with the desert landscape. According to the company, this minimizes the amount of construction debris and sometimes even to reduce the cost of construction.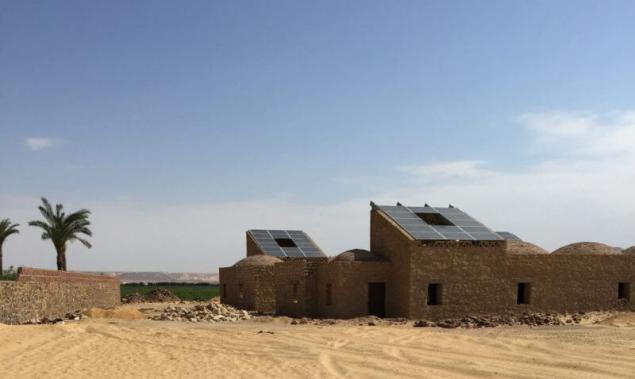 Increased solar activity and latitude of the use of local building materials offer incredible opportunities for sustainable development in the region. Employees try to provide the possibility of merging the two very different, but non-aggressive and attractive way of working on architectural transformation of the area, both modern and traditional. They believe that it is possible to make the architectural appearance of the region more independent, sustainable and comfortable for the residents. published  
Source: green-city.su/derevnya-v-egipte-poluchaet-energiyu-tolko-ot-solnca/