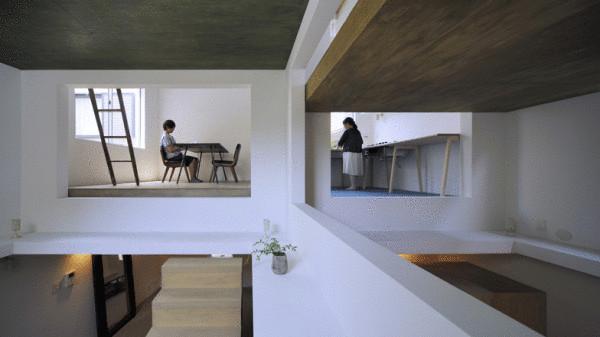 Japanese architecture Studio Hiroyuki Shinozaki Architects has built a unique minimalist T House with a huge rectangular holes in the walls and horizontal slabs.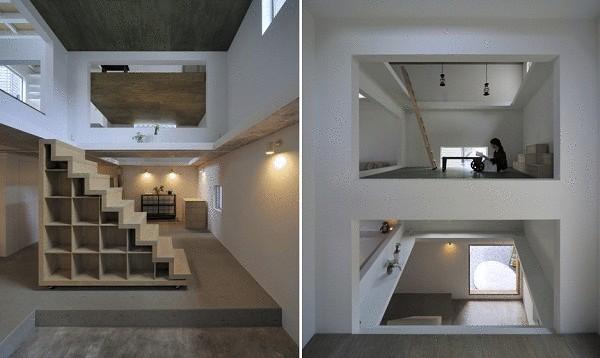 The house is located in the center of Tokyo (Japan). Floor-ceiling structures like shelves located at different levels, with an open visual connection between them.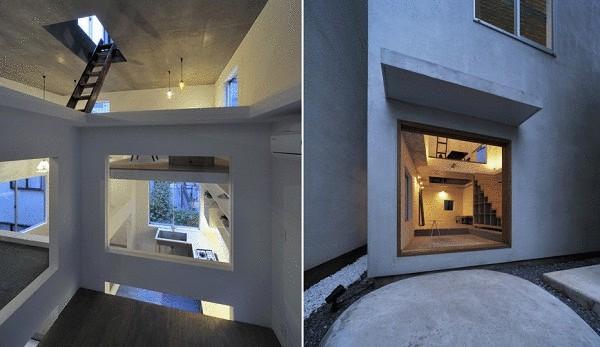 A wooden staircase connected to each of the four levels of the house, leads from the open Studio, located on the ground floor to the upper level — dining and kitchen areas. Another staircase connects the living room the basis of the upper level, where four holes in the floor give the room a cross-shaped geometry. Above are the bedrooms. Ends travel up the stairs to the terrace located on the roof.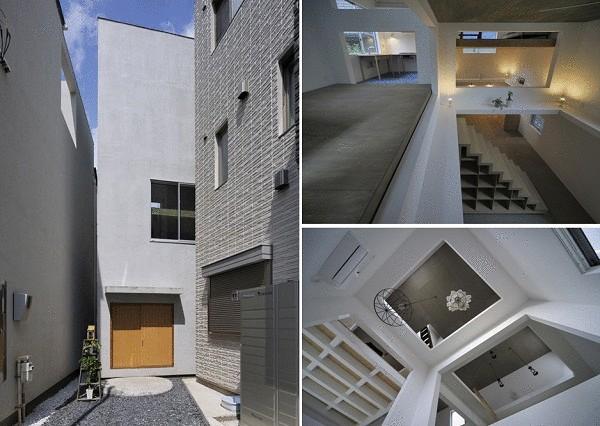 Some architectural elements of the structure and simultaneously perform the function of furniture and other functional objects. A neutral color scheme helps to create a single multilevel space, which can lead the dynamic, open and transparent way of life.
Source: /users/78