In the Christian religion it was always a tradition to build churches, temples and monasteries on the hills, and due to the fact that so close to heaven, and because the followers of this religion long persecuted. That's why we can see such fabulous sights as the Meteora in Greece Katskhi Pillar in Georgia.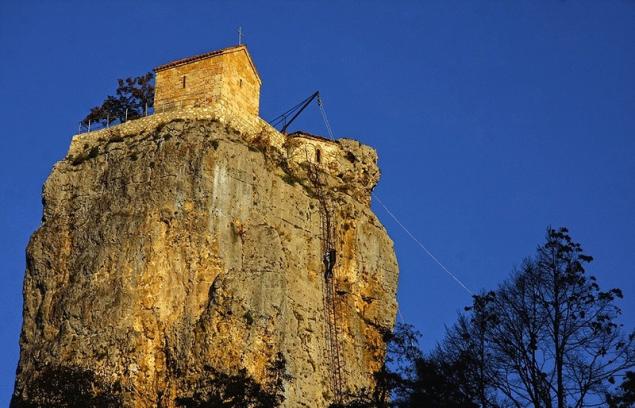 In the center of the country rises the impregnable cliff height of 40 m, with sharp cliffs and steep slopes. Even before the adoption of Christianity in Georgia, this rock served as a place of worship of the pagan gods, and after the advent of Christianity, on its top was built a Church (VII century). The construction site was not chosen by chance, the monks-ascetics wanted sledovat example of St. Simeon Stylites, Christian Saint who spent 37 years in prayer on the top of the pillar. Like monks in Meteora of Greece, the inhabitants of the Katskhi Pillar also lived in isolation from society, on an impregnable rock.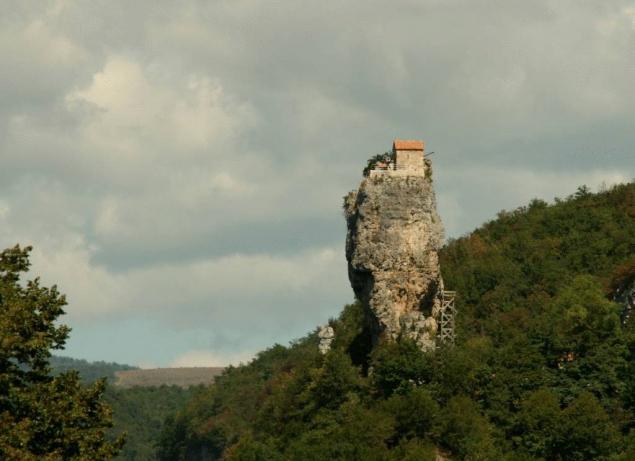 Today, on top of Katskhi Pillar next to an old Church built a new one, and anyone can go there. To get to the top you can either special forests, or on the iron stairs. Unfortunately, women can't climb the Katskhi Pillar (prohibited), however, men can test their courage: from the top of the cliff offers stunning views, unless of course you will be able to overcome the literally dizzying climb a steep cliff.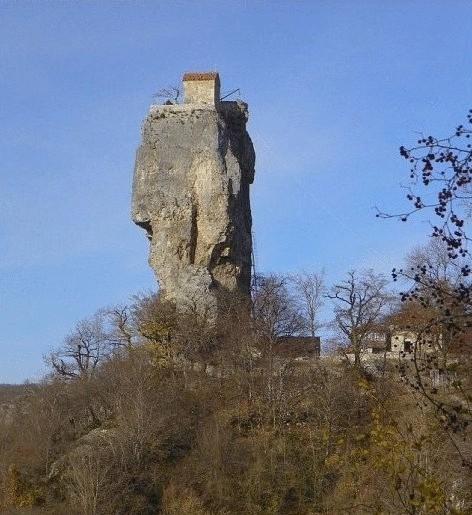 Source: /users/117