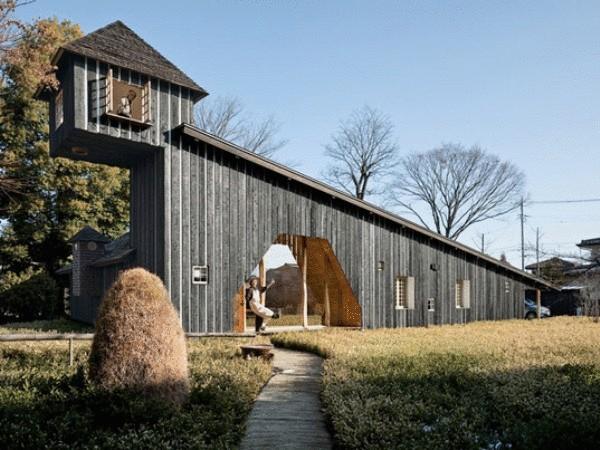 The house of unusual design that looks like a fairytale, creates one of the most eccentric architects of Japan Terunobu Fujimori. His house with shingles on the roof is very reminiscent of the infamous "hut on chicken legs" and are nature. Fujimori refused to use modern materials and technologies. Its architecture — energy-efficient and eco-sensitive building from the ground, volcanic rock and charred trees.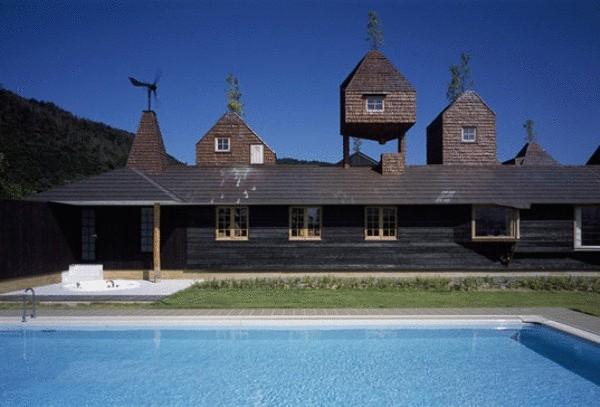 My first unusual building Terunobu Fujimori built when he was 44 years by order of the historical Museum in his hometown of Nagano. Material for construction was chosen, local stone and all the work, the architect conducted manually. This project marked the beginning of the "green" tendencies, which distinguish the architecture of Fujimori.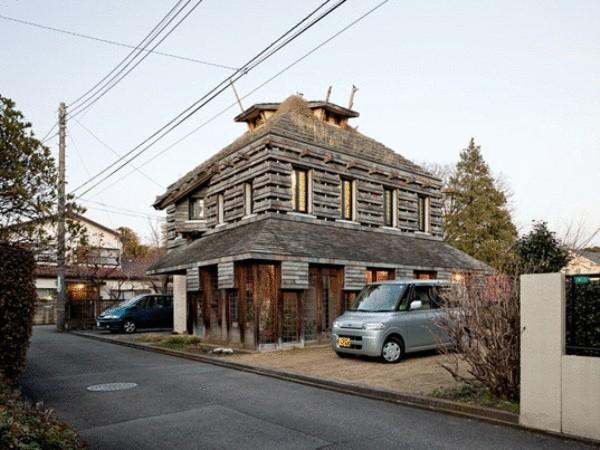 The architect himself lives in the house-the dandelion construction which was used a volcanic rock, and the facade of the house decorate with live greenery. The house is held on wooden poles and durable thanks to the metal wires hovering above the ground. Amazing architecture!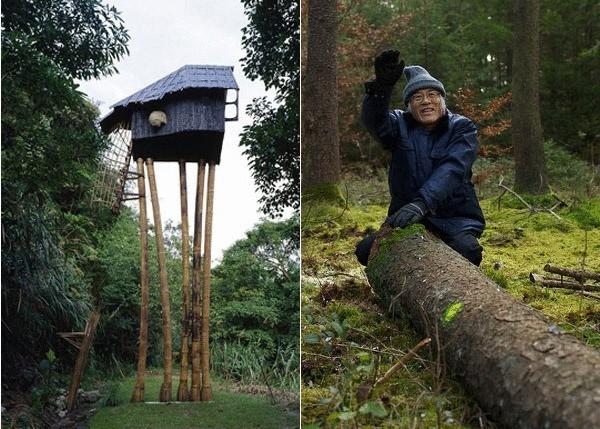 Another equally amazing project Fujimori tea house Tea House Irisentei, which is mounted on slim wooden legs, and to get to which is by stairs only.
The distinguishing feature of all houses built Fujimori, is a building material – charred cedar, which the architect gets on the ancient Japanese technology, cleaning old wood from rot and bark. This seemingly simple and important natural and environmentally friendly material makes the structure similar to at home, came from ancient times.
Source: /users/78