The Aero Care Excellence from the designer Zachary Robinson (Zachary Robinson) offers a solution to conventional passenger vessels in the air ambulance. It is a mobile intensive care unit is specially designed to fit into the space for installing seats in passenger ships, thus making any transport suitable for easy conversion to a fully functional air ambulance.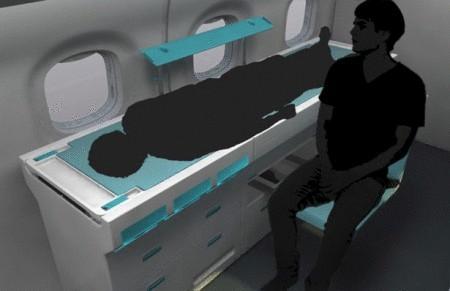 The Aero Care Excellence can be installed on the installation location of the seat instead of the passenger seat. It is fixed with special latches that also indicate the correct installation with the use of LEDs.
It is assumed that plane patients come on stretchers, which are neatly secured by means of a special system constraints. Main unit system holds up to two oxygen tanks from carbon fiber, backup power source and a pull-out chair for nurse. Oxygen cylinders are stored in the top drawer of the dresser and organized so that you can switch to the spare cylinder is possible without risk of interruption of oxygen supply to the patient.
A place for nurses also was immediately incorporated in the project, since the constant presence of any medical personnel or family members are really extremely important for the patient.
This is another concept extremely useful tools, of course, have to be implemented, because it can save many lives. However, there is no need to provide air ambulance private vehicle or some huge money, because this idea is actually not too complex in terms of implementation. Wonder nobody thought of it before.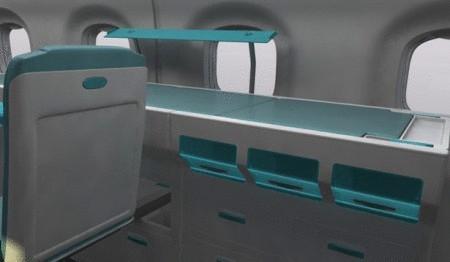 Source: /users/104